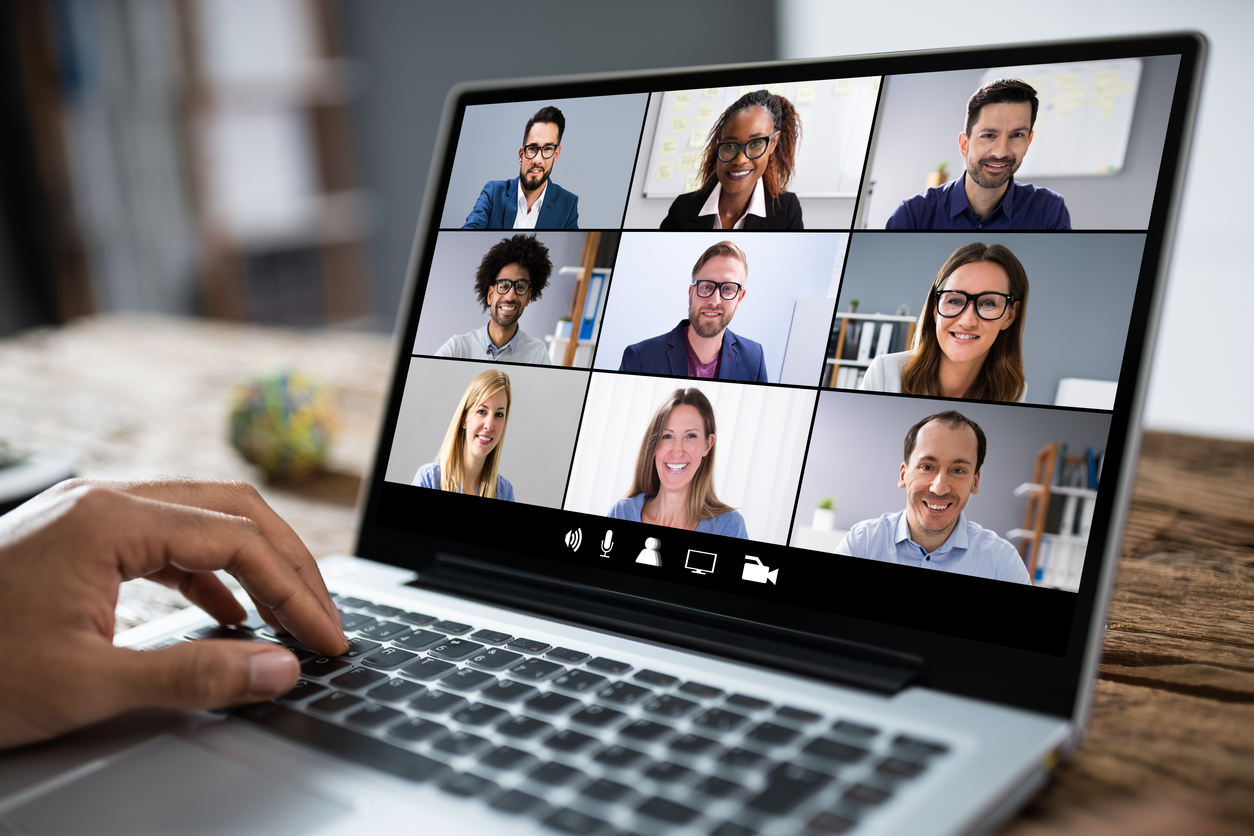 Hard hit by the coronavirus, the United States' economy has begun a recovery helped by telework-friendly industries and recession-proof job sectors.  
By Mary Anne Thompson, founder, and president, GoinGlobal, Inc.
The U.S. economy remains one of the largest and most complex in the world. However, as with many other countries around the globe, it has been decimated by the COVID-19 pandemic. So far, nearly half of the 22 million jobs lost at the onset of the pandemic have been recovered, but there is still a long way to go.
Not surprisingly, the employment outlook is highest for jobs that are telework-friendly. Thus, the leisure and hospitality, retail, construction and transportation, and warehousing industries have seen the greatest downward trend in employment over the past year.
Most telework-friendly industries include the following:
Educational services
Professional services
Finance and insurance
Information
Wholesale trade
Real Estate
Public administration
Areas of Job Promise
Although the coronavirus has been directly responsible for the loss of millions of jobs, it has also created some new career paths related to containing the virus and facilitating companies' adjustments to the 'new normal'.
In particular, the demand for new safety-related roles is growing – especially for contact tracers, temperature takers, health monitors, decontamination technicians, virtual event facilitators, and workplace redesigners to help businesses modify layouts for social distancing.
Technology is playing a greater role in the workplace and professionals who are flexible and tech-savvy are needed across many sectors. The expanding remote work environment has spurred demand for developers specialized in extended reality – virtual, augmented, and mixed – to create more immersive experiences for a scattered workforce. Administrative professionals are needed to implement social distancing measures in companies, provide aid to remote staff, and train workers in the newest technologies in areas such as video conferencing. Cybersecurity specialists will also be needed to stay ahead of hackers trying to take advantage of dispersed teams and networks.
And, with so many people sticking closer to home, the e-commerce sector has seen a major surge. Candidates experienced in customer relationship management systems, demand generation software and marketing automation will have a major edge in the current job market.
In addition, the pandemic has dramatically increased the workload of health care institutions, and administrative professionals are needed to help support them. The growing volume of insurance claims has created a demand for insurance coders and medical billers. Contact tracing workers with good communication skills are also needed, as are patient service specialists and medical executive assistants.
Talent Shortages
LinkedIn reports the following positions are most in-demand:
Salesperson
Food Delivery Driver
Registered Nurse
Software Engineer
Store Associate
Cashier
Financial Advisor
Stock Clerk
Training Supervisor
Project Manager
Job candidates prepared to work remotely will have a decided edge in the job market.
Most in-demand remote jobs
Software engineer
Software architect
DevOps engineer
Account manager
Back end developer
Project manager
Account executive
Sales manager
Sales development representative
Full stack engineer
Skills in Demand
With the increased focus on teleworking, demand has increased for professionals skilled in employee learning and development, digital literacy and technical support.
More than 90% of employers report that soft skills are just as important as hard skills.
Critical soft skills
Professionalism
Strong oral and written communication skills
Flexibility/resilience
Emotional intelligence
Teamwork and collaboration skills
Critical thinking and problem-solving
While the U.S. has a long way to go in its economic recovery, the climb back to pre-COVID job levels has begun. Remote work has become and will remain more common, and those with the skill sets to gain positions with telework-friendly industries will have an advantage moving forward. Positions in health care, technology, and finance, which are plentiful now, will remain so in the near future. Salaries should increase over time, helping in the overall economic recovery.
Follow @goinglobalTweet to @goinglobal
Access to GoinGlobal's resource database is provided through subscribing institutions. Contact your school's career center or library for access instructions.