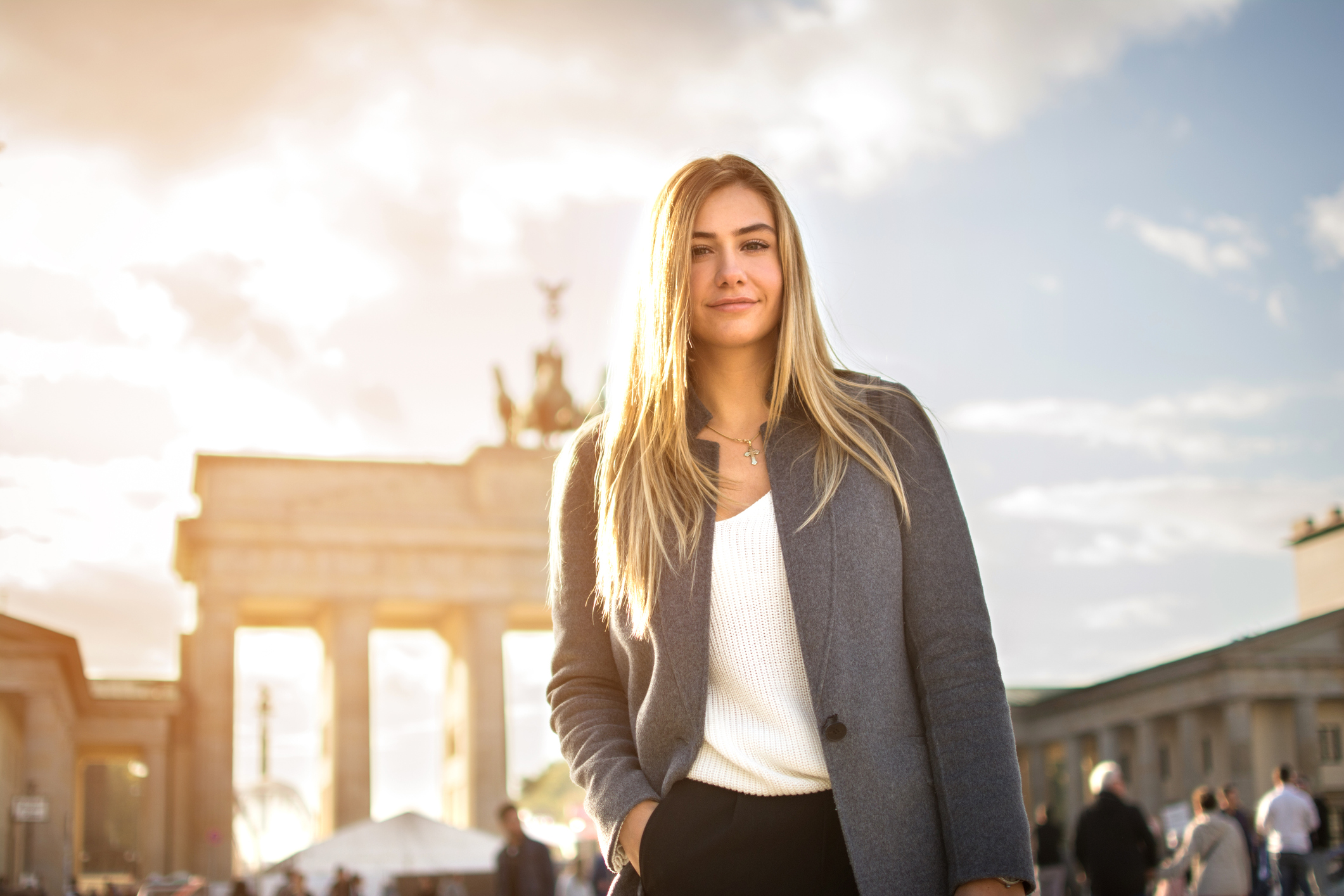 The most populous country in the EU, Germany is also Europe's largest and strongest economy; it is also the fourth most competitive economy in the world. It ranks third globally for exports after China and the U.S. Generally speaking, the country's success can be attributed to its strong and diverse manufacturing sector and highly skilled labor force.
The country took an economic hit during the second quarter of this year, however, due to the coronavirus pandemic. Now, months after the beginning of the pandemic and even as a second wave takes hold, the economy is starting to recover quicker than expected, especially thanks to the automotive industry (one of Germany's key industries), consumer-goods production, and the construction sector.
Employment Outlook: Short Term
Economic activity experienced a severe decline at the beginning of the year. The government responded with a 130 billion EUR stimulus package aimed at supporting investments, boosting consumption, and avoiding a surge in unemployment this year and next year. The unemployment rate is currently at 6.2%.
Although the economy is not expected to reach pre-pandemic levels until 2022, the recovery is still turning out to be faster than expected.
Unlike other European countries, Germany is not expected to reduce its workforce drastically. In the third quarter of this year, hiring intentions are weaker than previous years, but employers are still suggesting fair hiring in construction, finance, and business services and in other services sectors.
Less positive hiring intentions can be found in the restaurants and hotel sectors, at their weakest since 2003.
Employment Outlook: Medium/Long Term
Nationally, the labor market is expected to lose six million workers over the next 15 years due to an aging population. It remains to be seen whether the integration of refugees will limit the effects and address long-standing labor shortages.
Generally, the business community views immigration as an opportunity for companies to continue to grow and prosper, especially in light of the chronic skilled worker shortage and a shrinking native population. A new law is also making it easier for foreign skilled workers to live and work in the country.
Below are some specialized professionals that Germany needs:
Doctors, physiotherapists, nurses
Engineers
IT experts
Craftsmen (construction industry)
Aerospace experts
Mechatronics experts
Energy technology experts
Computer science professionals
Natural science professionals
Mathematics experts
Employment Needs by Region
Berlin
Berlin, Germany's capital, is the country's largest city and its administrative center. It is not as prosperous as other German cities, with residents having less disposable income than elsewhere.
Berlin's key sectors of employment are energy, life sciences, information and communication technologies, optics, mobility, microsystems engineering, and clean technologies. It is also the country's start-up hub, although cities such as Hamburg, Munich, and Hanover are also investing in innovation.
The majority of sought-after professionals are IT, graphic design, UX, UI, and software design experts.
Rocket Internet, a well-known start-up studio, is based in Berlin. The city is also home to offices for SAP, Facebook, Google, Apple, eBay, SoundCloud, and Amazon.
Hamburg
Hamburg is the country's second-largest and most multicultural city, with a strong focus on financial and business services, wholesale/retail trade, hotels and restaurants, and communications. The city is also one of the world's leading aviation hubs.
One of Germany's leading creative centers, it is home to thousands of telecommunication, IT, media, advertising, publishing, film, recording, and radio companies.
The biggest job growth for finance and accounting, controlling and insurance professionals will be in Hamburg and Düsseldorf this year.
Frankfurt
Frankfurt is the country's leading financial center and the largest city in the Hesse region. Major industries include credit and insurance, business services, transport, and communications, and new media. Hundreds of banks are located here, including the European Central Bank, the German stock exchange, and the German Bundesbank. 
Frankfurt has a strong labor market, with many established employers. As a result of Brexit, finance professionals from London are heading here, although the coronavirus pandemic and the fear of a second wave of travel restrictions are postponing the move. Global banks are waiting to implement plans for key bankers and traders to relocate.  
Frankfurt, which has been rated among the world's top 20 financial centers, is especially competitive in the banking sector.
The biggest job growth for IT and telecommunications professionals will be in Frankfurt this year.
Eastern Germany
A significant economic gap still exists between the states that comprised former East Germany and former West Germany. Eastern Germany, including the states of Brandenburg, Mecklenburg-Vorpommern, Saxony-Anhalt, Saxony, Thuringia, and the Berlin capital region, has lower levels of productivity and GDP per inhabitant than Western Germany. Salaries are also lower. Recovery is happening, but it's slow, due in part to a lack of dynamic start-ups and top-level universities that can compete with Western Germany. The city of Jena, in Thuringia state, is on its way to becoming a high-tech hub.
Talent Shortages
All over Germany, highly skilled candidates continue to be sought. By 2030, the country is expected to have a shortage of three million skilled workers. For this reason, the German labor policy is now encouraging skilled labor immigration. Recent changes to regulations regarding residency rights, employment permits, recognition of foreign qualifications, and pathways for skilled worker immigration from outside the EU have made it easier for foreign workers to immigrate to Germany.
Foreign degrees/qualifications must be recognized by the local authorities. To find out which professions need official recognition, visit Recognition in Germany from the Federal Ministry of Education and Research (available in many languages).
Engineering
There is an acute shortage of engineers in the country, in particular:
Mechanical engineers
Electrical engineers
Automotive engineers
Telecommunications engineers
Structural engineers
Computer science engineers
Health Care
Health care professionals such as doctors, physiotherapists, obstetrics, elderly care professionals, emergency medical services professionals, and nurses will be highly sought in the coming years. Both EU and non-EU professionals with medical degrees obtained in their own country can get a license to practice in Germany.
MINT
There is a strong demand for professionals with degrees in mathematics, information technology (such as software development and programming experts), natural sciences, and technology.
Non-specialized areas
Among the professions needed in Germany that do not require specializations are:
Trained retail sales professionals and sales assistants
Nurses
Professionals with experience in industrial mechanics and operational technology
Follow @goinglobalTweet to @goinglobal
Access to GoinGlobal's resource database is provided through subscribing institutions. Contact your school's career center or library for access instructions.