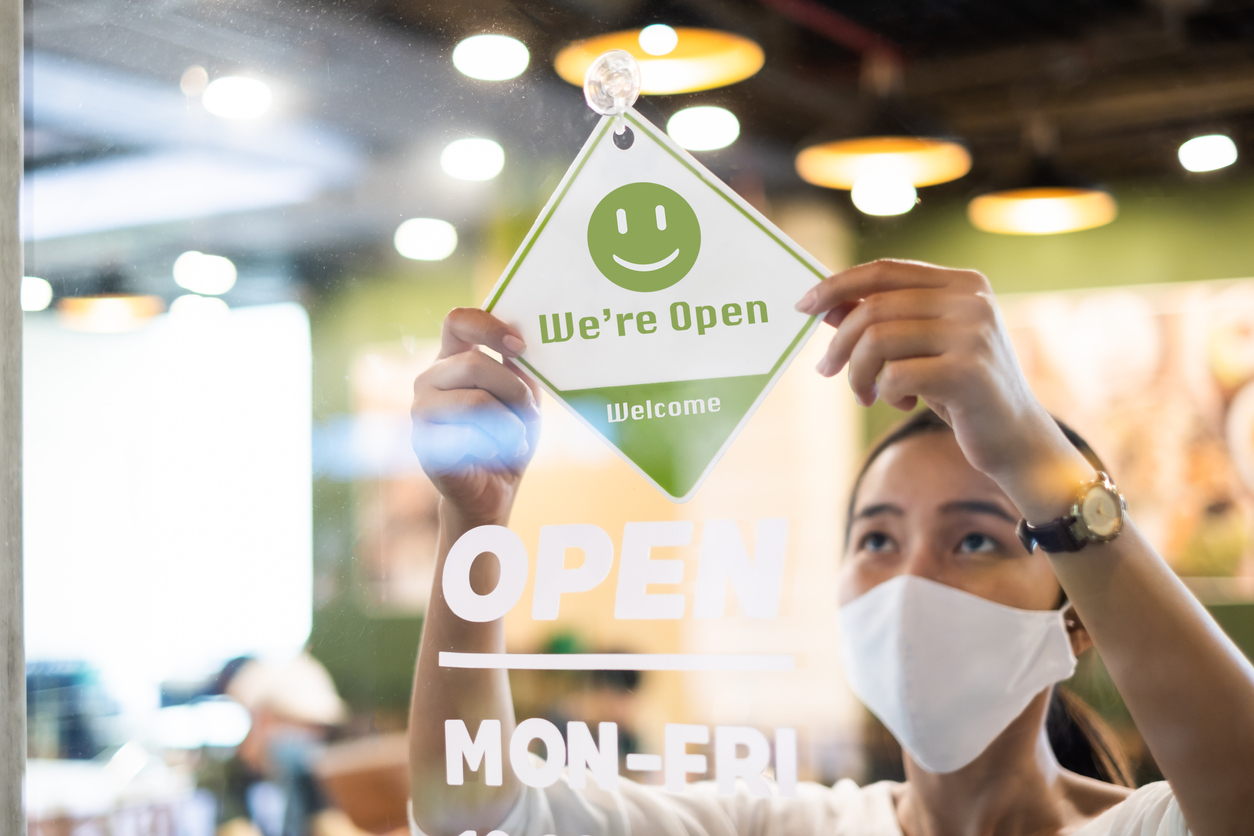 The world is changing fast and often in unpredictable ways as we all continue to navigate the fallout from the COVID-19 pandemic. GoinGlobal's in-country researchers continue to gather economic and job updates around the world, providing us with status reports of global markets. There is some good news to share as some countries return to a measure of normalcy and others pick up their hiring pace. From Canada to the United Kingdom to Australia, here are three country snapshots of where we are in various parts of the world as we enter the fourth quarter of 2020.
Canada
Before the pandemic, Canada's economic and job outlooks were positive. As elsewhere, the pandemic dealt a major blow to the job market. Most job losses were in accommodation, food services (mainly food and beverage positions and kitchen staff), construction, and manufacturing.
Job losses overwhelmingly affected young people, low-wage workers, women, and recent immigrants. Most of these workers were in hard-hit sectors, such as restaurants, retail, and recreation.
Small businesses have been most affected by the shutdown. Larger organizations across most industries have been able to keep their staff. The federal government opened a wage subsidy program that covers a large part of employees' pay, helping some businesses keep their staff.
Canada's most populous provinces ─ British Columbia, Alberta, Ontario, and Quebec ─ are experiencing a second wave of the virus. It remains to be seen how this will affect the economy.
Most workplaces have re-opened over the past few months, and employment levels have been slowly rising since May, nearing pre-COVID levels. More workers are returning to regular work hours. The national unemployment rate is currently 10.2%, down from 13%. At the pandemic's peak in April, 5.5 million workers were affected by the shutdown, but today that number is 1.8 million. Also, temporary layoffs are no longer as common and are nearing pre-COVID levels.
Job site Indeed Canada reports the number of job ads posted to the site is back to pre-COVID levels for construction, loading, stocking, nursing, and personal care and home health.
The ability to work from home depends on the industry ─ positions that lend themselves to remote work are mainly in professional, scientific and technical services, finance, insurance, real estate, and public administration. These are the same industries that had fewer job losses.
Job Promise
Today, hiring is up in the services sector, including areas such as educational services, accommodation, and food services. These last two, along with retail, were among the hardest-hit sectors but have slowly begun to rebound after the re-opening of the economy. Jobs in manufacturing have also increased.
Employment has been stable for most healthcare jobs, especially at hospitals and nursing and residential care facilities. Patient attendants, nurses, respiratory therapists, specialists such as physiotherapists, psychologists, and social workers, and workers for food services, laundry, and sanitation tasks are all in demand.
United Kingdom
The UK's economy was hit hard by the coronavirus pandemic, and remains in deep recession. Controversy over Brexit-related trade negotiations and rising COVID-19 infection rates are adding to the turmoil. Although the UK is slated to officially withdraw from the European Union at the end of this year, final agreement details remain uncertain.
The current unemployment rate of 4.1% is about the same as it was last year, but the numbers have been kept low by the national Job Retention Scheme, a short-term government relief measure that pays a significant portion of furloughed workers' wages. Once the scheme ends in late autumn, unemployment is predicted to rise to at least 7.5%. So far, the hardest hit population has been young workers (aged 18 to 24), who have experienced the largest increases in unemployment.
There are some tentative signs of economic recovery. Recent government figures show an increase in job vacancies as businesses hire additional staff to meet new coronavirus guidelines, and retail spending is back to pre-crisis levels. However, the spread of the virus and the national lockdown to contain it have led to job losses in all sectors. Tourism, retail, and hospitality have seen the greatest number of job losses, with manufacturing not far behind. The health and social care, ICT, and business services sectors are much less affected. Currently, the greatest number of vacancies are in ICT, logistics, and social care.
Job Promise
Companies continue to hire. Major graduate employers such as Aldi, Amazon, Barclays, BP, Lidl, RBS (Royal Bank of Scotland), Teach First, and the Civil Service are continuing to recruit and create jobs. The government is also funding up to 2,000 nursing degree apprenticeships over the next four years.
It is widely expected that, as virtual working becomes more common, those proficient in digital technologies – especially in cloud computing and digital transformation – will have a decided edge in the job market. Job candidates with strong transferrable skills such as creativity, critical thinking, and interpersonal communication will also be most in demand.
Australia
With the Covid-19 pandemic, and the nationwide lockdown adopted to prevent the spread of the coronavirus, Australia was pushed into its first recession since 1991, with a GDP contraction of 7%. 
Since then, unemployment has grown to 7.5% from 5.2% (rate registered at the beginning of the pandemic) and it's expected to reach 10% by the end of the year. This is the highest rate since 1994.
Australia hoped to go back to "normal" by September this year, with reopening measures and a decrease of cash-stimulus measures, but a new spike in coronavirus cases in the state of Victoria pushed that back.
In any case, the government plans to slowly and gradually withdraw the cash stimulus by March 2021.
Despite the difficulties faced by the Australian economy, and despite the new surge in coronavirus cases, the recession might soon be over. In the last three months, more than 450,000 jobs have been added back. Some economists expect GDP to grow by 2% this quarter and by 1.8% during the December quarter, also thanks to the reopening of the Victoria state.
Nonetheless, the economy will probably take much more time to fully recover.
In the meantime, while sectors such as tourism, arts, and hospitality were hit hard by the lockdown, many other sectors are still going strong and hiring. Among them, there are healthcare, food retailing, and mining sectors.
Job Promise
Despite the recession, many sectors are still expected to hire. Some of them were already hiring prior to the pandemic, while others, such as food delivery and product manufacturing and wholesale, have flourished due to the Covid-19 restrictions.
Some of the sectors that kept on hiring during the pandemic include IT and digital industries, mining, healthcare, and transport, postal, and warehousing.
Some of the occupations expected to be in high demand this year:
Caregivers for the aged and disabled
Childcare workers
Welfare support workers
Software and applications programmers
Accountants
Management and organization analysts
Primary and secondary school teachers
Construction workers
Healthcare workers and nurses
Follow @goinglobal Tweet to @goinglobal
Access to GoinGlobal's resource database is provided through subscribing institutions. Contact your school's career center or library for access instructions.