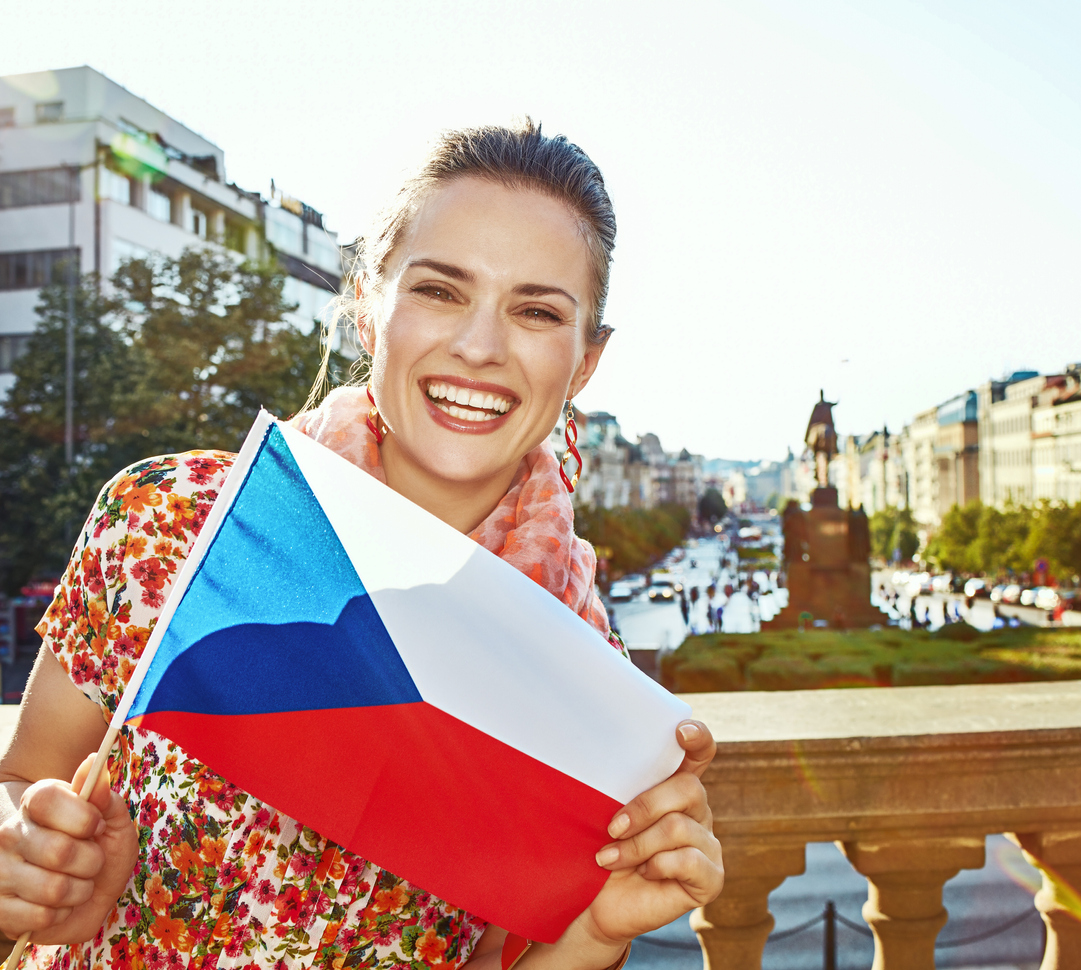 The Czech Republic, also now known as Czechia (pronounced Che-ki-ya), has one of the strongest economies in the European Union (EU). A member of the EU since 2004, it is not part of the eurozone, and its currency is the Czech koruna (CZK). It is generally considered an affordable destination for expats, including students. The capital city of Prague is the most expensive city in the country, and it is still cheaper than many European cities.
Expats ranked Czechia seventh for cost of living out of 68 countries in InterNations' most recent Cost of Living Index. However, in the same index, the country appears among the ten countries expats listed as places where they earn less than they would in a similar job in their own country. Xpatulator.com's most recent rankings of the most expensive countries in the world for expatriates rank the Czech Republic 137th out of 217 countries.
While prices for education, housing, restaurants, hotels, and recreation are about average when ranked on a global scale, health care, transportation, and communications costs (home telephone rental, internet subscription, mobile tariff and data costs, etc.) are low when compared to those of other countries. Costs for alcohol, tobacco, and groceries are very low. Only clothing, furniture and appliances, and miscellaneous items – costs such as magazines, dry cleaning, and domestic help – are expensive by comparison.
After Prague, the most expensive cities in the country are Brno and Olomouc. Global consulting firm Mercer's Cost of Living Ranking places Prague 83rd out of 209 cities worldwide. However, out of the countries and republics that make up Eastern Europe (Belarus, Bulgaria, Hungary, Moldova, Poland, Romania, Russian Federation, Slovakia, and Ukraine, as well as the Czech Republic), only the Russian cities of Moscow and St. Petersburg are considered more expensive for expats than Prague. Expatistan's cost of living calculator estimates that the Czech Republic is 42% cheaper to live in than the United States, 45% cheaper than the United Kingdom, 30% cheaper than Austria and 56% cheaper than Hong Kong.
The Basics
Students:
The average living costs for students range from 350 to 750 USD per month. This includes groceries, housing, public transport, and recreation.
Those with an ISIC card (International Student Identity Card) can get student discounts for restaurants, cinemas, transportation, museums, concerts, and other venues.
Housing
Housing shortages in many areas are causing both rents and home prices to climb.
Rents in the Czech Republic have risen by 40% over the past four years, and the country now ranks fifth in the EU for most expensive real estate prices.
Prague has the highest rents in the country; relief can be found on the city's outskirts or in nearby cities.
Available housing can be found in newspapers, online, or through a local real estate agent.
Many universities offer dormitories for student housing.
Transportation
The public transportation system is comprehensive and affordable.
More than 1 billion passengers use Prague's inexpensive public transit system each year. It covers the entire city and its outskirts and is comprised of a metro system, railways, ferries, urban and suburban bus lines, and trams.
Cycling, both as a mode of transportation and for recreation, is popular in Prague.
Owning a car can be expensive and is not necessary within cities. However, Czechia does have a well-maintained network of highways connecting major cities. Rural roads are in poorer condition.
Driving laws are very strict and many of the country's highways are toll roads.
Keep in mind, however, that living costs are affected by inflation, availability of reasonable housing and goods, wage levels and currency exchange rates, all of which can have a significant impact on price parity for foreign nationals. If you are considering a foreign move, be aware that the volatile nature of the global economy makes any cost comparison index, even the most up-to-date, a virtual moving target.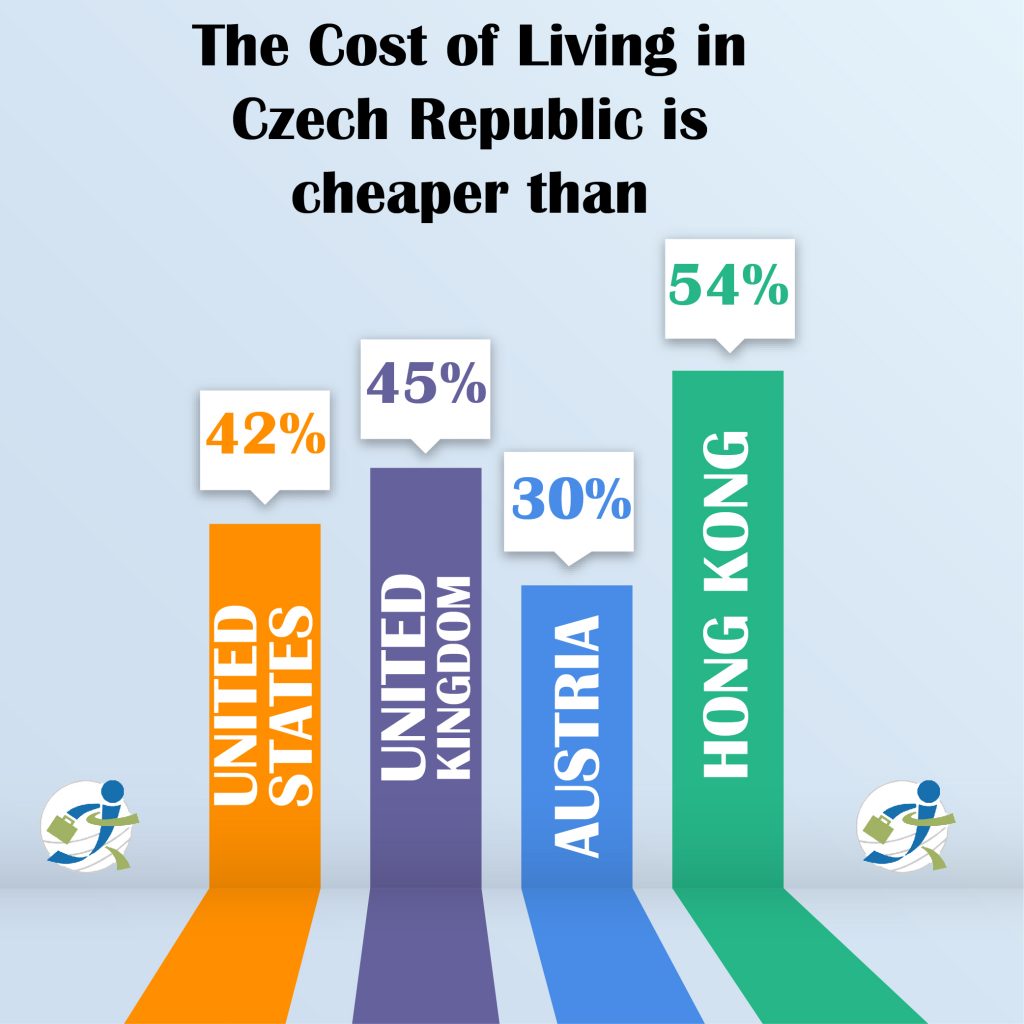 Follow @goinglobal
Tweet to @goinglobal
Information on employment outlook for more countries can be found by logging into your GoinGlobal account!
Don't have an account? Sign up for a free online demo to learn how you can utilize GoinGlobal's employment resources.