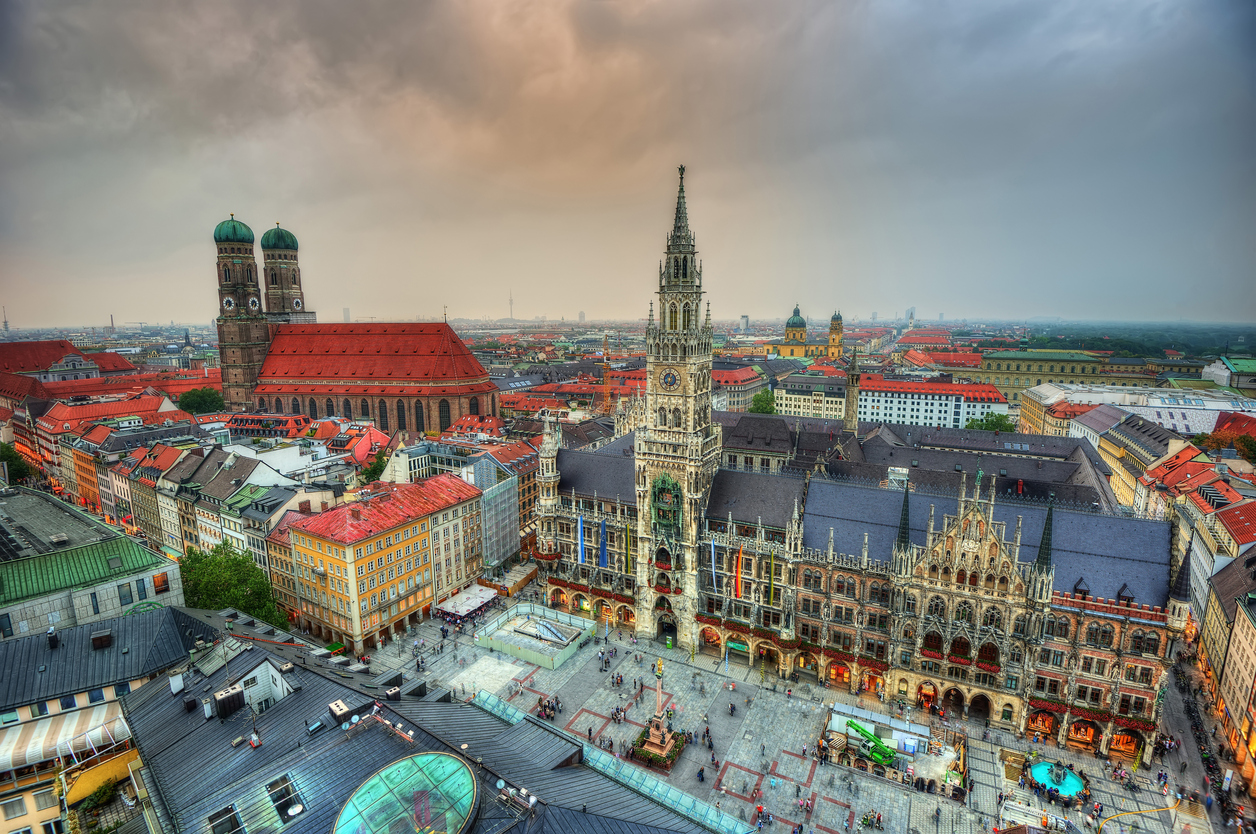 A recent study from international bank HSBC, which surveys more than 22,000 foreign workers around the world, named Germany the top country in which to work abroad, according to Lonely Planet, among other outlets. The survey focused on eight career-focused criteria: the ability to acquire new skills; work-life balance; work culture; job security; career progression; gaining personal fulfillment at work; employee benefits received; and earning prospects.
According to Conde Nast Traveler, "expat workers raved about the country's efficient workplaces and overall work culture. It rated as the world's best country for career progression in the survey (65 percent described it as productive), while 70 percent of workers claim their work-life balance improved after their move to the country."
With such rave reviews, it might be hard to pass up the opportunity to work in Deutschland if the occasion arises. So, we've decided to provide some practical tips about work/life in the land of bratwurst and beer.
Germany: In General
Germany has survived a difficult history to become Europe's largest economy.
Punctuality is vitally important; unavoidable delays require calling ahead.
Germans love sports, with football being a favorite national pastime.
Different organizational cultures may view working late either positively or negatively.
Communication Style
Communication is direct and can appear aggressive to less confrontational cultures.
Open criticism is usually directed at a specific project and shouldn't be taken personally.
Germans are not fond of small talk and won't necessarily greet strangers.
Third-party introductions are preferred here.
Though many Germans speak English well, it's best to know at least some German.
Office Protocol
Germans work hard and are master planners; contingency plans often are considered.
The business culture is quite formal, and colleagues are addressed by title and last name.
Handshaking between all individuals is expected, both upon meeting and departing.
Listing academic degrees on business cards can bring respect, though the practice is decreasing.
Privacy is appreciated, and most people keep their business and personal lives separate.
Dress is conservative in corporate settings; less so in other types of businesses.
Women have made management inroads but still endure pay gaps.
Management Styles
Management is concerned with product quality, service, and satisfaction.
While relations are not close, managers do look out for their team members.
Managers have a deep loyalty to their companies, often staying for entire careers.
Risk taking and challenging rules and hierarchy are not typical of the business culture.
Organization and detailed planning are vital to launch any project.
Workplaces are highly structured; roles and responsibilities are clearly defined.
The hierarchy is rigid, and respect from subordinates is demanded.
Business Practices
Confirm all meetings well in advance and give a polite reminder the day before.
Meetings follow an established procedure and are presided over by the senior person present.
Peer meetings may have free-flowing discussion where all are encouraged to contribute.
Formal meetings may be called for upper management to receive information from below.
Germans are well informed prior to a meeting or negotiation and expect the same from others.
Communication is direct; objective facts are most persuasive.
Follow @goinglobal
Tweet to @goinglobal
Information on employment outlook for more countries can be found by logging into your GoinGlobal account!
Don't have an account? Sign up for a free online demo to learn how you can utilize GoinGlobal's employment resources.