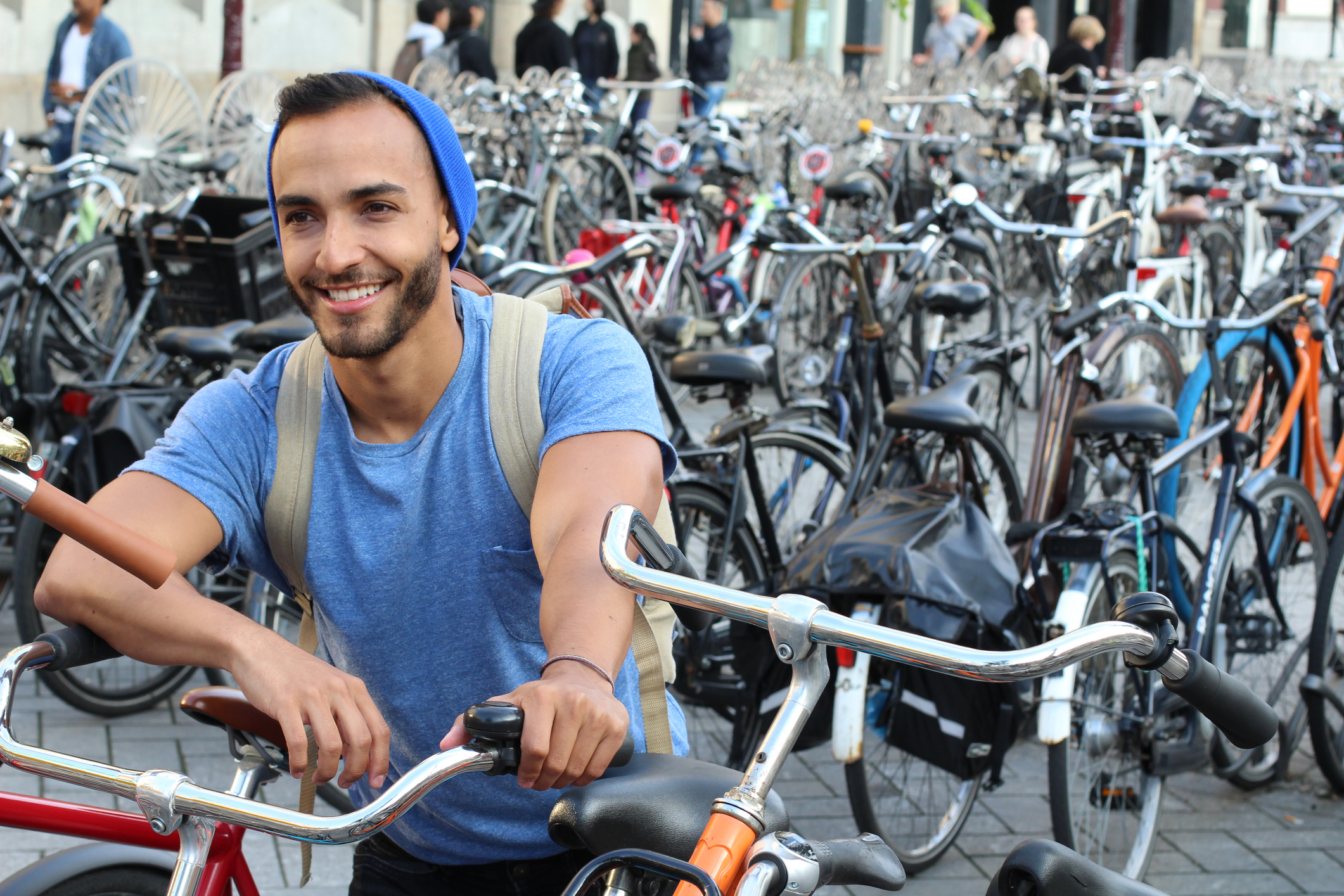 The Netherlands, a founding member of the European Union (EU) and part of the eurozone, has the sixth-largest economy in the EU. Its cost of living is relatively high by Western European norms, and even by global standards. Numbeo's most recent Cost of Living Index, which compares the relative prices of consumer goods, such as groceries, restaurants, transportation and utilities, places the Netherlands among the top ten most expensive countries in Europe, ahead of France, Belgium, the UK, Sweden and Germany. According to this index, the cost of living in the Netherlands is also higher than in the US and Canada.
Amsterdam currently ranks 58th globally in the latest Cost of Living Rankings by consulting firm Mercer. However, it is the 11th-most expensive city for foreigners in Europe. The capital remains the costliest city in the country, followed by Utrecht, Groningen, Eindhoven and The Hague. The total monthly expenditure on goods and services, excluding rent, for an average four-person family in Amsterdam is 3,089 USD, according to Numbeo.
Average Prices
Overall, prices for goods and services in the Netherlands fall above the EU average, according to a recent Eurostat study. Broken down by category, transportation costs and restaurant and hotel prices are well above average, electricity and gas prices are about average, and prices for food, household appliances and consumer electronics are below the EU average. However, prices vary across rural and urban regions. For instance, rural regions often offer cheaper rent and food, but transportation can be more expensive.
Students need between 800 and 1,100 EUR per month to live comfortably in the Netherlands. In general, costs are highest in Amsterdam. Non-EU nationals should budget for more, as they must include the cost of visa and residency permit fees, as well as health insurance costs.
Estimated Student Costs Per Month
Visa/residence permit (if not EU national): 210 EUR (one-time fee)
Accommodation: 350 to 800 EUR
Insurance: 35 to 100 EUR
Books: 50 to 100 EUR
Public transport: 40 to 100 EUR
General living expenses: 400 to 500 EUR
There are numerous ways to live economically. It is possible to eat well and inexpensively at local pubs (called eetcafés). Many bars, restaurants, stores and museums offer student discounts. Riding a bike is a cheap means of transportation and very popular in the Netherlands.
Housing
The Netherlands is suffering from a housing shortage that is expected to exceed 200,000 dwellings up to 2030. As a result, finding a place to live can be a challenge, especially in the larger cities. The greatest shortages are in Delft and Westland, Greater Amsterdam, Utrecht, The Hague, Haarlem and Flevoland.
Detached homes (vrijstaand), semi-detached homes (twee onder een kap), townhouses (rijtjeshuis) and apartments (appartementen) are available in the Netherlands, with townhouses being the most common type of housing. Low- and mid-market homes are usually small in size, although use of space is creatively maximized.
If you are a newcomer who does not speak Dutch, it may be helpful to engage the services of a real estate agent (makelaar), both for rentals and purchases (especially for the latter). Many offer packages explicitly geared toward expats. Be sure they are registered with the Dutch Association of Real Estate Agents or NVM (Dutch, English); if not, proceed with caution.
The majority of foreigners settle in the Randstad, the region encompassing Rotterdam, Amsterdam, The Hague and Utrecht, and the most densely populated area in the country. Many international organizations and schools are located here.
Average Monthly Rent per Square Meter by City (Private Sector)


| | | | |
| --- | --- | --- | --- |
| Province | City | Monthly Rent per m2 (EUR) | % Change Year-Over-Year |
| North Holland | Amsterdam | 23.47 | +2.8 |
| South Holland | Delft | 16.61 | +10.2 |
| North Holland | Hoofddorp | 17.59 | +17.5 |
| South Holland | The Hague | 16.24 | +2.1 |
| North Holland | Haarlem | 19.50 | +3.5 |
| South Holland | Leiden | 18.00 | +6.0 |
| South Holland | Rotterdam | 15.94 | -3.4 |
| North Brabant | Tilburg | 12.35 | +9.0 |
| Utrecht | Utrecht                 | 18.00 | +8.6 |
| South Holland | Zoetermeer | 11.77 | +11.2 |
Source: Pararius
The following table shows the average purchase prices of existing owner-occupied homes. All figures are in EUR.
| | |
| --- | --- |
| Location | Average Selling Price (EUR) |
| Groningen | 222,846 |
| Amsterdam | 507,475 |
| Rotterdam | 292,678 |
| Utrecht | 383,469 |
| The Hague | 332,086 |
Source: Statistics Netherlands
Transportation
By Rail and Bus: There is abundant mass transportation available in the Netherlands, the two most popular forms of which are train and bus. To use the Dutch public transport system, you need an OV-chipkaart (OV-chipcard), a rechargeable electronic smartcard available at railway and bus stations and certain newsstands and supermarkets. There are non-personalized cards, available at the aforementioned locations, and personalized cards, which can be bought at the official OV-chipkaart website (Dutch, English), which also provides extensive information on all aspects of using the chipcard. An OV-chipkaart costs 7.50 EUR and can be used for five years.
By Car: For those wishing to travel by car, the Dutch road network is extensive and well maintained. From Amsterdam, you can reach Utrecht, Rotterdam, The Hague, Delft and Leiden in about an hour. There are only two toll roads, the Westerscheldetunnel and Dordse Kil tunnels.
However, owning a car can also be expensive. Parking near city centers can cost 1 EUR for every 15 to 20 minutes. Many residential areas require a parking permit, which can add to monthly costs. In addition, fuel prices are higher than in most European countries.
By Bike: Bicycling is a very popular means of transportation in the Netherlands, where there are more bicycles than residents. In many Dutch cities, bike paths are completely segregated from motorized traffic, with separate, dedicated signs and lights. More than a quarter of all trips made by Dutch residents are by bike.
By Ferry: The Netherlands has 451 kilometers (over 280 miles) of coastline, making water transport an option for many. Some ferries transport only cyclists and pedestrians, while others carry cars. Ferries and water taxis operate in Amsterdam, Rotterdam, Dordrecht, Driehoeksveer, Kinderdijk and the Wadden Islands, a UNESCO World Heritage Site.
Medical Care/Health Insurance
The Netherlands' healthcare system, Zorgverzekeringswet (ZVW), is among the best in the world. It is funded through a combination of mandatory health insurance fees and taxation of income. It is not included in the national social security system. Most doctors in the country can speak English.
Although there are some exceptions, if you are working in the Netherlands and paying income tax, even if you are a foreigner covered in your home country, you are generally obligated to take out a standard Dutch health insurance package within four months of your arrival. If you do not register for health insurance, you risk being fined and billed retroactively.  To register for health insurance, you will need to register with the local council (gemeente) and obtain a citizen service number (BSN, burgerservicenummer).
More information can be found on the website of the Healthcare Institute (Dutch).
Foreign students who are planning to stay in the Netherlands for a short time are not always obligated to take out health insurance coverage. If you do not plan to register for Dutch health insurance, it is advisable to travel with a private international healthcare plan from your country of origin. EU students should obtain the EU Health Insurance Card from their home country.
If you have any questions about whether you need health insurance or not during your stay in the Netherlands, you can contact the SVB (Sociale Verzekeringsbank), the Dutch organization that implements national insurance schemes (Dutch, English).
Follow @goinglobal Tweet to @goinglobal
Information on the employment outlook for more countries can be found by
logging into your GoinGlobal account
, as long as your institution has a GoinGlobal subscription. Check with your career center to see if your school provides access to GoinGlobal.