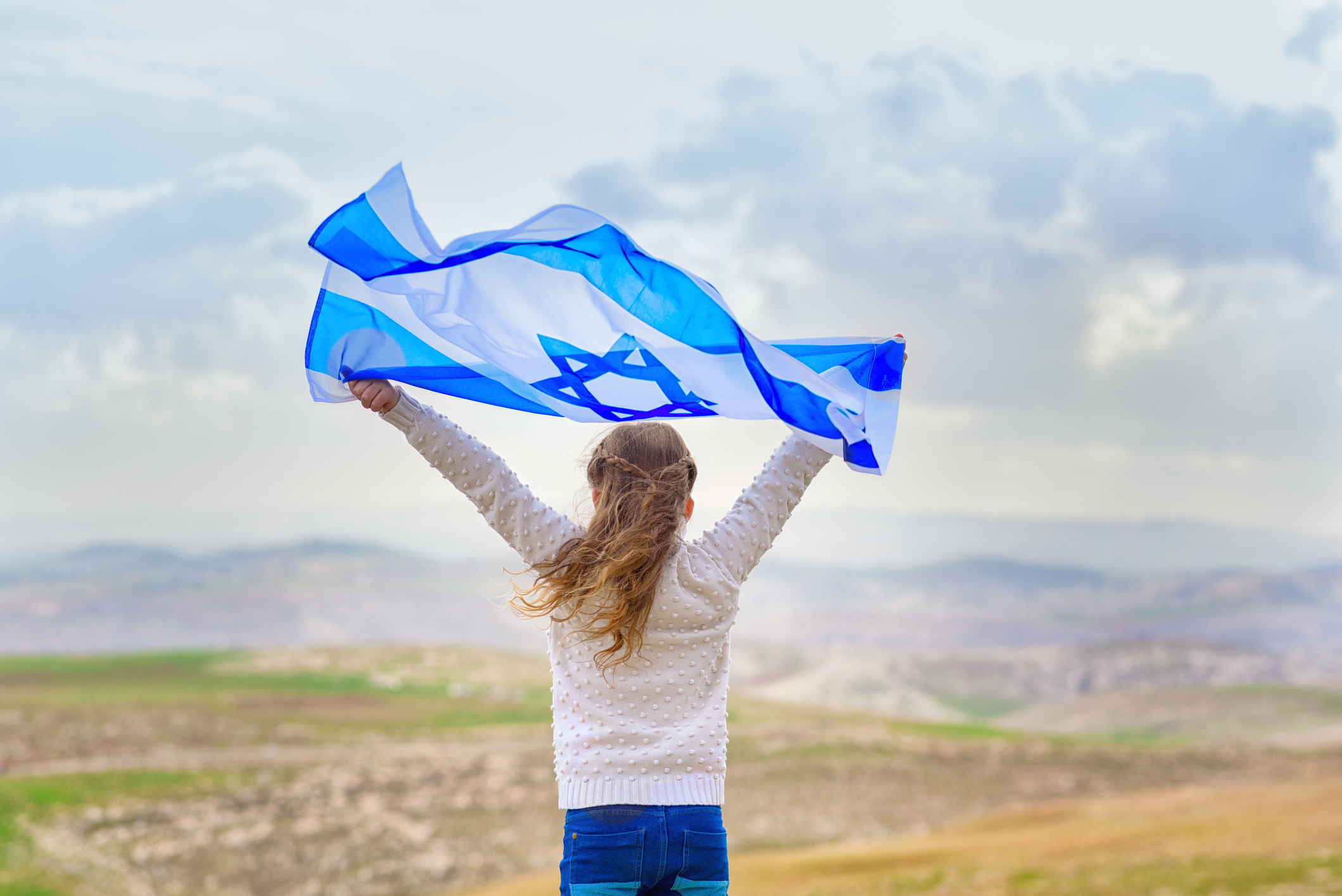 Israel is one of the world's top start-up nations; it has developed more start-ups in recent years than all of Europe combined. The most recent Global Innovation Index ranked it first for R&D per capita, and the World Economic Forum's most recent Global Competitiveness Report ranked Israel second for innovation and available venture capital.
Israel's free-market economy is technologically advanced, but it is also grappling with low labor participation rates among ultra-Orthodox and Arab-Israeli communities, security concerns, and sluggish international and domestic demand. In addition, the nation has one of the highest rates of income inequality and poverty of the OECD countries.
The country's economic growth does remain strong, despite these challenges. Unemployment is low, and the growing employment levels have been improving the overall living standards of many in the country.
Employment Outlook
Jobseekers looking for opportunities in the country will find them in research and development, information and communications technologies (ICT), tourism and engineering, as well as in construction, advanced manufacturing, renewable energy technologies and health care and life sciences.
The leading sector that will generate most of this promising growth are high tech and R&D, along with natural gas production in the Leviathan gas reservoir. With this positive forecast, unemployment is also expected to remain low, fluctuating around 3.5 and 4% in the coming years.
The following figures show the expected growth levels for each industry in the near future:
Agriculture: 4%
Construction: 8%
Electricity, Gas and Water supply: 1%
Finance, Real Estate, Insurance and Business services: 7%
Manufacturing: 13%
Public and Social services: 0%
Restaurants and hotels: 9%
Transports, logistics and communication: 4%
Wholesale and Retail trade: 6%
The following figures show the expected growth levels in the country's main regions:
Jerusalem: 0%
The Center: 8%
Haifa: 6%
North: 8%
South: 9%
Tel Aviv: 7%
Most foreign residents live in Israel's three major cities: Tel Aviv, Haifa and Jerusalem. The best job opportunities for foreigners are in health care, education and ICT.  
Jerusalem: Those seeking jobs in high-tech will find opportunities in facilities in Har Hotzvim and Gan Hatechnologia in the Malcha neighborhood of Jerusalem. As the city is also a World Heritage Site, there are many employment opportunities in the tourism sector as well.
Tel Aviv: Since Tel Aviv is the country's financial capital, candidates looking for employment within this sector will have the most opportunities there. The city also serves as a main hub for tech, providing many employment opportunities for engineers and programmers.
Haifa: Haifa offers employment in research institutions, government, high-tech companies and ports. The Technion, the country's version of MIT (Massachusetts Institute of Technology), provides positions for a variety of academics and administrators. MATAM, Israel's largest research and development park and high-tech center, offers opportunities with multinational companies such as Intel, Microsoft, IBM, Google, Elbit, Philips Medical and Apple.
Areas of Job Promise
The largest number of job vacancies and the most demanded positions are in the country's leading high-tech and ICT sectors. These industries register the most important shortage of qualified professionals. The number of tech professionals is growing exponentially every year, but many positions remain vacant as demand is hiring than the existence of qualified professionals available in the country.
There is also a shortage of around 600 pharmacists in the country, according to the Israel Pharmacists Association. The government is currently implementing new initiatives to attract more professionals into this industry, such as opening up easier paths to allow foreign experts into the country.
According to the latest Manpower survey, these are the top ten jobs Israeli employers are having a hard time filling:
Skilled trades (electricians, welders and mechanics)
Engineers (chemical, electrical, civil, mechanical)
Drivers (truck, delivery, construction and mass transit)
Sales representatives (B2B, B2C and contact center professionals)
Professionals (project managers, lawyers, researchers)
Health care professionals (doctors, nurses, other non-nursing health professionals)
Technicians (quality controllers and technical staff)
IT experts (cybersecurity, network, administrators and technical support)
Restaurant and hotel staff
Cleaners and domestic staff
By Sector
The country's tech sector is the fastest-growing segment in the economy. It accounts for half of all exports and 14% of economic output. The Israel Innovation Authority predicts a shortage of 10,000 engineers and programmers over the next ten years. The state of Israel has recently relaxed its visa regime to better attract foreign nationals with high-tech skill sets.
Many foreign professionals find employment in high-tech occupations in the fields of computer hardware and software, information systems, communications, health care, food processing and solar energy.
These are the most innovative sectors in the country, according to the Ministry of Economy and Industry of the nation. As the leading industries, these areas are often looking for workers, as well as highly qualified international experts:
Aerospace
Agricultural technology (Agri Tech)
Automotive
Clean Tech
Cyber security
Financial technology (Fin Tech)
Health and life sciences
High tech and semiconductors
Water technology
Skills in Demand
The most demanded skills in the country are those related to the growing high-tech sector. Among many other profiles, Artificial Intelligence (AI) experts are the main focus.
Many professions require special licensing to practice in the country. Professionals seeking employment as engineers, tour guides, accountants, pharmacists and doctors, as well as most other medical occupations, must obtain special licenses to work in Israel.
A good knowledge of Hebrew is considered necessary for most occupations. While international businesses require professionals to be proficient in English too, bilinguals in Hebrew will allow jobseekers to find a position quite easily.
Companies Hiring
The country has nine companies listed on the annual Forbes Global 2000 listing of the world's 2,000 largest publicly listed corporations. These are:
Teva Pharmaceutical
Bank Leumi
Bank Hapoalim
Check Point Software
Israel Discount Bank
Mizrahi Tefahot Bank
Migdal Insurance
FIBI Holding
Delek Group (investment services)
ICT, marketing, media and tourism firms dominate the country's list of Best Companies to Work for, and all are hiring. These include the following:
Abraham's Hostels and Tours (tourism)
All Cloud (software and online services)
Better Impression (online comparison platform)
Brown Hotels (tourism)
Check Point (cyber security software)
Elementor (unified platform for effective web design, marketing and development)
Graduway (social network for universities and colleges)
Headline Media (marketing and PR agency)
ILTV (media company)
International Exchange (financial and commodity market)
Jolt (tech and education services)
Kaltura (OTT TV (Over-the-top TV), OVP (Online Video Platform), EVP (Education Video Platform) and EVP (Enterprise Video Platform))
Marketing Envy (tech marketing agency)
Minute Media (sports media and technology)
Payoneer (online money transfer platform)
Riskified (software as a service (SaaS) fraud and chargeback prevention technology)
Seebo (process-based Industrial AI)
StoreMaven (tech developers and social media analytics and testing services)
Talentsoft (talent management and learning software)
WalkMe (Digital Adoption Platform (DAP))
Walworth Barbour American International School (WBAIS; independent, co-educational international school)
WeissBeerger (big data and IoT for the hospitality industry)
WhiteSource (software development)
Wix (cloud-based web development platform)
Follow @goinglobal Tweet to @goinglobal
Information on the employment outlook for more countries can be found by
logging into your GoinGlobal account
, as long as your institution has a GoinGlobal subscription. Check with your career center to see if your school provides access to GoinGlobal.