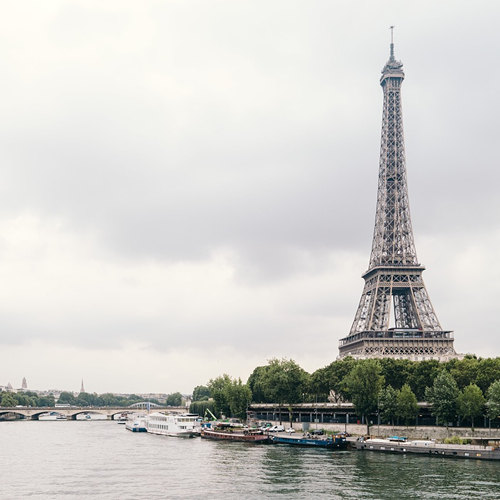 By Mary Anne Thompson, founder, and president, Goinglobal, Inc.
France has much to offer foreign nationals, and whether you are a student looking to study abroad or a professional looking for a job to change your life, costs can be adjusted to help make your adventure possible.
The Cost of Living in France
France, beloved for its food, culture and endless attractions, has always been a favorite expat destination. Students flock to it, as do professionals looking to broaden their horizons and their resumés. The one factor that tends to make both groups hesitate before taking the leap is the cost; France can be expensive. But that doesn't mean there aren't ways to live or visit there economically. The more you know ahead of time about what to expect, the better prepared you can be.
As in most countries, the cost of living in France varies greatly depending on your lifestyle and whether you live in the capital region or the provinces. Costs are higher in France's cities ─ Paris in particular. The Paris region, which is home to the largest number of students in France, is also the most expensive for students.
Housing
Accommodation costs represent the largest part of expenses in France. Students often share accommodations with a roommate to cut down on costs, while foreign nationals find that living outside of Paris is much less expensive than living in the city center.
Demand for quality accommodations is extensive in central areas of Paris, which keeps rents high. Apartments are the only form of accommodation available in the city center; if you're seeking a house, you will need to move to the periphery.
As an established business center with a long history of housing foreign nationals, Paris has areas that are favored by foreign workers, creating a sort of housing micromarket. Paris' western suburbs remain popular with foreign residents owing to their proximity to international schools.
To rent an apartment in Paris and many other cities in France, usually the landlord or rental agency will require an application, including documents that prove your identity and income. They may also ask for a guarantor.
The French government and social partners recently introduced a program to allow young people and workers in precarious situations to access rentals more easily: Visale (French), an initiative of Action Logement (French), acts as a guarantor for eligible tenants. Visale also offers l'Avance Loca-Pass, a short-term, interest-free loan (1,200 EUR maximum) to help eligible tenants put down a deposit on a rental.
Landlords and agencies may not ask for:
bank statements
photos (apart from ID)
health records
criminal record
Tenants are responsible for paying:
Housing taxes (taxe d'habitation)
TV license fees (contribution à l'audiovisuel public)
Garbage collection tax or license (taxe d'enlèvement des ordures ménagères).
Other collective service charges added to the rent, such as a pro-rated share of central heating costs and parking space charges.
Transportation
France boasts one of the most extensive and modern transportation systems in the world, and it offers residents an economical way to travel throughout the country and within many major cities. Metropolitan France (excludes overseas departments and territories) has more than 460 airports, nearly 30,000 kilometers/18,641 miles of railway, more than 1,600 kilometers/994 miles of navigable waterways, nearly a dozen sea and river ports, and more than 1,000,000 kilometers/621,371 miles of roadways.
France is linked to the United Kingdom through the Eurotunnel or 'Chunnel,' a tunnel under the English Channel that accommodates both passenger trains (the Eurostar, website in French, English and Dutch) and roll-on/roll-off vehicle transport.
France's busiest airports are Paris Charles-de-Gaulle (CDG) and Paris-Orly (ORY), which combined represent nearly 55% of the country's air traffic, followed by Nice-Côte d'Azur. CDG is located in the northern Parisian suburb of Roissy, and ORY is in the southern suburb of Orly. The Paris Aéroport website (French, English, several other languages) provides detailed information on flights, access to and from the airports, parking and lodging.
Between the major cities of Paris, Lyon and Marseille, it may be more advantageous, in terms of both time and money, to travel by rail.' France's major cities also have their own transportation systems, including metros and tramways; trams, in particular, are experiencing a resurgence.
While having a car can be a burden in France's larger cities (and is generally unnecessary in Paris), in sprawling suburban areas and isolated rural areas, a car provides significant convenience or is even a necessity. Also, scooters, motorcycles and other two-wheeled vehicles are very popular, especially in the south.
France has much to offer foreign nationals, and whether you are a student looking to study abroad or a professional looking for a job to change your life, costs can be adjusted to help make your adventure possible. Though the country is expensive, things like riding public transportation, sharing an apartment with a roommate or living on the periphery of Paris rather than in the middle of the city can impact your wallet for the better.
Follow @goinglobal
Tweet to @goinglobal
Information on employment outlook for more countries can be found by logging into your GoinGlobal account!
Don't have an account? Sign up for a free online demo to learn how you can utilize GoinGlobal's employment resources.