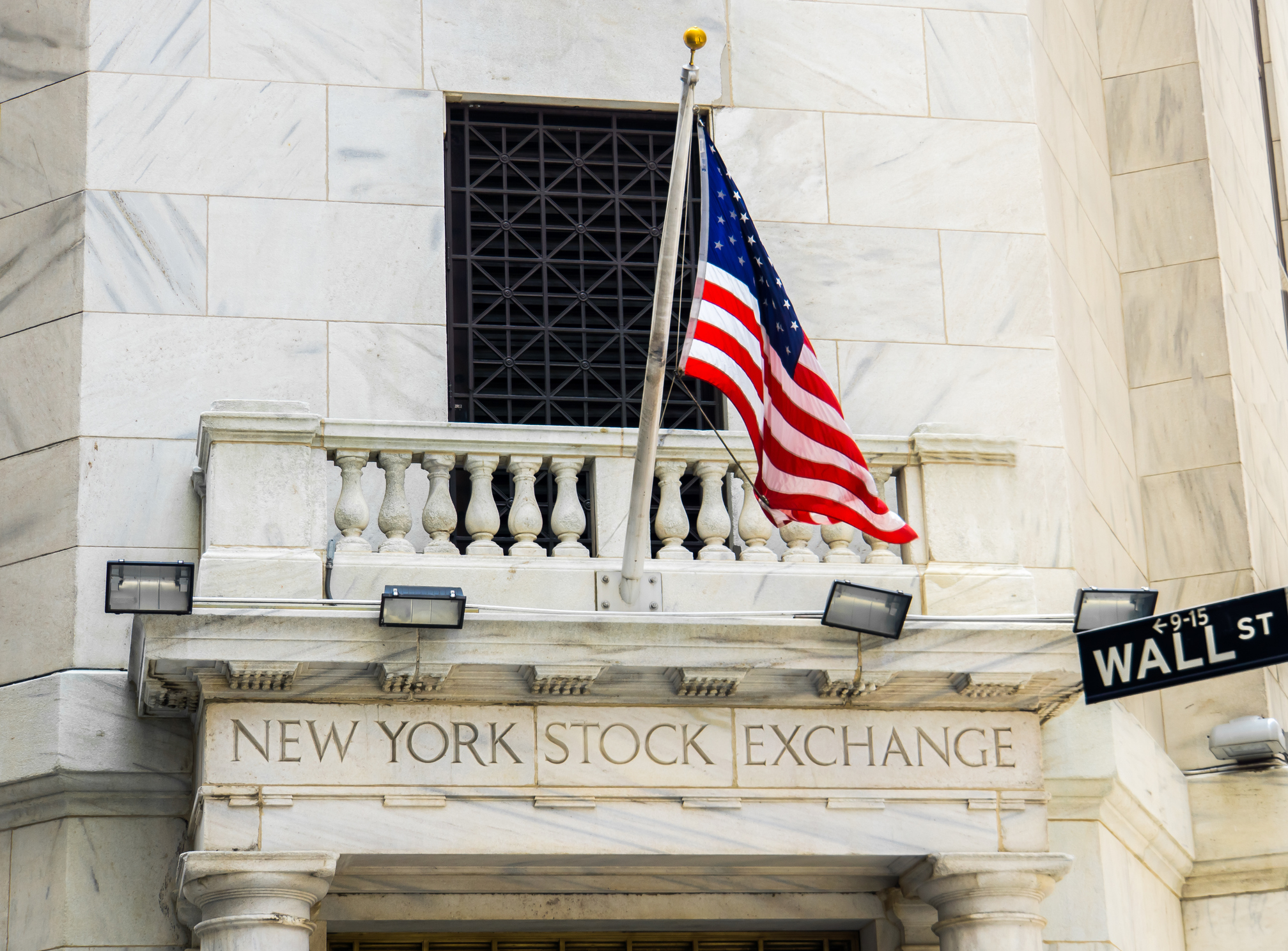 New York City is the largest regional economy in the United States. Home to the New York Stock Exchange and NASDAQ, the financial sector of Wall Street plays a giant role in the city's economy. This is also a center for publishing, fashion, advertising, real estate, health care, and technology. Tourism is an important part of the city's economy, with almost 63 million visitors last year. It is also a favorite of expats and international students.
In recent years, New York's economy has been going gangbusters. During the past decade, more than 820,000 jobs were added, and the total continues to climb. However, there are some worries as trade wars with China escalate, causing stock fluctuations. Residents are acutely aware that their economy is directly impacted by what happens on Wall Street.
While most people think of Manhattan when they think of New York, the city consists of five boroughs: Queens, Brooklyn, The Bronx, Staten Island, and Manhattan.
Manhattan has one of the largest concentrations of office space in the world. However, rising rents have driven out many businesses or caused them to simply close. Residents have been forced to seek housing in other boroughs or outside the city entirely. There are recent signs that rents have stabilized, but sales prices continue to climb.
Historically, most business has been concentrated in Manhattan, but the development of new business districts, combined with the increasing costs of rents in Manhattan, has fueled significant growth in the outer boroughs. Brooklyn, in particular, is becoming a high-tech hub.
Working:
Key Industries
The city's banking and health care industries are thriving, and the construction industry added 2,600 jobs in the last 12 months. The wholesale trade, professional and business services and manufacturing sectors all added jobs in the past year; however, the financial activities sector has dropped more than 4,000 jobs in recent months, which is a potential area of concern. The key industries include:
Creative and applied tech
Cybersecurity
Fashion
Food manufacturing and retail
Health care
Industrial occupations
Life sciences
Urban innovation and sustainability
New Yorkers continue to keep an eye on the financial district. They know their livelihood depends in large part on the rise and fall of the city's securities firms. In fact, the city's financial securities sector accounts for more than one-fifth of all private-sector wages in the city. After some challenges in recent years, the local securities industry appears to be back on its feet, adding jobs in three of the last four years.
Areas of Job Promise
Over the last year, the education and health services sector added the most jobs. The information, retail and wholesale trade, professional and business services, leisure and hospitality, and manufacturing sectors all added jobs, but the education sector lost jobs, the first decline in more than a year.
Overall, the area's employment outlook is strong. The best job prospects appear to be in construction, durable goods manufacturing, nondurable goods manufacturing, transportation and utilities, wholesale and retail trade, financial activities, professional and business services, education and health services, leisure and hospitality, other services and government. Hiring in the information sector is expected to remain unchanged.
In addition to the securities industry, other industries are driving job growth, including tourism, technology, health care, and business services. The bottom line: New York's unemployment rate is at the lowest it has been in years, and the city is experiencing the largest and longest job expansion since the end of World War II.
Salaries
Those working in finance in New York earned an average of 153,700 USD in bonuses last year, which is double the average salary for the rest of the city's private sector. Stock traders' base salaries ranged from 125,000 USD to 224,000 USD, with senior positions earning more than 360,000 USD. However, New York City has plenty of other high-paying jobs. These are the highest-paying occupations in the city, with the median base annual salary:
General counsel – 172,020 USD
Human resources managers – 162,010 USD
Clinical pharmacist – 124,827 USD
Software developers – 123,030 USD
Solutions architect – 120,713 USD
Professor – 113,731 USD
Data scientist – 112,252 USD
Product manager – 110,063 USD
User experience designer – 93,691 USD
Computer programmer – 92,770
Living:
Expenses
The cost of living in Manhattan is more than twice the national average, according to the C2ER (formerly ACCRA) Cost of Living Index. Housing is more than five times the national average. Groceries cost 40.3% more, utilities 18% more and health care 14.4% more than average.
The cost of transportation is 24.9% higher in Manhattan than it is nationwide, but New Yorkers can save a lot of money by not owning a vehicle. Residents can get almost anywhere on the subway, and a one-way ride costs most locals only 2.75 USD. New Yorkers who own a car pay, on average, the fourth-highest rates for no-fault auto insurance in the country. Brooklyn residents pay the highest premiums, averaging 2,053 USD annually, while Manhattan residents have the city's lowest annual premiums, averaging 1,234.84 USD. Gas, always a moving target, is available for about 2.55 USD per gallon in some parts of the city, although in others it can be upwards of 3.59 USD. The average price statewide is about 0.20 USD above the national average.
Perhaps the best way to save money in New York City is to live outside of Manhattan. The other four boroughs (Brooklyn, The Bronx, Staten Island and Queens) are substantially less expensive. In fact, according to the C2ER Cost of Living Index, it is about 35% cheaper to live in Brooklyn than it is to live in Manhattan. Much of the difference is attributable to housing costs, as prices for a number of other goods and services are comparable between the boroughs.
Housing
More than two-thirds of New York City residents rent their homes. In Manhattan, the average price for a one-bedroom apartment is 4,188 USD per month. Obviously, not everyone can afford to live in Manhattan. A one-bedroom apartment in Queens, for example, is much more affordable at an average rent of 2,178 USD. The median rent for all apartment sizes across all New York City boroughs is 1,340 USD.
New York City home values are nearly three times the national average, according to the US Census Bureau. The median value of an owner-occupied home is 538,700 USD, compared to the national average of 193,500 USD.
Safety
New York's crime rates peaked in the 1980s. Beginning in the 1990s, city officials enacted numerous programs to tackle its crime problem, such as cleaning up graffiti and broken windows and tracking neighborhood crime trends. Today, New York City's murder rate is at a 40-year low.
Within the city limits, there were 538 reported incidents of violent crime per 100,000 residents, according to FBI statistics. The average for large US cities is 768.5 reported incidents per 100,000 residents. New York City's suburbs are even safer, particularly on Long Island, with 116 reported incidents of violent crime per 100,000 residents.
Recreation
New York's art scene is as diverse and interesting as its citizenry. There are more than 60 museums in the city and its suburbs. Among the most famous for visual art are the Metropolitan Museum of Art, the Museum of Modern Art and the Guggenheim Museum.
New York is also a mecca for the performing arts. A cluster of 40 professional theaters with at least 500 seats each comprises Manhattan's world-renowned Broadway Theater District. Nearby, the Lincoln Center for the Performing Arts houses 12 separate companies, including the New York Philharmonic Orchestra, the Metropolitan Opera, the New York City Opera, the New York City Ballet and Jazz at Lincoln Center. Other notable performance halls include Madison Square Garden, Carnegie Hall, Radio City Music Hall and the Brooklyn Academy of Music.
Thousands of clubs and small music halls throughout the city offer a dazzling array of music and performance art, from drag and magic shows to jazz, R&B, rock and classical music. Some famous music venues are Birdland Jazz Club, The Iridium, The Metropolitan Room, Feinstein's/54 Below, Smoke, The Village Vanguard and The Blue Note. In Harlem, just a few of many include The Apollo Theatre, The Shrine, Red Rooster and Minton's.
Leisure
Visitors to the city enjoy a wide array of educational museums and monuments. These include the American Museum of Natural History, Castle Clinton, the Ellis Island Immigration Museum, Ground Zero, the Smithsonian's Museum of the American Indian and the Statue of Liberty. Let's not forget Central Park.
The city also throws some excellent celebrations every year. These include the Macy's Thanksgiving Day Parade, the New York City St. Patrick's Day Parade and New Year's Eve at Times Square (which, despite the cold and the late hour, draws an estimated 1 million spectators every year).
Sports
New York City is home to professional athletes of virtually every sport. The city accommodates two Major League Baseball (MLB) teams: the Yankees and the Mets. It hosts two National Football League (NFL) teams: the New York Jets and the New York Giants (both of which actually play in East Rutherford, New Jersey). There are three metro-area National Hockey League (NHL) teams: the New Jersey Devils, the New York Islanders and the New York Rangers. The city houses three National Basketball Association (NBA) teams: the New York Knicks in Manhattan, the Brooklyn Nets in Brooklyn and the New York Liberty (the women's team). Finally, New York's Red Bulls play Major League Soccer (MLS).
New York also hosts a number of annual athletic events. Tennis stars compete at the US Open, held in late summer in Queens. More than 51,000 runners participate each fall in the New York City Marathon, one of the world's largest marathons.
New York City is a popular tourist and expat destination for so many reasons. It is one of the world's great melting pots and full of attractions and experiences. It can be expensive, so plan for that. You can save money by using public transportation and living or staying outside of Manhattan. If you decide to make NYC your home, the economy is booming and jobs are abundant, so it's a good time to move to the Big Apple.
Follow @goinglobal
Tweet to @goinglobal
Information on employment outlook for more countries can be found by logging into your GoinGlobal account!
Don't have an account? Sign up for a free online demo to learn how you can utilize GoinGlobal's employment resources.