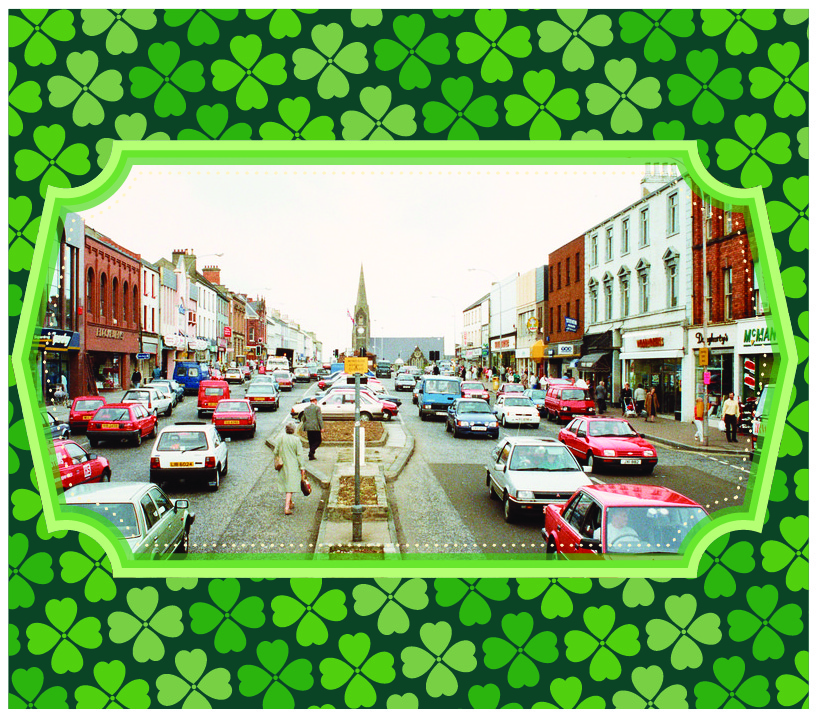 The Republic provides a variety of efficient, economical transportation options to its inhabitants.
It can be intimidating to navigate a new country on your own. For foreign nationals who find the Republic of Ireland their new home, it's important to know the best way to get from point A to point B. These tips can help make your travel decisions a little bit easier. Whether by car or rail, by air or ferry, there is no lack of transportation options in the Republic.
The National Transport Authority's Transport for Ireland website (multiple languages) brings together a wealth of material about public transportation in Ireland. Its 'Journey Planner' section provides information on train, bus, tram, ferry and taxi services throughout the country.
The majority of public transportation networks in Ireland serve the metro areas. State-run bus and rail services operate throughout much of the country, but some rural locations are not on the prescribed routes, and some services tend to be slow and infrequent. For those living outside of major cities, commuting by car may be the best way to get around.
Employers can purchase bus and rail tickets for an employee at discounted prices as part of the employee's salary package. For more information, see Taxsaver.ie (English).
By Air:
Because of Ireland's small size, domestic air travel is not essential to getting around the island. There are eight international airports in the Republic of Ireland (ten, if one includes Northern Ireland). Dublin Airport is Ireland's busiest airport. In addition to domestic flights, it hosts international flights to Europe, North Africa and the United States. The only two domestic routes are Dublin-Kerry and Dublin-Donegal, each taking about 40 minutes. Aer Lingus operates domestic flights.
By Rail:
The Irish Rail System (Iarnród Éireann) is the state-owned subsidiary responsible for operating passenger rail services in Ireland, linking the main towns and cities. Tickets can be purchased online or at vending machines and ticket offices, and are available on a daily, weekly, monthly or annual basis. The website provides information on ticket options, timetables and station locations.
The Irish Rail System provides InterCity commuter rail services for Belfast, Sligo, Ballina, Westport, Galway, Limerick, Ennis, Tralee, Cork, Waterford and Rosslare Europort. It also operates the DART (Dublin Area Rapid Transport) service in Dublin. The Irish Rail site provides information on DART fares and timetables.
Luas is a light rail transit system serving Dublin commuters. The Luas website (English, Gaelic) provides more information on ticket options, routes, timetables and special deals.
By Bus:
The state-owned bus service, Bus Éireann, is a major provider of bus services throughout Ireland. It offers both intercity coach and commuter services for major cities. Bus Éireann's core business is its Expressway network, which consists of more than 30 routes linking cities and major towns throughout Ireland. Its Eurolines (English) coach service operates in 25 countries in Europe.
Bus Éireann tickets can be purchased online, at a bus station booking office, or, if boarding a bus outside of main cities, on the bus. The Bus Éireann website (English) provides information on fares, and on the various packages and discounts available. Leap Cards can be used to pay for public transportation services in Dublin, Cork, Galway, Limerick, Waterford and Wexford. They are usually 20 percent cheaper than single-fare tickets.
Dublin Bus provides reliable and frequent public bus service throughout County Dublin. Users can pay with cash, prepaid tickets or Leap Cards, which also can be used on Dublin's Luas (light rail), DART (light rail) and commuter rail services. Dublin Bus also operates a late-night bus service called Nitelink (English).
By Car:
Driving is the best way to travel around areas that are not well served by public transport. Driving is on the left-hand side of the road. Signs in primarily Gaeltacht (Irish-speaking) areas, mainly on the west coast, are written in Gaelic only.
Roads are generally well maintained. There are toll roads in Ireland, and tolls are usually paid at toll booths, with the exception of the M50 eFlow Barrier-Free System, which permits drivers on the M50 ring road around Dublin to drive the toll road without stopping at a booth. Instead, the system photographs the license plate. The toll must be paid before 8 pm the following day, either online at Payzone outlets or by phone. Motorists can also create an eToll account to pay tolls electronically.
AA Ireland provides a route planner (English) that allows drivers to calculate driving time, distance and fuel costs. It also provides up-to-date and detailed fuel prices, including historical information. The website Pumps.ie also offers up-to-date fuel and diesel prices for Ireland, including prices at specific stations throughout the country (as reported by site members).
The Transport Infrastructure Ireland (TII) website provides live traffic information, including traffic cams, travel times and weather conditions.
By Ferry:
Ferries are often used to travel to the smaller islands; numerous companies provide ferry services. The peak season for ferry travel is June through August, and some companies operate only during this period. Travel is always subject to weather conditions, so travelers should monitor the weather in the area of interest. Travel time is rarely more than an hour from the mainland.