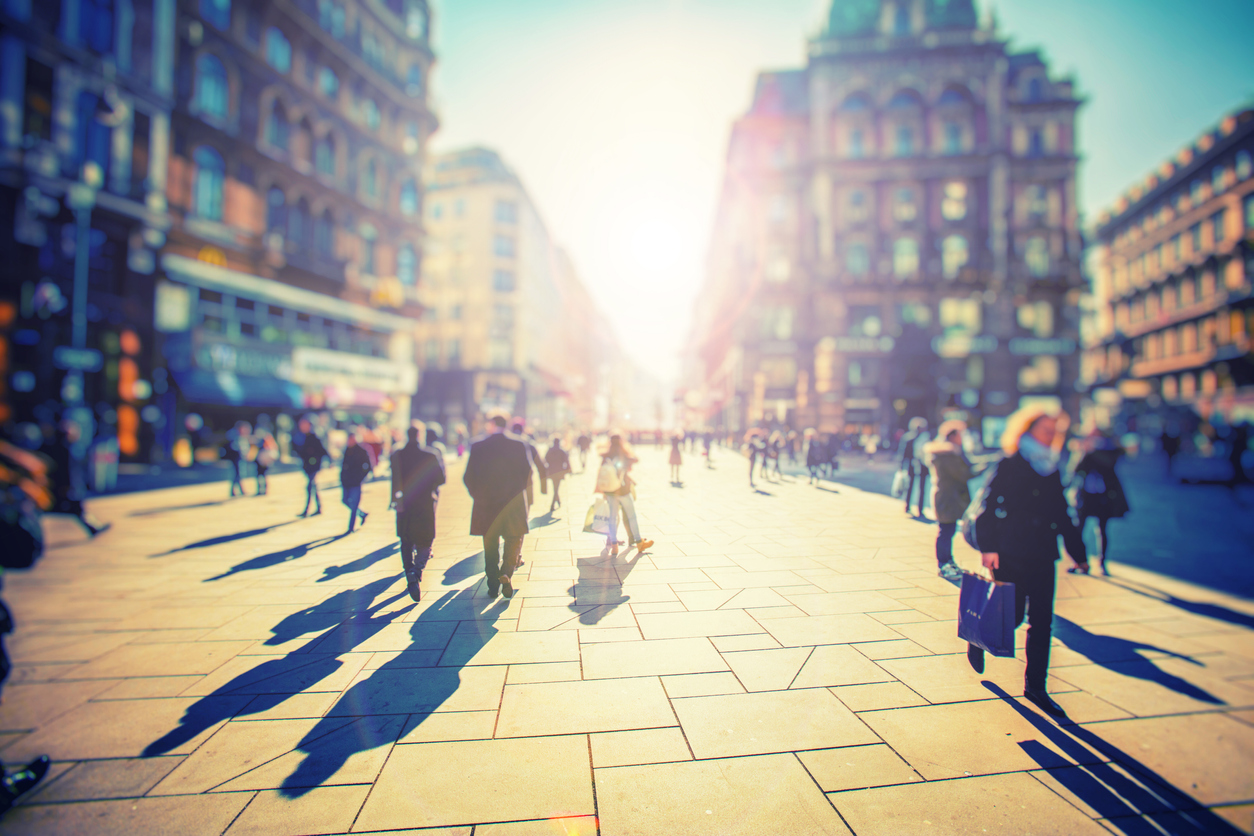 Austria's economy is recovering faster than expected after the COVID-19 pandemic undermined its growth.
The country is heading to pre-COVID levels in the summer. Its hiring outlook is positive, jobs growth is strong and unemployment is expected to decline to 8% this year, from 8.5% last year. 
Most Austrians are employed in services. The construction and building industry has historically been the backbone of the economy and contributes more than 6% of the GDP. In recent years, information and communications technology (ICT) has seen strong growth. Austria also has a thriving tourism industry, which after two years of the pandemic is now recovering and expected to see strong growth. 
Like most other European countries, SMEs (companies that employ fewer than 250 workers) dominate the economy, representing 99.6% of all businesses. The pandemic affected SMEs negatively, pushing the government to approve a 50 billion EUR package of economic measures to support them financially, but also to help them in their green and digital transformations. Thanks to these measures, SMEs are recovering, and their productivity is currently 45% higher than the EU average. 
In general, businesses throughout the country are optimistic, and hiring intentions are positive in 10 out of 11 sectors of the economy. According to the size of businesses, large companies' net employment outlook is the most positive (+37%) followed by medium-size businesses (+29%) and small businesses (+19%). 
Sectors experiencing job gains:
Health and social services
IT services
Freelance scientific and technical services (e.g., management consultancy)
Construction

 
Sectors experiencing job loss:
Hospitality
Other business services (e.g., personal leasing)
Manufacturing, transport and trade (except for food)
Tourism operators
Culture/sport/event management
Areas of Job Promise
Research: The government is investing heavily in R&D. There are more than 60 industry clusters and customized funding programs in the country. There are many 'competence centers,' known as COMET (Competence Centers for Excellent Technologies). They promote joint science/academic and industry initiatives and research in fields such as biotechnology, medical robotics, mechatronics, big data, pharmaceutical manufacturing and drug development, information security, automotive, waste-processing technology and recycling. 
Start-ups: Austria has a vibrant start-up culture with strong government support. Local start-ups are particularly strong in fields such as IT, media, life sciences and creative industries. 
Vienna, in particular, is quickly becoming a Central European start-up hub. Talent Garden, Europe's largest start-up campus network, has a co-working space in the capital. WeXelerate, the largest innovation center in Central and Eastern Europe, is also located there.
Other Austrian cities are rising as start-up hubs in the SeedBlink's Global Ecosystem Report, such as Linz and Graz.
In particular, Vienna and Linz's start-ups focus on new technologies applied to fields like biotechnology, digital health, education technology, industrial automation and green technology.
Talent Shortages
Currently, the country is experiencing talent shortages in different fields, including ICT, health care, science, technology, engineering and mathematics (STEM), and education. 
To tackle this shortage the government is encouraging immigration and to that purpose has started issuing the Rot-Weiss-Rot-Karte (Red-White-Red Card), a special work permit focusing on technical and related industrial occupations.
Some roles experiencing talent shortages:
Engineers (agriculture, mechanical, civil, data processing, telecommunications, power, chemical)
Construction joiners
Accountants

 

Medical technology specialists
Technicians

 

Nurses

 

Opticians
Restaurant chefs

 

Carpenters
Health care assistants
Source: Austrian Federal Ministry of Labour, Federal Ministry of Economics
Skills in Demand
In Austria, where 86% of adults have completed upper secondary education, a good education and skills are needed to find a job. Fluency in German is almost a prerequisite for working in the country. However, English is most often the language used in multinational companies.
Austrian employers are looking for the following soft skills:

 
Strong communication
Customer focus
Flexibility
Stress management
Willingness to learn
Intercultural skills (for working in international teams)
Excellent command of English and other languages
Access to GoinGlobal's resource database is provided through subscribing institutions. Contact your school's career center or library for access instructions. Login to your GoinGlobal account here.