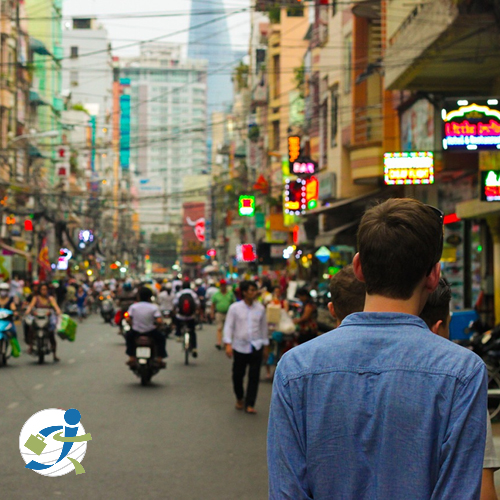 Though economic growth is expected to slow slightly over the next two years, China's job creation looks as bright as anywhere on the planet. More than 7.5 million new jobs were already created this year, and the unemployment rate has declined to 3.83% from 3.95% a year before.
There is especially good news for foreign professionals interested in making China their temporary home, as local companies are investing in new technologies and looking to hire them. Though Chinese returnees are preferred, the need for talent is great, and many companies previously resistant to hiring foreign talent have become more open to it.
A skills shortage continues to challenge employers. To attract new talent, employers are not only offering competitive salary packages but also giving more importance to gender diversity in the workplace and mapping career paths for employees.
The shrinking labor force brought on by China's aging population is another issue working in expats' favor. By 2050, its working-age population is predicted to fall to 700 million people (now it's around 900 million).
To attract high-skilled workers from around the world, the government has introduced a more open visa policy, the R visa or foreign talents visa.
Top Companies
Great places for foreign workers to start their careers include:
Alibaba
Tencent
Baidu
Hwawei
Xiaomi
China Telecom
Wanda
Disney
English First
Xindongfang
Wall Street English
Dipont
Agricultural Bank of China (ABC)
China Construction Bank
Bank of Communications
China Merchants Bank
Industrial and Commercial Bank
Bank of China
Saic Motor Corporation Limited
Sinopec
PetroChina
Areas of Job Promise
Large employers have the strongest hiring intentions, followed by medium and small size companies. Micro employers (with less than 10 employees) are reported to be the most cautious in terms of hiring.
The greatest talent shortage this year is predicted in artificial intelligence (AI).
The health care sector will also be in strong need of high-skilled employees, specialized in research and development, supply chain and business development.
Other sectors in which candidates will be in high demand are: finance, HR, digital technology, e-commerce, real estate, insurance, and administration.
Renewable energy: China already boasts the world's largest number of people working in clean energy, with 2.5 million employed in solar alone. The country plans to invest 361 billion USD in renewable power (solar, wind, hydro and nuclear) by 2020, creating more than 13 million additional jobs.
Information technology: A shortage persists for qualified candidates with expertise in business intelligence, cyber security, automation, and analytics.
Legal: In particular, commercial and compliances experts are sought after. In-house talents are also important, as complex regulations on businesses do change quite often in China.
Follow @goinglobal
Tweet to @goinglobal
Information on employment outlook for more countries can be found by logging into your GoinGlobal account!
Don't have an account? Sign up for a free online demo to learn how you can utilize GoinGlobal's employment resources.