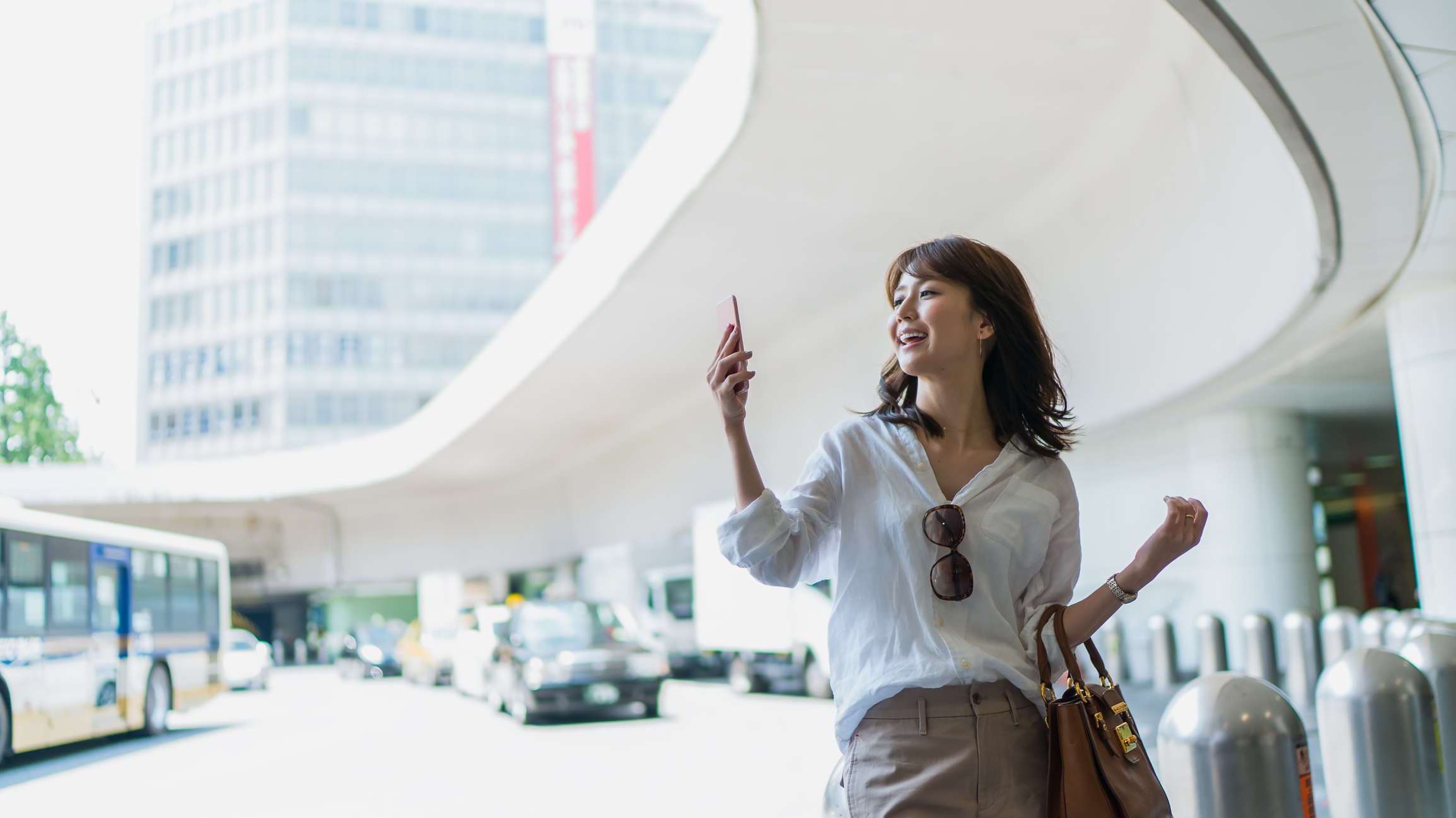 Tokyo is among the costliest cities in the world for foreign nationals. It is ranked second in Mercer's latest cost of living rankings. It is the third most expensive city to live in Asia and the seventh most expensive city to live in globally in the ECA International's most recent global cost of living index. So, can an average expat even live in Tokyo, financially speaking? Well, here is some information to help you make that decision.
A frugal single person might live in Tokyo on about 1,103 USD a month (excluding rent); and a family of four can get by on about 3,984 USD a month (excluding rent), according to Numbeo. However, living costs vary a good deal, depending on lifestyle and accommodations.
Foreign Workers' Salaries
The average compensation package for an 'expatriate middle manager' in Japan is the best in Asia and worth 386,451 USD, according to consulting firm ECA International. However, keep in mind that compensation packages factor in not only salaries but also benefits that can include housing allowances, utilities, international schools and vehicles, as well as taxes.
Expenses
Some Typical Prices
| | |
| --- | --- |
| Item | Price (in JPY) |
| Groceries |   |
| White rice, 1 kg | 593 |
| Apples, 1 kg | 767 |
| Milk, 1 l | 182 |
| Mid-range red wine, one bottle | 1,200 |
| Dining Out/Entertainment |   |
| Cappuccino | 395 |
| Movie tickets, one pair, international release | 3,600 |
| Meal for two in mid-range restaurant, three courses | 5,000 |
| Beer in a local pub, 500 ml | 535 |
| Transportation |   |
| Gasoline, unleaded, 1 liter | 151 |
| Monthly ticket public transport | 10,958 |
| Services |   |
| Utilities, per month for 85-square-meter apartment | 20,348 |
| Internet (60 MB, unlimited data, cable/ADSL), per month | 4,585 |
Sources: Expatistan; Numbeo
Housing
Renting
Many types of accommodation are available for foreigners in Tokyo. Those preferred by expats are usually furnished or serviced accommodations and are larger and more expensive than Japanese norms.
Prices vary a good deal depending on type of housing, its location, age and size, as well as amenities. Typically, rents are the highest near the city center and close to public transportation. Rents are much lower in Tokyo's suburbs and surrounding prefectures.
The central municipality of Shinjuku boasts the largest number of foreign residents. Other non-central municipalities with a high number of expats are: Edogawa, Adachi, Toshima, Arakawa and Minato.
Sometimes, foreign teachers' and other workers' housing costs are subsidized.
Renting an Apartment
If you rent an apartment, it's important to use an estate agent (Fudousan-ya); their Japanese language skills can be critical. Some estate agents in Tokyo work primarily with foreigners and have English-speaking staff. Get a contract, and make sure there is a copy in your native language.
Apartments are usually not furnished, although many foreigners rent serviced or furnished accommodations that are designed for them. These are more expensive, but utilities are often included in the rent.
Renting an apartment involves a number of fees and can cost the equivalent of five to six months' rent or more. Among these costs are:
Security deposit: When a contract is signed to lease an apartment, the renter must pay the landlord a security deposit (shikikin), which is usually equivalent to one to two months' rent.
Key money (reikin) is a non-refundable payment made to the landlord as a gratuity. It is often negotiable, but one month's rent – or two months' rent for larger apartments – is typical. More expensive apartments do not require key money.
Agent's fee: Renters must also pay an agent's fee (chukai tesu-ryo) to the real estate agent. Typically, it is one or two months' rent (yachin).
Rent in advance: Rent is paid at the end of the previous month and it is normally deducted by automatic bank transfer. The first month's rent is usually due when you move in.
Utilities: While the majority of apartments do not include gas and electricity in the rent, some apartments geared to foreigners do.
Maintenance fee: Some apartment complexes also charge a maintenance fee (kanri-hi and kyoueki-hi) for the upkeep of common areas.
Renters are required to have a guarantor (rentai hoshounin) who is financially liable in case a renter fails to pay rent or make necessary repairs. A company can also serve as guarantor (hoshougaisha).
Not only are accommodations expensive, they are small, especially in central Tokyo. Often an apartment is measured in number of tatami mats. For example, an advertisement for an apartment may say '6 mat size bedroom.' A tatami mat measures roughly 180 centimeters by 90 centimeters. Usually, but not always, measurements are also given in square feet or meters, at least for the size of the entire apartment.
Rents vary greatly depending on the size of the apartment and location. In Tokyo's center, even tiny apartments are very expensive. Rents are considerably lower in the suburbs and surrounding prefectures.
More Affordable Options
For short-term stays, serviced apartments are an option, but they are expensive. Basic hotels are much more affordable.
Guest or share houses ('gaijin houses') can be either shared or private apartments. Private apartments are more expensive than shared ones, where renters share the living areas and bathrooms. Hostels are about the same price as guest houses.
Monthly rent for a shared apartment in Tokyo begins at about 40,000 JPY per person per month. Sometimes, key money is charged.
Dormitories usually don't require key money and can be even cheaper.
Typical Rents in Tokyo
Type of Housing

Monthly Rent
(in JPY)

85-square-meter (900-square-foot) furnished accommodation in expensive area*

403,265

85-square-meter (900-square-foot) furnished accommodation in average area*

242,332

45-square-meter (480-square-foot) furnished studio accommodation in expensive area*

245,924

45-square-meter (480-square-foot) furnished studio accommodation in average area*

169,536

Private bedroom in a guest house, shared living room, kitchen and bath*

40,000 and up

Shared room in a dormitory

36,000 and up
* Utilities not included
Sources: Expatistan; Japan Guide; Sakura House
Buying
Foreign nationals don't usually buy property in Tokyo. In addition to the high cost of property, it has been difficult for foreigners to get mortgage loans unless they are permanent residents in the country. A few banks still lend to foreigners with other types of visas. However, they ask for requirements such as being currently employed in Japan with two years of experience with the same company, intending to stay in Japan for long time, holding a long-term visa or being fluent in Japanese.
Typical Housing Prices by Location
Location

Price per Square Meter
(in JPY)

Tokyo's 23 wards

1,177,250

Tokyo's western suburbs

784,500

Chiba prefecture

594,750

Kanagawa prefecture

761,250

Saitama prefecture

680,500
Source: Real Estate Economic Institute
Follow @goinglobal Tweet to @goinglobal
Information on the employment outlook for more countries can be found by
logging into your GoinGlobal account
, as long as your institution has a GoinGlobal subscription. Check with your career center to see if your school provides access to GoinGlobal.