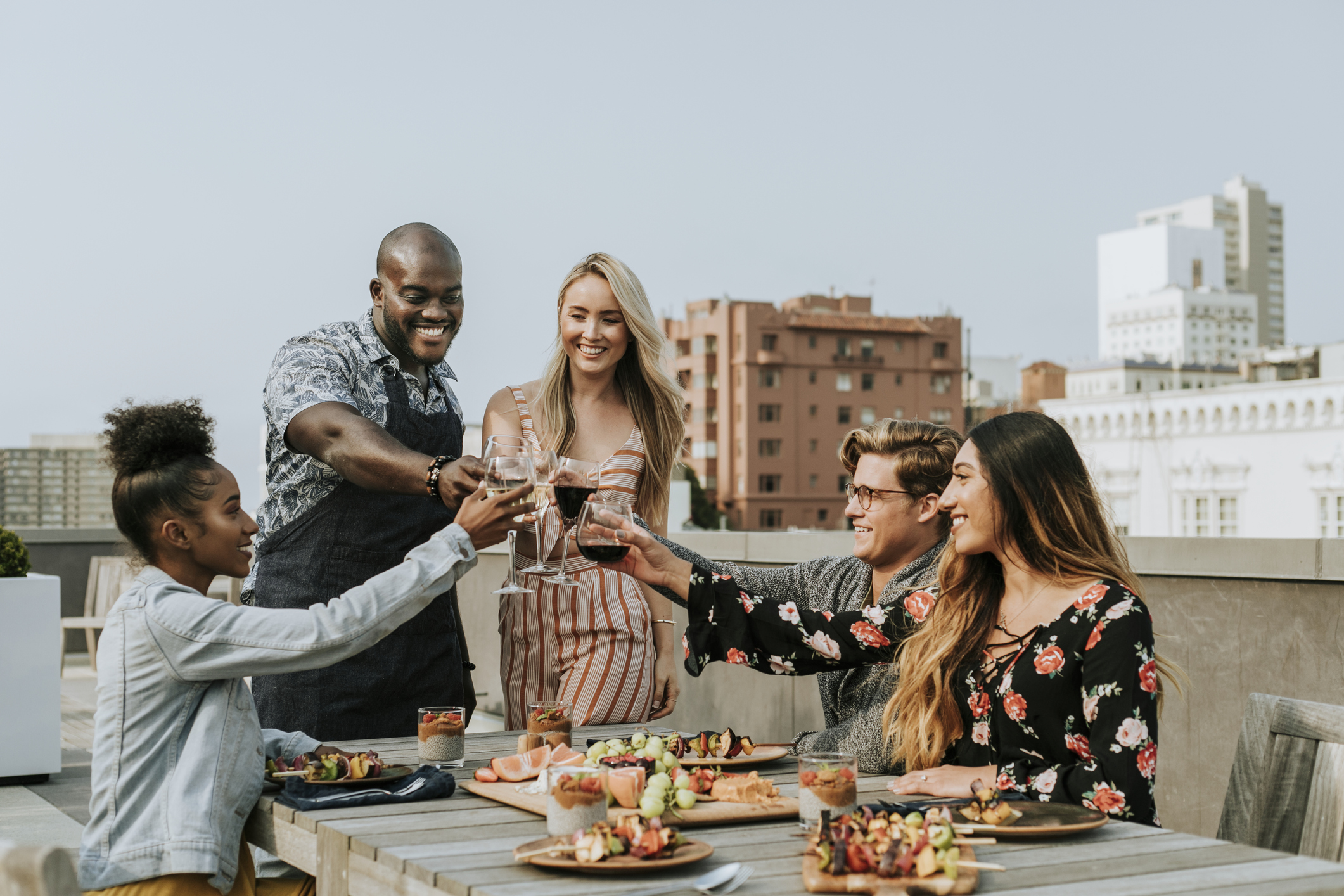 Encompassing 50 states and six time zones, the United States is so vast that its regions can be understood as different economies. Salaries, prices and the cost of living all vary from one area to another. In general, the cost of living is lower in states in the South and Midwest, and higher on both the East and West coasts. Urban areas are more expensive than rural ones. Nationally, the cost of living in the US has climbed by 14% over the past three years, according to an analysis of the Bureau of Labor Statistics' Consumer Price Index by GOBankingRatescom. However, the rate of income growth has not kept pace with living costs in many major cities.
Nevertheless, living in the US can be more affordable than in many other countries. A country ranking by CEOWORLD magazine, comparing the cost of living, rent, groceries, restaurants and purchasing power of 118 countries, listed the United States the 20th-most expensive country. Switzerland, Denmark, France, Japan, Ireland, the Netherlands and Australia were all ranked more expensive than the US, while the UK, Germany, Canada and Taiwan were considered slightly less expensive. However, some US cities are ranked among the most expensive in the world. Mercer's annual Cost of Living Survey, which determines the most expensive cities for expatriates worldwide by comparing the costs of more than 200 items such as housing, food, transportation and entertainment, ranks New York City ninth out of 209 global cities, up four places from last year. The cities of San Francisco and Los Angeles came in at 16th and 18th, respectively.
Using data from the US Bureau of Economic Analysis, financial news company 24/7 Wall Street calculated the value of the dollar in every US state to reveal the relative purchasing power of their residents. The study took into account a state's average income and the cost of housing, food and services.
The ten states with the lowest cost of living by purchasing power
Mississippi
Alabama
Arkansas
West Virginia
Kentucky
South Dakota
Oklahoma
Ohio
Missouri
Tennessee/Iowa (tied)
The ten states with the highest cost of living by purchasing power
Hawaii
New York
California
New Jersey
Maryland
Connecticut
Massachusetts
New Hampshire
Washington
Alaska
Despite these rankings, it is important to keep in mind that living costs for foreign nationals are affected by a complex financial ratio of inflation, availability of reasonable housing and goods, and currency exchange rates, all of which can have a significant impact on compensation.
Average Prices
Xpatulator, an online cost of living data portal, reports that prices in the US are about average compared to that of other countries. Prices for furniture and appliances are considered very low by comparison, and housing and recreational costs are also relatively low. The cost of clothing, groceries, personal care items and communication services, such as mobile service providers and internet subscriptions, are about average compared to other countries. However, prices for alcohol and tobacco, restaurants and hotels, and transportation are high, and the costs of health care and education are very high in comparison.
The Ten Least Expensive Cities to Live in America
Harlingen, Texas
McAllen, Texas
Kalamazoo, Michigan
Memphis, Tennessee
Knoxville, Tennessee
Conway, Arkansas
Wichita Falls, Texas
Joplin, Missouri
Sherman, Texas
Hattiesburg, Mississippi
Source: Council for Community and Economic Research
Wages in high-cost cities are often higher than those in less-urban areas, though sometimes not high enough to compensate for more expensive living conditions. If you are offered a job in a particular location in the United States, consider asking the human resources department of the hiring company for an estimate of the total cost of living in that community. But remember, even within US cities, actual living costs depend heavily on housing type and location, as well as the transportation options available to and from work.
Housing: Renting vs. Buying
The US offers a full range of housing options, from studio apartments to mansions. However, accommodations can be very expensive – especially in major metropolitan areas. The median home price in the US has climbed by 21% over the past three years, according to an analysis of data provided by online real estate company Zillow, and the median rent has climbed by 7.6%. Typically, housing prices are higher on the coasts and less expensive in the center of the country. To save money, look for housing outside major city centers.
There are many ways to find accommodations in the US. Those looking to rent will find many listings of short- and long-term rentals on the internet, and many cities publish free real estate listings of available rental properties and homes for sale. Popular real estate websites that offer thousands of listings of available properties include Zillow, Trulia and Realtor.com. Another option is to drive around neighborhoods and look for "For Sale" or "For Rent" signs.
The US offers a wide variety of accommodations for renters, including apartments or flats, condominiums, duplexes and single-family homes. One of the most affordable options for rental housing in the US is sharing an apartment or house.
The high cost of purchasing a home in many parts of the US has caused a surge in the number of renters. This is especially true in the country's largest and most expensive cities, where housing is at a premium and where there is a significant shortage of low to middle-income housing. More than 36% of households rent in the US – the highest number in 50 years. Apartment demand has jumped by 11% over the past year, and rents are up 3% to average 1,390 USD per month. Demand is greatest in the Dallas/Fort Worth, Chicago, Houston, New York City and Washington, DC, metro areas. Rental rates and affordability vary widely by region.
For expats planning to stay in the country for an extended period, buying a home is an option. However, the US is facing a shortage of affordable homes in many areas, and home prices are rising fast. However, mortgages are historically low. The median price of a home rose by 4.3% last year to reach an all-time high of 285,700 USD. It's relatively easy for foreign nationals to buy real estate in the US, although some homeowner or condominium associations have restrictions on foreign buyers. You do not need to be a US citizen to buy a home, but you do need to have at least an Individual Taxpayer Identification Number (ITIN). The website of the Internal Revenue Service (IRS) provides information on how to obtain an ITIN.
Working with an experienced real estate agent and an expert tax accountant or real estate lawyer to navigate the many steps involved in the purchase will ease the home-buying process. You can find licensed realtors via the National Association of Realtors website.
Transportation
The United States is definitely the land of the personal automobile. People moving from other countries are often surprised at the lack of public transportation. Nearly half of the population has no access to public transportation. Only about 5% of Americans commute regularly on public transport. Public transportation options vary greatly by region, but, in general, they are greatest in urban areas. The seven largest transit systems are in the Boston, Chicago, Los Angeles, New York, Philadelphia, New York and Washington, DC, metro areas.
Transportation costs are often Americans' second-highest expenditure after housing – especially if they own a car. The average household spends between 13% and 17% of its income on transportation. Vehicles are the predominant mode of travel to work, and to get around in the US. Moreover, more than three-quarters of US workers travel to work alone. In fact, many households have two or even three automobiles. The average one-way commute time for all modes of transportation in the US is 27 minutes, but commuting to work can take a lot longer in some areas.
Follow @goinglobal Tweet to @goinglobal
Information on the employment outlook for more countries can be found by
logging into your GoinGlobal account
, as long as your institution has a GoinGlobal subscription. Check with your career center to see if your school provides access to GoinGlobal.