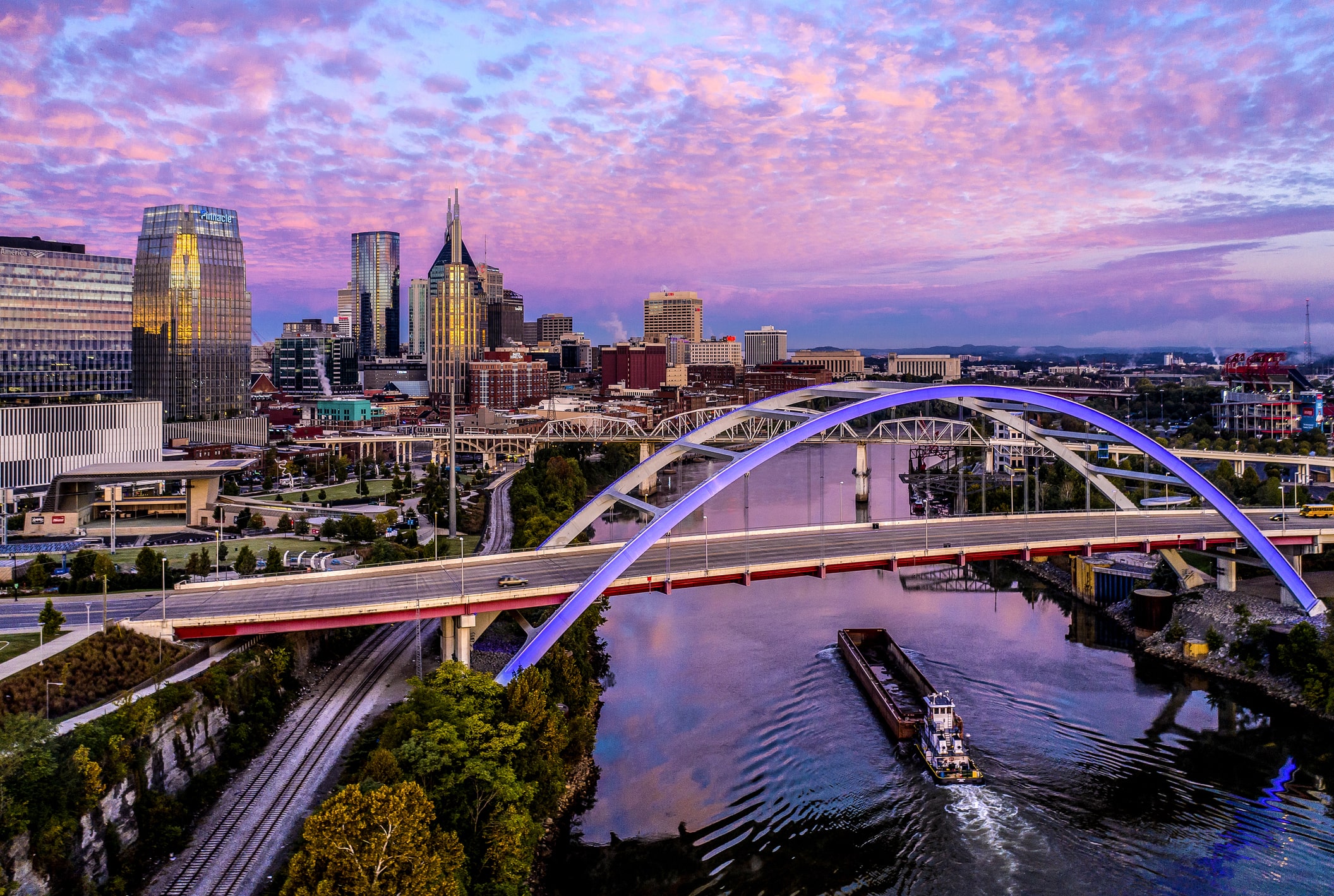 Tennessee's capital keeps growing and adding jobs across its diverse economy.
By Mary Anne Thompson, founder and president, GoinGlobal, Inc.
Nashville, Tennessee, remains one of the South's top cultural destinations. US News & World Report recently ranked it the 15th best city to live in out of the nation's top 125 metros, giving it high marks for job growth, affordability and quality of life. Other positives include the area's employment increase of 3.1% each year for the last five years and a low unemployment of 3.4%.
Nashville remains a major hub for the music and entertainment sector, but it is also now known for its prominent health care industry and high concentration of educational institutions. Information technology, manufacturing, business services, and trade, transportation and distribution also play important roles in the city's economy.
As this is Tennessee's state capital, government also has a strong presence here. The state government alone employs 26,795 workers in the area, making it the region's largest employer.
Nashville's job market looks strong for the next several months, according to the most recent Manpower Employment Outlook Survey. Hiring prospects over the next few months appear brightest in construction, durable and nondurable goods manufacturing, transportation and utilities, wholesale and retail trade, professional and business services, education and health services, leisure and hospitality, government, and other services. Hiring in financial activities is expected to decline, while hiring in the information sector is expected to remain unchanged.
Sectors slated to see above-average rates of employment growth through 2026:
Architecture and engineering
Business and financial operations
Computer and mathematical
Community and social services
Construction and extraction
Health care support
Health care practitioners and technical
Legal
Life, physical and social science
Management
Follow @goinglobal Tweet to @goinglobal
Information on the employment outlook for more countries can be found by
logging into your GoinGlobal account
, as long as your institution has a GoinGlobal subscription. Check with your career center to see if your school provides access to GoinGlobal.