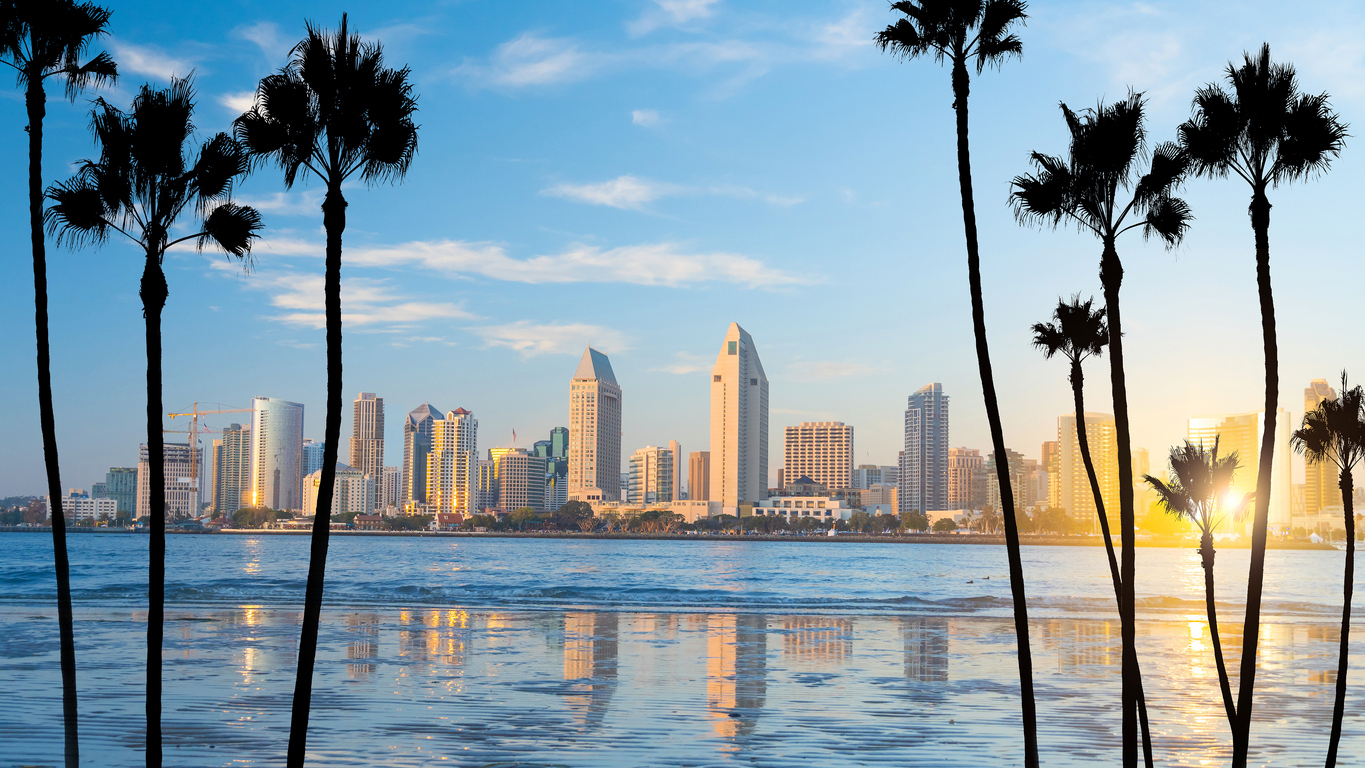 Many industries held on during the Covid-19 crisis and remain strong in California's "finest city" of San Diego.
By Mary Anne Thompson, founder, and president, GoinGlobal, Inc.
San Diego, California, nicknamed "America's Finest City," thanks to its temperate and sunny weather, is one of the fastest-growing cities in the nation. The current unemployment rate is 8.1%, down from 15% at the height of the pandemic lockdown, and the job market outlook is favorable in the short term, according to the most recent Manpower Employment Outlook Survey.
The survey found the best job prospects in construction, non-durable goods manufacturing, wholesale and retail trade, financial activities, professional and business services, education and health services, and leisure and hospitality. Employers are planning layoffs in government, durable goods manufacturing, transportation and utilities, information and other services.
Before Covid-19, workers in the region not only made more money than elsewhere in the nation, but their wages consistently increased. Last year, personal income in the area rose 2.8%, but it's still uncertain how the pandemic will affect incomes in the future.
Industry Trends
Aerospace
The region's aerospace industry employs nearly 30,000 workers in 966 firms, accounting for about 20% of the region's innovation employment. The industry brings together civilian and military initiatives and focuses on advanced manufacturing and emerging technologies.
Aerospace has benefitted from US military spending and a growing commercial market. The area's two naval bases and a marine base all rely on aerospace technologies and help to fuel the sector.
Additionally, the production of 'drones,' or UAV (unmanned aerial vehicles), is a growing local subsector. Two of the largest UAV manufacturers in the country include Northrop Grumman and General Atomics, both located in San Diego County.                    
Defense
Despite the Covid-19 pandemic, this industry is doing well, increasing employment by 1.7% in the last 12 months. Jobs directly supported by the sector include uniformed military, federal government and defense contractors. Indirectly, defense spending indirectly creates thousands of health care, engineering, construction, hospitality and tourism jobs in the region.
Local specialties include command and control systems, cybersecurity, and reconnaissance and surveillance systems. While some defense manufacturing has moved away, much of the R&D and design of new products still takes place here.
Engineering
In the face of the Covid-19 pandemic, engineering and architectural services jobs have fared well, with the sector growing by 1.2% last year. Currently, 25,000 workers are employed in this sector.
The engineering sector is strongly influenced by construction. More construction projects mean more engineers, so the year-over-year increase in the area's construction employment by 1.9% is a good sign.
Approximately 37,540 people work in engineering and architecture occupations, earning an average of 97,150 USD annually.
Health Care
Before the Covid-19 pandemic, the region's health care industry was thriving. During the recent recession, when overall employment in San Diego County fell by 6%, the health care sector grew by 14%, adding 12,000 new jobs. Part of the credit goes to the area's near-perfect weather, which is responsible for attracting a growing number of retirees who require a greater share of health care services.
Things have changed during the pandemic. Year-over-year, the health care sector lost 8,000 jobs, a decrease of 4.2%. The biggest losses came in nursing and residential care facilities where employment decreased nearly 11% from last year. In hospitals, employment has dropped 1.3%.
About 13% of jobs here are health services related. Overall, about 107,000 workers are employed in health care in San Diego County.
Biotech
The region, with its world-class research laboratories and institutions of higher learning, has become a major center for biotech/life sciences, fostering the growth of local start-ups, as well as attracting international corporations. It is the third-largest life sciences market in the country.
Locally, the industry specializes in medical devices and diagnostics, biopharmaceuticals, industrial biotechnology and biofuels, life sciences wholesale distribution, and research and lab services.
San Diego's biotech and life sciences sector has been going strong through the Covid-19 pandemic, thanks to the urgent need for vaccine development. Life science employment in San Diego County includes 27,100 employees at 953 firms.
Information and Communication Technology
San Diego ranks ninth in the nation for its concentration of tech jobs, which account for 9% of the local workforce. In the last decade, tech jobs increased by 26%, adding 28,000 new jobs to the region.
The sector has seen minimal job losses through the Covid-19 pandemic and, according to some experts, positioned well to weather these uncertain times. San Diego ranked 19th in CBRE's Tech Talent Scorecard last year, a report tracking the area's ability to attract and nurture talent.
Approximately 63,000 workers are employed in information and communications technology (ICT) professions here. Local ICT companies specialize in the areas of gaming and big data, security and mobile technologies. The industry also supports the area's clean-tech, biotech, defense and health care sectors.
Conclusion
San Diego has many flourishing job sectors that did not get greatly affected by the Covid-19 crisis. As the city emerges from the pandemic, forecasts show an increase in job opportunities in the near future in California's "finest city."
Access to GoinGlobal's resource database is provided through subscribing institutions. Contact your school's career center or library for access instructions. Login to your GoinGlobal account here.