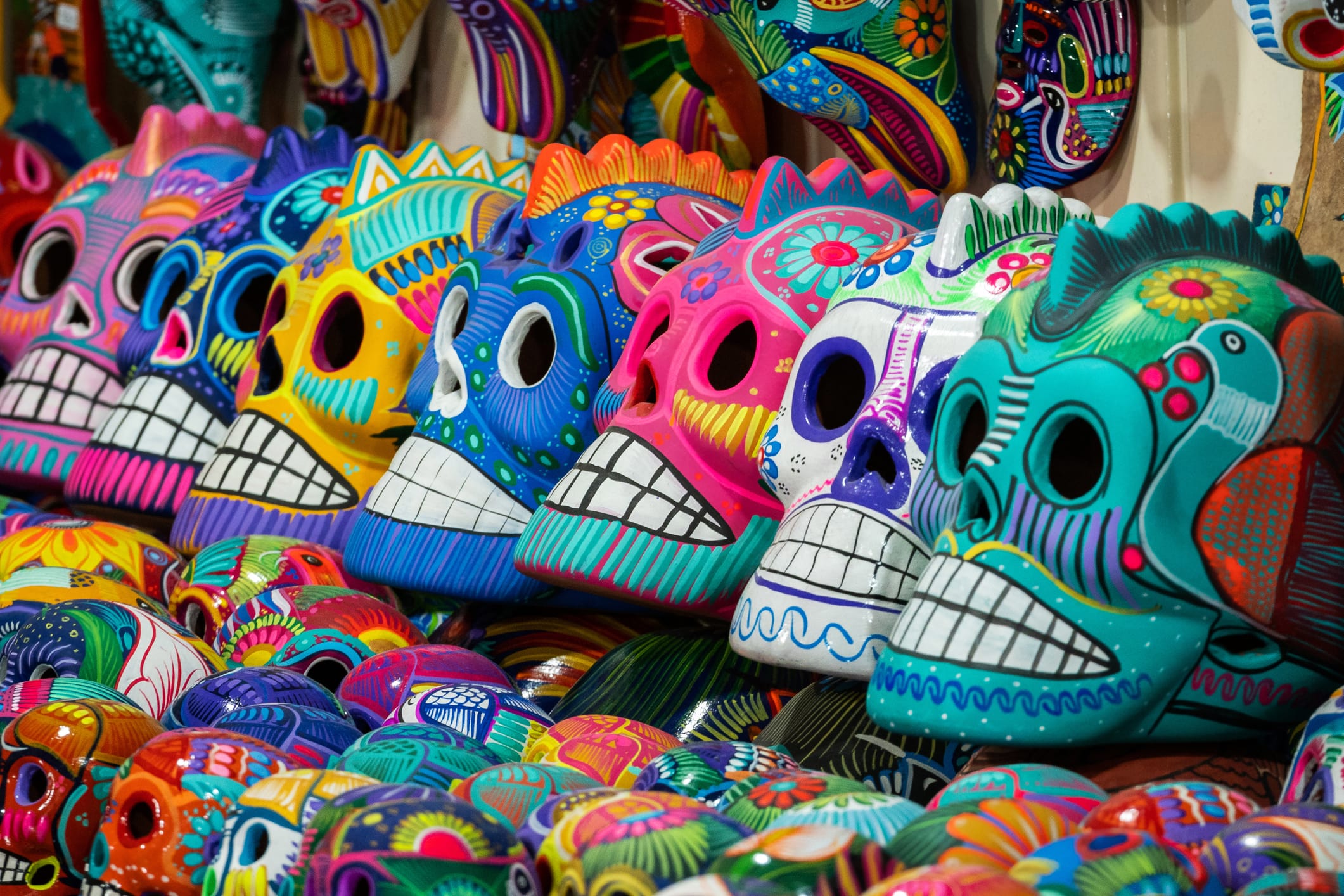 Mexico is a modern country with a diverse and rich culture. More than half of the population is characterized by its Amerindian-Spanish heritage, a convergence of European and ancient Mesoamerican cultures and traditions. Another 10% of Mexico's population is indigenous. Mexico ranks eighth in the world for the largest number of indigenous people; 75% are mainly concentrated in the Mexican states of Oaxaca, Chiapas, Veracruz, Estado de Mexico, Puebla, Guerrero and Hidalgo. This mix brings a wide range of cultural expressions and interactions throughout the country, differing from region to region. This diversity of expression impacts both business and everyday activities. Here are 10 helpful things to know before you visit or move to Mexico.
Mexico is a highly class-conscious society, and this perspective should be kept in mind both in social situations and in business dealings. Attending good schools, graduating from college, speaking several languages and being financially stable all affect the way a person is treated in society and in the job market in Mexico.
Nearly 90% of the population is Roman Catholic. This is a family-oriented culture that leans toward the traditional and conservative. It is not uncommon to learn that a business has been in a family for more than three generations, or that children over the age of 26 still live with their parents. Extended family provides a sense of stability and is considered important. 
In 2010, traditional Mexican food was declared an intangible cultural heritage of humanity by UNESCO. At the heart of Mexican cuisine are sauces known as mole (of which there are many varieties) and antojitos (roughly translating to 'whim' or 'a sudden craving'). Antojitos are similar to Spanish tapas, small dishes of foods that, when eaten together, comprise a whole meal. It is possible to eat these quickly and on the go. Common antojitos include tacos (meat, fish or vegetables wrapped in a tortilla), quesadillas (tortillas stuffed with cheese), enchiladas (filled tortillas covered with chili sauce) and tamales (wrapped and steamed masa dough with a filling, such as stewed meat, fish or vegetables).
When invited to a Mexican home for a meal, it is customary to bring a gift for the host or hostess. As a guest, you will be encouraged to try all of the cuisine, along with some phrases in Spanish, which usually will have everyone applauding your efforts. It is impolite to refuse an offered dish; you will be warned if it is very spicy or hot, but you still will be expected to try it. In some cases, the hosts will prepare milder or more neutral dishes when a guest is expected at a meal. Mexicans are proud of their cuisine and enjoy guests' reactions to the diverse flavors and ingredients.
Mexico's great geographic diversity permits a variety of recreational activities. Football (soccer), known as fútbol, is probably the most popular sport in Mexico, followed by wrestling, the famous lucha libre, baseball, bullfighting and boxing. Other activities include hiking, mountaineering and rock climbing, scuba diving, camping and even skiing in the mountains. Golf and tennis are quickly gaining in popularity. 
Mexico is a fluid-time society, meaning that time is viewed as flexible and that relationships take priority. It is therefore important to be adaptable. Deadlines often are considered target dates. Mexicans tend to change plans or improvise on the spur of the moment. Being punctual and formal is important to create a good first impression, but foreigners must learn that doing business here is not, generally speaking, as formal or strict in protocol as it is in many other countries. When invited to a party, it is acceptable to arrive two or more hours late. For dinner parties between friends, you should arrive 30 minutes late. For a business dinner, you should arrive at the scheduled time.
Mexicans typically are friendly and generous. When meeting clients of business partners, a gift, such as a bottle of tequila or a dinner invitation, will be extended. Personal life is important, and questions about spouses and children are routine. Inquiring about family is an excellent way to break the ice. Mexicans also will incorporate humor into many aspects of life; using humor is a good strategy when conducting business here. Sarcasm is not appreciated.
Spanish is the official language, but 6.2% of the population speaks one of 291 indigenous languages. The most important indigenous languages are Nahuatl and Maya. Mexicans may speak English to a foreigner unless requested to do otherwise. This is done to accommodate the foreigner's needs and make him or her feel more comfortable. Nevertheless, if you as a foreigner try to speak Spanish, the effort will be appreciated and will contribute to a more comfortable environment.
Mexicans have a keen fashion sense, usually based on European styles, and put care into their hygiene and appearance. Dress for most social and business situations is formal, regardless of the occasion. At the office, men wear stylish dark suits, white shirts, and unique and original ties. Shoes should be polished. Accessories such as watches, cuff links and tie clips are commonly worn. Women wear dark suits accented with jewelry and colorful accessories, and also wear well-done makeup. In the summer, it is acceptable for women to not wear stockings. Mexicans often use perfumes and colognes.
Mexican culture has been strongly influenced by a paternalist, macho mindset. In business settings as well as within the family, men tend to be protective of women. While this way of thinking is most pervasive in the more traditional towns and cities of Mexico, attitudes in the larger, more cosmopolitan cities, like Monterrey, Guadalajara and Mexico City, are more in line with attitudes of other modern cities.
Follow @goinglobal Tweet to @goinglobal
Information on the employment outlook for more countries can be found by
logging into your GoinGlobal account
, as long as your institution has a GoinGlobal subscription. Check with your career center to see if your school provides access to GoinGlobal.