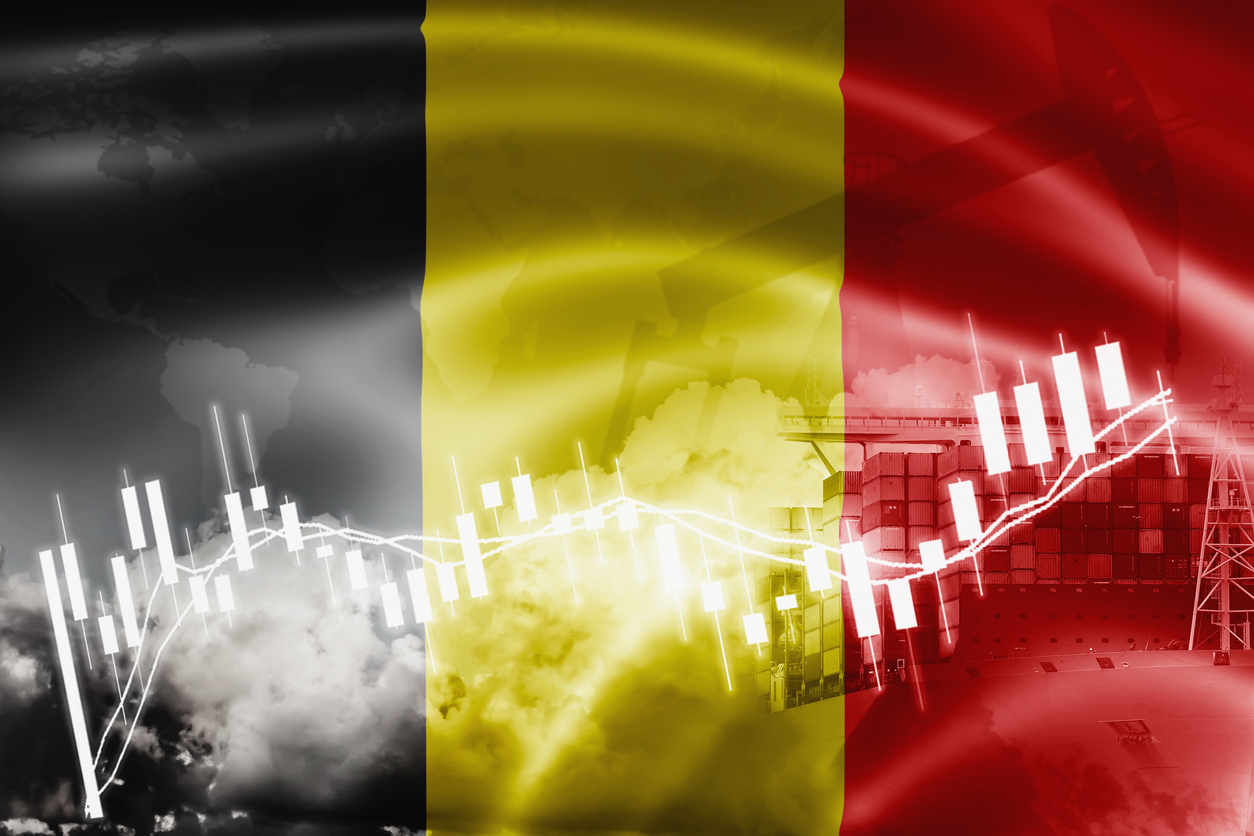 Belgium has been one of the European countries particularly hard hit by COVID-19. Its economy contracted by 8.4% last year as a result of the pandemic. Full recovery is not expected for another two years. However, the country has managed to control the spread of the virus more effectively than many other European countries and avoided a hard lockdown. With vaccination plans moving forward, the Belgian economy is projected to grow by 4% this year, and by another 3.5% the following. Consumer and business confidence is improving and construction and manufacturing companies, key contributors to the national economy, remained open during the second wave of the virus in the summer.
Only a third of employers expect a return to pre-pandemic hiring levels within the next 12 months, according to ManpowerGroup. Nevertheless, the total number of vacancies increased by 8.6% over the previous quarter according to the latest statistics, and hiring activity is expected to be positive across seven out of eight industry sectors. The best hiring outlooks are in public services, health, education, and social services, and transport and logistics; the worst in the restaurant and hotels sector. Since the onset of COVID-19, the vacancy rate for temporary positions has been much higher than for permanent ones.
As more employers adopt teleworking models, their recruitment practices are expanding geographically. A recent survey by Robert Half found, since the onset of COVID-19, 86% of employers are more inclined to recruit outside of their labor markets and have the new hires work remotely.
The average unemployment rate last year was nearly 6%. This year, it is predicted to climb to 7% and drop back to just over 6% next year. Regionally, the labor market is quite fragmented. For example, Flanders' unemployment rate is much lower than that of the Brussels-Capital Region. According to ManpowerGroup, the Wallonia region expects a stronger hiring pace (+8%) than Flanders (+2%) and the Brussels-Capital Region (+5%). In addition, Flanders accounts for 65% of all job vacancies nationally, followed by Wallonia with 21% and Brussels with 14%.
Areas of Job Promise
The European Commission predicts the fastest-growing sector over the next decade will be business services – especially in the fields of market research, computer programming and information services, real estate, and legal accounting and consulting.
Professional occupations will account for a quarter of all job openings over the next ten years. Most vacancies will be for business and administration associate professionals, health care workers, teachers, scientists, engineers, and legal professionals.
Skills in Demand
Statbel, the Belgian statistical office, reports the greatest number of occupational vacancies is currently in the ICT and manufacturing industries. Professional recruitment firm Robert Half predicts Belgian companies looking to recoup losses from the pandemic-caused recession will be actively recruiting professionals in cost-optimization, digitalization, and process improvement, especially in the fields of human resources, supply chain, and finance.
As Belgium is a multilingual country, being at least conversant in one of the national languages (Dutch, French, and German) is important. Popular jobs for new graduates in Belgium can be found in pharmaceuticals, engineering, food and beverage processing, and transportation equipment manufacturing.
To navigate the economic uncertainties caused by the global health crisis, businesses need workers who can quickly adapt to evolving situations in the workplace, can learn new skills quickly, are flexible, and are creative problem-solvers. As many companies have switched to teleworking models for both interviewing and day-to-day business, job candidates must also be comfortable with new communication technologies.
Companies Hiring
Belgium's largest employers include the following:
Largest employers:
Bpost (mail delivery)
BNP Paribas Fortis (international banking)
HR Rail (staffing services)
Colruyt Group (supermarket retailing)
Proximus (telecommunications)
The Delhaize Group (food retailer)
Carrefour Belgium (supermarket retailing)
Randstad (Dutch multinational human resource consulting firm)
ING Belgium (international banking)
KBC Bank (international banking/insurance)
Source: European Commission
Steel giant Arcelor Mittal is based mainly in Wallonia and car manufacturer Volvo has its base in Flanders. Some other major manufacturing companies in the country are Anheuser-Busch InBev (brewing), UCB pharmaceuticals and multinational materials technology firm Umicore.
For a list of Belgium's biggest employers, please visit this guide's Top Companies section.
Salaries
General Salary Trends
Employees have higher earnings than the Organisation for Economic Co-operation and Development (OECD) member country average.
The average gross monthly salary for a full-time worker is 3,627 EUR.
Surgeons and doctors earn the highest monthly salaries, above 21,000 EUR.
The lowest salaries are paid to professionals in the hospitality sector.
Women earn 4.2% less than men, which is much below the OECD average of 12.9%.
Hourly wage growth in the private sector is expected to increase by only 1% this year and 2% next year.
Belgium does not have a legally mandated minimum wage; rather, these are established by collective agreements, and usually updated each year. If the minimum wage is not set, then the national minimum wage applies. This year, minimum salaries will increase by between 1.23% – 1.94% across the country, depending on region and occupation.
As of the beginning of this year, new minimum wage rules require employers of foreign nationals to increase their employees' minimum salaries to comply with the new levels, which are listed in the table below.
Permit Type

New Threshold

(Annual Gross Salary)

Old Threshold

(Annual Gross Salary)

Brussels Region

Highly skilled Permit Applicants

43,395 EUR

42,869 EUR

Executives

72,399 EUR

71,521 EUR

EU Blue Card; EU ICT Managers

56,111 EUR

55,431 EUR

EU ICT Specialists

44,889 EUR

44,344 EUR

EU ICT Trainees

28,056 EUR

27,715 EUR

Flanders Region

Highly Skilled Employees; EU ICT Specialists and Trainees

43,524 EUR

42,696 EUR

Executives; EU ICT Managers

69,638 EUR

68,314 EUR

EU Blue Card

52,229 EUR

51,235 EUR

Locally hired highly skilled staff under 30 years old

34,819.20 EUR

34,156.80 EUR

Wallonia Region

Highly Skilled Workers

43,395 EUR

42,869 EUR

Executives

72,399 EUR

71,521 EUR

EU Blue Card Applicants

56,111 EUR

55,431 EUR
Source: Deloitte
See the Federal Public Service website (Dutch, French) for information on minimum wages by sector.
Access to GoinGlobal's resource database is provided through subscribing institutions. Contact your school's career center or library for access instructions. Login to your GoinGlobal account here.