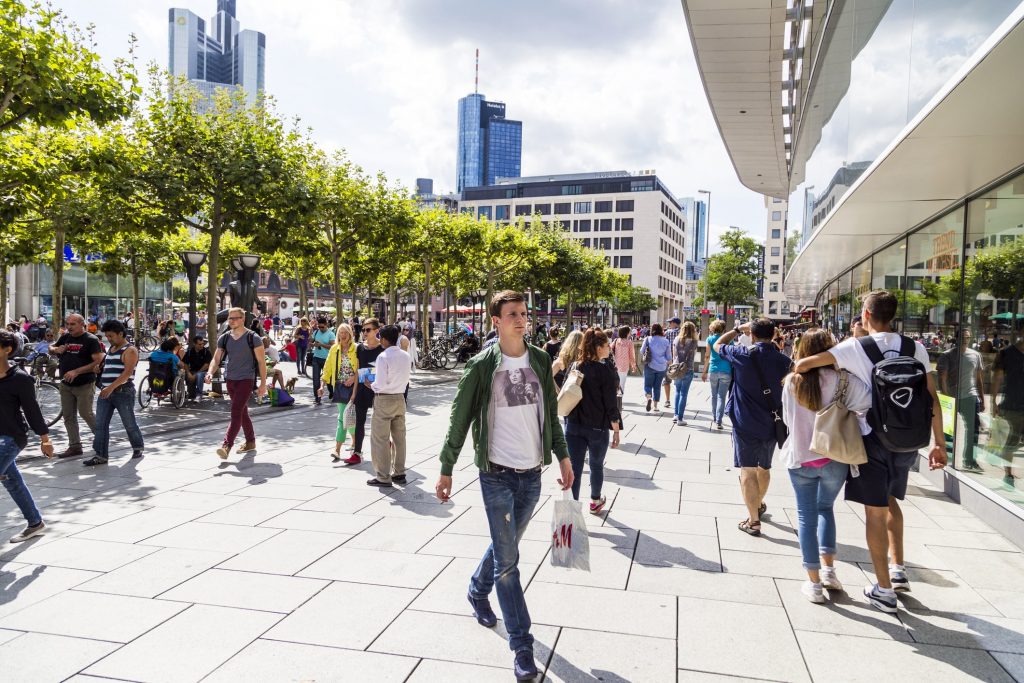 The second-most populous country in the EU, Germany is also Europe's largest and strongest economy; it is also the fifth-largest economy in the world. Generally speaking, the country's success can be attributed to its strong and diverse manufacturing sector and a highly skilled labor force. The automotive, engineering, energy and financial services industries drive the economy. Major local companies include Volkswagen, Daimler, Allianz, BMW, Siemens and Bosch, and about 80,000 foreign-owned companies also operate in the country, employing almost 3.7 million people.
About 51% of Germany's workers are skilled workers trained in a dual-education system known as VET (Vocational Education and Training), which has roots in medieval craft guilds. It combines classroom instruction with on-the-job training. VET schools partner with around 430,000 companies, and nearly 80% of large companies hire apprentices.
Due to an acute shortage of skilled talents, German labor policy is now encouraging skilled labor immigration. Recent changes to regulations regarding residency rights, employment permits, recognition of foreign qualifications and pathways for skilled worker immigration from outside the EU have made it easier for foreign workers to immigrate to Germany. For detailed information on how to enter the German labor market, see the Federal Ministry of Education and Research's page on working in the country (English, German, many other languages).
Foreign degrees/qualifications must be recognized by the local authorities. To find out which professions need official recognition, visit Recognition in Germany from the Federal Ministry of Education and Research (available in many languages).
Short Term Employment Outlook
According to ManpowerGroup, for the first time in two years, hiring intentions are slowing down, with only 35% of large employers expecting to hire new employees in the third quarter of this year. This comes as a consequence of China-US trade tensions and a less-than-bright economic outlook. As a result, hiring managers seem to be more cautious than last year. However, hiring is still expected in every sector of the economy, with large companies always in need of skilled workers.
Unlike some Organisation for Economic Co-operation and Development (OECD) countries, Germany offers good conditions for young workers under 29. Unemployment percentages for this group have fallen from 13% in the mid-2000s to 9% this year.
Mid-senior professionals are especially sought after, as small and medium-sized companies are going through a period of transformation and need talent able to lead the change and turn it into growth.
The GDP growth forecast for this year is 0.5%, but it's expected to grow to 1.5% next year, thanks to increased private consumption and an expected recovery in foreign trade. If this is the case, companies are forecast to continue hiring, especially in Frankfurt where, thanks to Brexit, the hiring activity could increase significantly.
Medium / Long Term Employment Outlook
Nationally, the labor market is expected to lose six million workers over the next 15 years due to an aging population. It remains to be seen whether the integration of refugees will limit the effects and address long-standing labor shortages. Generally, the German business community views refugees as an opportunity for companies to continue to grow and prosper, especially in light of the chronic skilled worker shortage and a shrinking native population.
In the meantime, due to Brexit, many banks are moving their operations and staff from London to Frankfurt. In the medium term, as many as 8,000 more jobs are expected to be created in the city's financial sector.
Areas of Job Promise
Financial services, manufacturing, digital marketing, engineering, ITC, health care, electricity, gas, and water sectors are some main areas of growth.
Top ten most sought-after jobs
Software developers and programmers
Electronics engineers, electricians
Health care workers, nurses
IT consultants, IT analysts
Economists, business administrators
Account managers, client consultants
Production assistants
Sales representatives, sales assistants
Sales managers, product managers
Architects, structural engineers
Talent Shortages
Currently, there is a shortage of information technology, accounting and finance talents, legal professionals, consultants, and financial services candidates. These shortages have pushed companies to increase salaries in these sectors.
All over Germany, highly skilled candidates continue to be sought.
The health care system is also experiencing a shortage of qualified medical staff.
STEM (science, technology, engineering, and mathematics) professions
Industry 4.0, the 'fourth industrial revolution,' refers to the digitization of industry. Innovations are appearing everywhere, from the automotive sector to renewable energies. Industry 4.0 will have the strongest impact on the IT and manufacturing industries, and finding qualified professionals will be difficult in the future.
Currently, there is a shortage of:
Civil engineers
Mechatronics and automation professionals
Plumbing, sanitation, heating and air-conditioning professionals
Train drivers
Energy engineers
Monitoring, maintenance, transport infrastructure professionals
Surveying and cartography experts
System and IT security engineers
IT developers
Automotive, aerospace and naval engineers
IT professionals
Health care
The health care system is going through a shortage of qualified medical staff, in particular, nurses. Currently, about one million workers are employed in the nursing industry. By 2060, however, Germany is expected to need about three million nurses. Due to an aging population, the number of people who will need care in the future is expected to rise and reach four million by 2030 and 5.3 million by 2050.
The government is trying to tackle the sector's crisis by making working in the health care industry more attractive to employees. This means increasing salaries (which are low in the sector), making workloads lighter and employing more trainees. At the same time, to meet the talent shortages, the government is looking at hiring more foreign workers.
Energy Transition (Energiewende)
Together with France, Germany is one of the major energy markets in Europe.
Recently, the sector has undergone a major reconstruction, referred to as the Energiewende (Energy Transition). Immediately after the March 2011 Fukushima nuclear disaster in Japan, Germany shut down eight of its 17 nuclear reactors and will close the remainder by 2022, replacing them with renewable energy sources.
The country also aims at closing all its coal plants by 2038. Last year, it generated 39% of energy from renewable sources, an increase of 2.4% since the year before. The country's goal is to reach 65% by 2030. Among the renewable sources, wind is the one producing more energy, followed by biomass, biogas and solar. For more information, see Clean-Tech/Renewable Energy.
Follow @goinglobal
Tweet to @goinglobal
Information on the employment outlook for more countries can be found by
logging into your GoinGlobal account
, as long as your institution has a GoinGlobal subscription. Check with your career center to see if your school provides access to GoinGlobal.