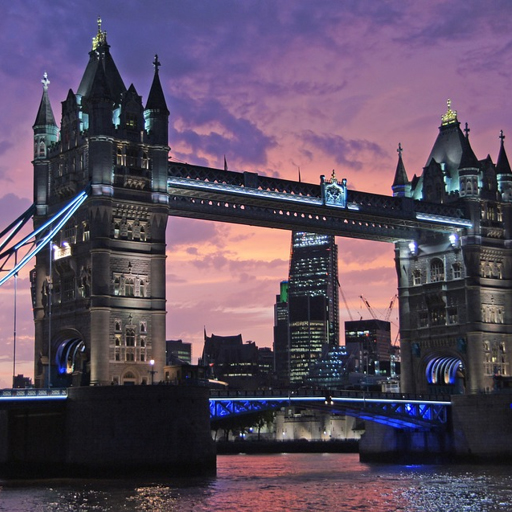 When living or working in the UK, it is important to understand that tradition plays a role in social and corporate worlds. When interacting with the British, keep in mind that the United Kingdom consists of four countries: England, Wales, Scotland and Northern Ireland. People in each country have a strong sense of identity and national pride. Do not refer to a Welsh, Scottish or Northern Irish person as English, and vice versa. The name 'Great Britain' technically refers to the island and not the political entity, and 'British' is an umbrella term that describes an inhabitant of the British Isles. Knowledge of the local cuisine, recreation preferences, communication styles, and general etiquette can be helpful when navigating the U.K.
Cuisine
British cuisine has been influenced by hundreds of years of history and the cuisines of its former colonies, resulting in a varied and dynamic food culture. Traditional cooking is hearty and simple, exemplified by the national dishes of fish and chips (deep-fried battered fish with fried potatoes) and roast dinners typically consisting of either roasted beef, lamb, pork or chicken with roasted potatoes, vegetables and gravy. Different regions have their own traditional dishes as well, e.g., haggis in Scotland, a savory spiced pudding made from lamb, onions, oatmeal, and suet.
Recreation
Many sports originated in or were made popular by the UK, including golf, cricket, football (soccer), tennis and rugby. Cricket and football are the national sports, although the latter is by far the most popular. Other favorite activities include netball, basketball, polo, rowing, sailing, windsurfing, hiking and darts.
Communication Styles and General Etiquette
The British have an interesting mix of communication styles: humility, understatement, sarcasm, and self-deprecation are traditional traits. Apologize profusely, be subtle about your achievements and make fun of your own failings. Sarcasm is often used as a form of affection, so don't take offense if someone starts to tease you. In general, the British prefer understatement in their communications and may use qualifiers, such as 'perhaps' and 'possibly.' They do not want to appear too forward or aggressive.
Humor is common and often includes a strong element of irony or sarcasm. On the whole, British humor is witty and self-deprecating, and can sometimes be a defense mechanism.
British people like their personal space; it is best to avoid physical contact and maintain a reasonably wide distance during conversation.
The handshake is the most common form of greeting. British people also take an understated approach to relationships until they are well established. This can give an appearance of reserve that is not necessarily the case once they get to know you.
Conversation often begins with small talk, and while it may be a cliché, it remains true that the weather is always a good topic because it can be so varied day to day. Other safe topics include sports (especially football), films and television, current affairs and food. The British are more likely to engage in conversation if it is accompanied by wit. Avoid contentious current affairs topics, such as politics, race issues, religion, and the monarchy. Personal questions about one's background, job and religion are also out of place. Maintaining cultural sensitivity in humor is more crucial than it used to be.

Tips for Acting like a Local
At a pub, it is customary to take turns buying a round of drinks for your group; this will be reciprocated before the bell rings for 'last orders.'
The most common British beer is known as 'bitter.' 'Lager' is the British term for lighter, often imported, beers. Wine also has become increasingly popular.
Tip staff at pubs if table service is provided for a meal (usually around 10%) unless the bill states that tip is included.
In chain restaurants, a service charge is usually included in your total bill. Although appreciated, it is not mandatory to tip your server on top of this, and some smaller cafés and businesses will display tip jars for spare change and donations.
If invited to someone's home, bring a small gift for the host. Safe bets include chocolate, wine, and flowers. The host is not obligated to open or use the gift that evening. If you are staying overnight with the host, it is a nice gesture to give something unique from your home country. Whatever the occasion, it is a polite offer to help with an odd job (i.e. washing the dishes if you have shared a meal) and to make up the bed you have slept in.
In England, if invited to a dinner party, it is expected that guests may arrive up to 10 or 15 minutes after the stated start time. It is best to arrive on time in Scotland and Wales.
Queue (wait in line) when required. It is not acceptable to jump the line.
Shake hands with everyone present when meeting a group of people, and again when parting.
If invited to watch a match of cricket or a regatta, dress formally.
Staring is considered rude.
On the London subway (or Tube, as it is known), wait for the other passengers to exit the train before entering, and stand to the right on escalators to let others pass.
Follow @goinglobal
Tweet to @goinglobal
Information on employment outlook for more countries can be found by logging into your GoinGlobal account!
Don't have an account? Sign up for a free online demo to learn how you can utilize GoinGlobal's employment resources.