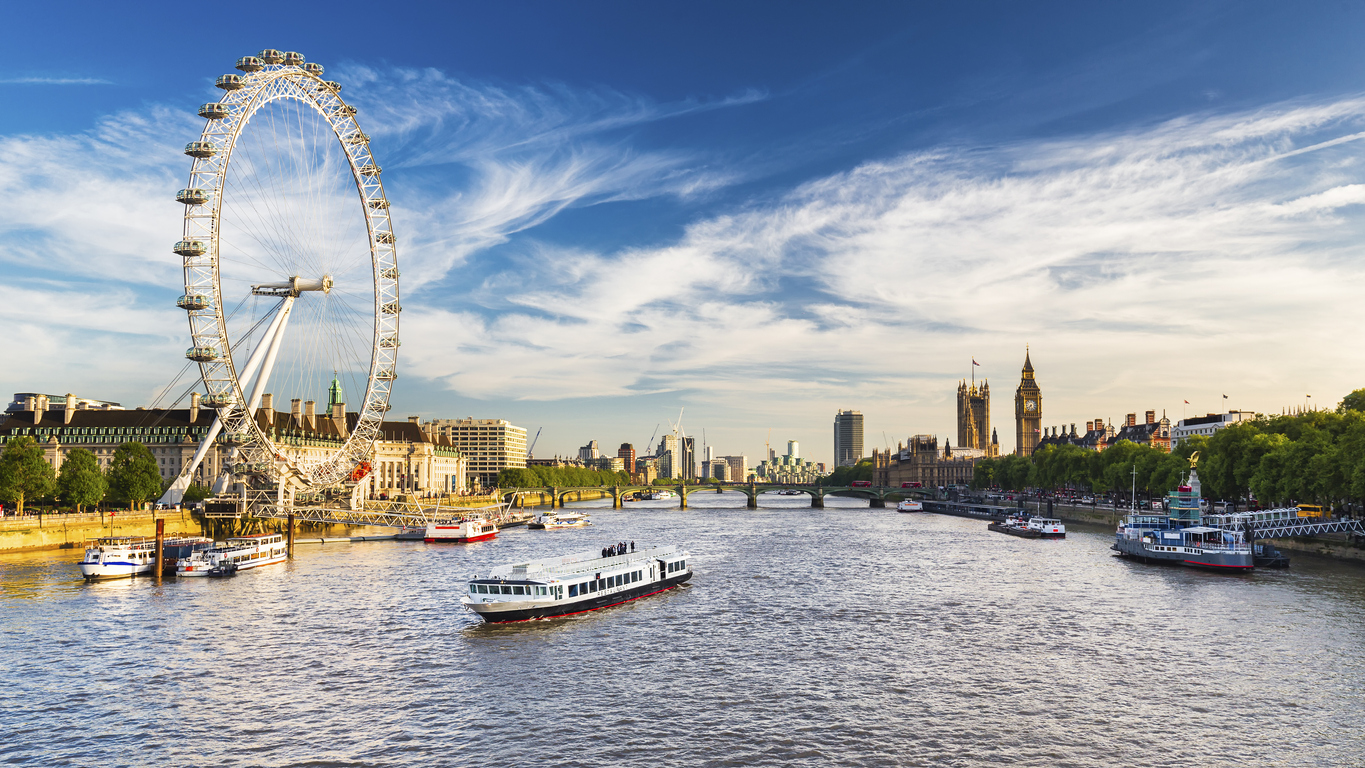 Brexit and COVID-19 have affected the cost of living in the UK, from housing to transportation to medical care.
The United Kingdom is suffering from a cost-of-living crisis initiated by Brexit and compounded by COVID-19. National health care contributions and taxes are increasing, housing and transportation prices are soaring, mortgage rates are climbing, and wages are stagnating. Inflation is at a ten-year high and is expected to reach 5% in the next several months.
Costs have risen the most for housing and household services – in particular for electricity, gas and other fuels, which saw a 50% rise in prices over the past six months. Transportation has been affected as gasoline prices have climbed by 20% over the past year and used car prices have expanded by 27% over the past six months.
With so much price fluctuation happening, it is important to understand the short and long-term economic outlooks both locals and expats can expect, especially when it comes to housing, transportation and medical care. If you are considering a move to the United Kingdom, it is best to be armed with as much information as possible before making a decision.
Housing
Housing is expensive in the UK – especially in London – and accounts for the largest share of residents' income.
Although rents dipped at the initial onset of the pandemic, they are now climbing as people begin to move back into cities. Many city centers are seeing record, double-digit growth in rental prices; rents in Bristol, Glasgow and Nottingham are now 10% higher than pre-pandemic levels.
Total rent demand is up by 40% from the same time two years ago, and competition for flats has become fierce as inventories fall. However, not all demand is centered on cities. Since the onset of COVID-19, more people are moving to the suburbs, and inventories are now lower outside of city centers.
On average, UK residents pay 1,058 GBP per month in rent – up 8.6% from the same time last year. When London is excluded from the data, the national average monthly rent drops down to 889 GBP.
The highest rents in London are in the areas of Kensington and Chelsea (3,148 GBP per month), Westminster (2,879 GBP) and Camden (2,056 GBP). The average rent in the City of London is 1,895 GBP – still down nearly 23% from pre-pandemic levels. Other areas in the London metro area are much cheaper.
Sharing a flat can save a lot of money and is common practice. Flatsharing with another individual can drop individual rents by as much as a third. This practice is so common in the British capital, particularly among students and young professionals, that it is not strange to be interviewed by the existing housemates (commonly known as 'flat mates') when a room becomes available.
Transportation
Although the public transportation network in London and the UK is comprehensive, it is also expensive. London's ticket prices are among the priciest in the world.
And then, there is the commute. Pre-pandemic, the average for the UK was 59 minutes, while the average London commute was 1 hour and 19 minutes. Hybrid work schedules and workers choosing to walk or bike to work instead of riding overcrowded trains and subways have eased things a bit for now. Northern cities are more affordable, and professionals tend to live closer to their workplaces than those in the South.
In London, an electronic smartcard ticket called an Oyster card can be the fastest and most cost-effective way to travel on the bus, the underground (famously known as the 'Tube'), Docklands Light Railway (DLR), new Transport for London (TfL) Rail and London's Overground train network, trams, Thames Clippers (river bus), Emirates Air Line cable cars across the Thames and most National Rail services. 
It is neither recommended nor necessary to drive in London. Congestion is a problem, especially around the city center, and parking spaces are limited. Many cities run 'Park and Ride' schemes to discourage drivers from driving into the city center. 'Park and Ride' involves a combination of a car park on the outskirts of town and the public transport system, often a bus, to take passengers from the car park directly into the city. The website parkandride.net provides an online directory of all park-and-ride sites in the UK.
Medical Care/Health Insurance
Great Britain currently has a National Health Service (NHS) that all British citizens and legal, employed residents, their spouses or civil partners, and children are entitled to use. Technically, England, Scotland and Wales have separate public health bodies – all called NHS.
If you are not a citizen of the European Economic Area (EEA) or Switzerland and are coming to the UK for a temporary stay of more than six months, you may be required to pay an immigration health surcharge at the time of your visa application.
Anyone who lives and works in England can register with a GP (general practitioner) practice and receive free primary care. Some hospital services, such as treatment for infectious diseases or injuries, are free for residents.
Although the NHS can meet most health needs, some residents opt to purchase private health insurance. The main benefits of private health insurance in the UK are avoiding long waits for treatment, and gaining access to a private hospital, clinic or specialist. However, private health insurance can be expensive.
By Mary Anne Thompson, founder and president, Goinglobal, Inc.
Access to GoinGlobal's resource database is provided through subscribing institutions. Contact your school's career center or library for access instructions. Login to your GoinGlobal account here.
Follow @goinglobalTweet to @goinglobal