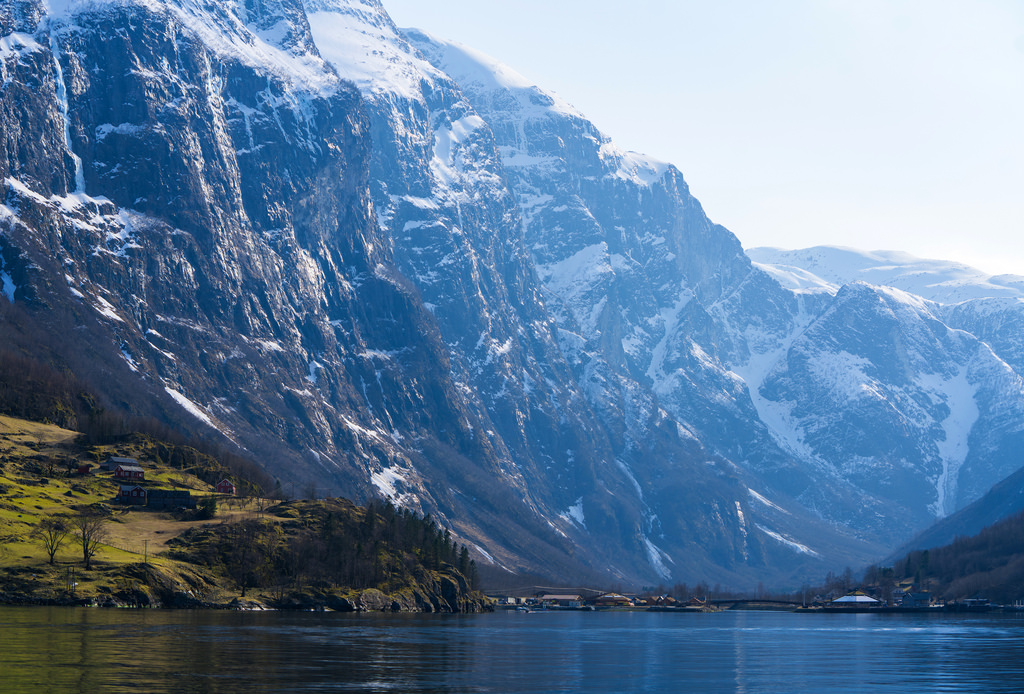 Areas of job promise grow across many sectors in resource rich Norway.
By Mary Anne Thompson, Founder and President, GoinGlobal, Inc.
Norway's economy is recovering from the initial effects of the pandemic, however, the timeline for this recovery remains uncertain in the face of successive waves of the virus and the effects of possible new mutations.
The labor market has more than 100,000 job vacancies, over 40,000 more than the previous year. The highest number of vacancies are in administrative and support services activities, construction, residential care, accommodation and food services and ICT.
Occupations most in demand are in information and communications technology. The industry sectors most looking to hire over the next year are ICT, real estate and business services, mining, machinery manufacturing, construction and accommodation and food services.
Areas of Job Promise
Green Energy/Cleantech
Norway is a world leader in clean technology development and renewable energy. Its aim is to be carbon neutral by 2050. The great majority of its energy is generated by hydropower, but other renewable sources, such as offshore wind and solar power, are gaining ground. The state-run Statkraft (hydropower and wind), engineering firm Aker Solutions, and Scatec Solar are key industry players. Investments in hydrogen and battery lants are also expected over the next several years and several wind farms are near completion.
Wind Power
Fueled by expertise from its offshore oil and maritime industries, Norway has been boosting its offshore wind capacity to supply the energy for its oil and gas operations. Two new projects are planned for the North Sea. The government has dedicated 120 million NOK to wind power research and development center NorthWind, dedicated to advancing new wind technologies in the sector, promoting new projects and creating new jobs. The center is a collaboration between research institute SINTEF (The Foundation for Scientific and Industrial Research at the Norwegian Institute of Technology), with partners NTNU (Norwegian University of Science and Technology), NINA (The Norwegian Institute for Nature Research), NGI (Norwegian Geotechnical Institute) and UiO (University of Oslo).
Solar Power
Solar power capacity increased by approximately 40% last year. An emerging trend is the development of floating solar panels, which could be used to power Norway's aging hydropower facilities. In keeping with this trend, international solar power provider Scatec Solar recently acquired Oslo-based hydropower developer SN Fund, and Statkraft increased its solar capacity by acquiring Solarcentury, a formerly UK-based solar developer for European markets.
In addition, the country is increasing investments in hydrogen and green battery projects. These include an initiative by Energy firm Statkraft and its subsidiary Skagerak Energi to develop hydrogen-powered maritime transportation, and the opening of several new 'green' lithium-ion battery factories to support the country's increasing use of electric vehicles. Norway is Europe's leading market for electric vehicles (EVs), which accounted for over 60% of new cars sold last year.
Biotech/Life Sciences
Norway is looking to boost its biotech/life sciences cluster and is investing in R&D and in companies. Industry giants such as Novartis, Pfizer, MSD and GSK (GlaxoSmithKline) already have operations there. Pharmaceutical manufacturing in particular is expected to see an uptick in business investments in the coming months.
Other research focuses include industrial biotechnology, sustainable food production, marine biotechnology and digital health care. Prominent biotech clusters are Bergen's Marineholmen research park, Tromsø's BioTech North and Hamar's Heidner Biotek. The Oslo Science Park, located near the University of Oslo campus and Oslo University Hospital, is a hub for businesses, researchers and start-ups in the fields of biotechnology, health and medical technology, energy and the environment, and ICT. It is home to industry group Norway Health Tech, health incubator Aleap and biotech incubator ShareLab. According to Norway's Labor and Welfare Service, there is a shortage of biotechnologists and bioengineers.
Talent Shortages
A labor shortage of 46,000 workers exists in Norway – about 13,450 fewer than last year. A survey found that 17% of employers have difficulty finding skilled workers. About 14% of these cite a lack of qualified applicants for their open positions.
Industries/Occupations Experiencing the Worst Labor Shortfalls
Health Care/Nursing
Construction
Manufacturing
Engineering
IT
Access to GoinGlobal's resource database is provided through subscribing institutions. Contact your school's career center or library for access instructions. Login to your GoinGlobal account here.
Follow @goinglobalTweet to @goinglobal