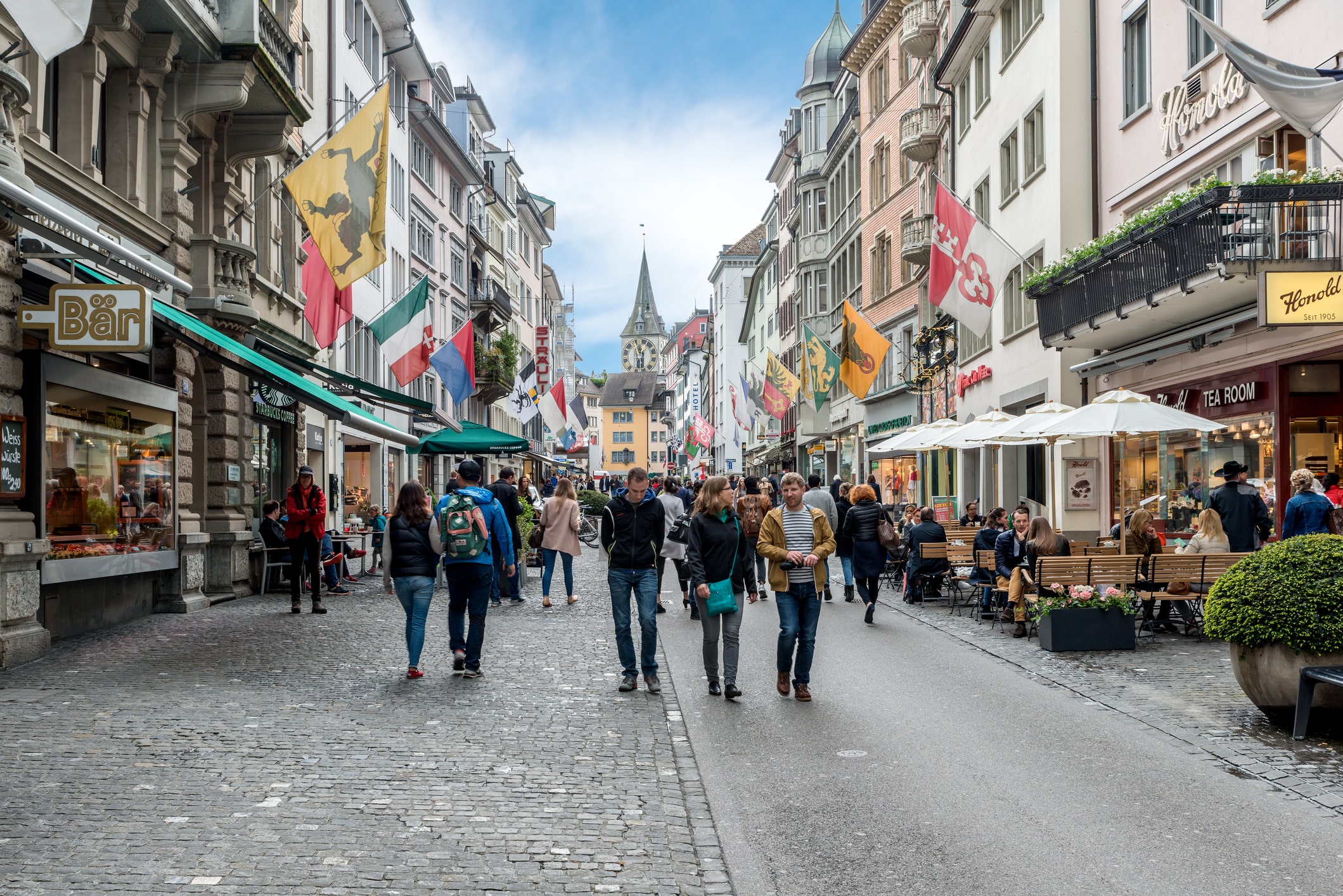 Zurich is the largest city in Switzerland, and the capital of the canton of Zurich. While other Swiss cantons (Lake Geneva and Espace Mittelland) are more populated, the metropolitan area of Zurich ranks first in terms of economic significance.  
A global financial center, Zurich is the economic heart of the country. It generates almost one-fifth of the national income, wealth and jobs. It is the 11th most competitive financial hub in the world and the second in Europe (after London), according to the Global Financial Centers Index. Many Swiss and foreign banks have their headquarters here. Many international companies, as well as research and development centers, are located in the Greater Zurich area. The city is also home to the Swiss Stock Exchange, the fourth-most prominent in the world.
The Zurich region's strong network of private partners, science parks, research centers and universities has created a lively collaboration and networking culture, with many formal and informal meetings regularly taking place here. Zurich has been voted into second place in the global Smart City Index, thanks to its unique pool of human capital, economic potential and dynamic business environment.
Though it is possible for a foreign national to find work in Zurich, it is important to understand a bit of Swiss history. Since February 2014, the "Against Mass Immigration" initiative has been a recurrent and relevant topic for European jobseekers who wish to work in Switzerland. This initiative, launched by the national conservative Swiss People's Party and supported by 50.3% of voters, defended the implementation of a nationality quota-based immigration system. However, after years of critical debates around this measure (considered incompatible with the EU-Swiss fundamental accords on the free movement of people and the union's internal market), the Swiss government passed the Federal Act on Foreign Nationals amendment in 2016, which avoids using quotas for EU professionals but benefits national workers. According to the new law, before offering jobs to foreigners, Swiss employers are required to report their vacancies to the public employment centers, particularly for those professions in which unemployment exceeds a certain threshold. More information on Swiss immigration policies can be found on the website of the State Secretariat for Migration (SEM) (English, Italian, French, German).  
Hot Jobs
The canton presents a very diversified economy, with a variety of business sectors. The following sectors create the most job opportunities in the region:
Accounting and financial services (main sector in the city)
Commerce, business management and logistics
Information and communications technology (ICT)
Life sciences (chemicals, pharmaceuticals, biotech and medical technology)
Health care
Mechanical, electrical engineering and metals
Education services
Tourism
Creative and media
Top Companies
Eight of Zurich's top global firms are included in the Fortune Global 500 company rankings. Most of them have registered employment growth over the past 12 months:
Zurich Insurance Group (insurance) – increased staffing levels
UBS Group (banking) – increased staffing levels
ABB (industrial machinery) – increased staffing levels
Swiss Re (insurance) – increased staffing levels
Credit Suisse Group (banking)
Chubb (insurance) – increased staffing levels
Migros Group (food and drug stores) – increased staffing levels
Adecco Group (business services)
Areas of Job Promise
Zurich is a center for knowledge-intensive services and research with a highly skilled workforce, focusing on finance, ICT and life sciences. Opportunities are available for highly skilled workers.
The most promising job sectors, according to the European Commission, are:
Trust, finance and fiscal services, including tax auditors and tax consultants
 Engineering services
 ICT activities
The roles most in demand in the metropolitan area, according to Robert Half, are:
Bookkeepers with specialist certificates
Controllers
HR specialists
Supply chain experts
Digitization professionals
The Swiss Innovation Park was created with the intent of generating an environment that fosters innovation and networking. Zurich hosts one of its main sites, which is primarily dedicated to developing and implementing research in the following three areas: engineering and environmental projects; life sciences and quality of life; and digital technologies and communication initiatives. Interested individuals are advised to monitor the official website (French, German) of the organization.
Skills in Demand
The Swiss workforce is famous for being highly qualified and multilingual. The best job openings in the country are very competitive, and candidates with excellent language skills in English and at least two of the national languages (French, German, Italian, Romansh) will be valued.
In Zurich, Swiss German, the local variation of the German language, is essential for many positions.
The German spoken in Zurich is a sort of dialect of standard German, which presents some differences in vocabulary, phonetics and use of certain terms or phrases.
English-language skills are also a must, especially for those working in international institutions and large multinational companies.
Work experience is key, and the country has a strong tradition of apprenticeships and work-study programs.
According to the latest Report on the Future of Job, produced annually by the World Economic Forum, the top soft skills required by many Swiss recruiters are:
Active learning and learning strategies
Analytical thinking and innovation
Complex problem solving
Creativity, originality and initiative
Critical thinking and analysis
Leadership and social influence
Emotional intelligence
Resilience, stress tolerance and flexibility
Systems analysis and evaluation
Technology design and programming
Salaries
The country has one of the world's highest costs of living, but salaries are also among the highest in the world.
Switzerland does not have an established minimum wage.
Wages are determined by employment contracts, many of which are subject to collective agreements by sectors and industries.
Salaries are paid monthly, based on a 13-month system.
Switzerland's average annual household net-adjusted disposable income per capita is 37,446 USD, according to the OECD.  
Salaries in Zurich are generally higher than in other Swiss regions.
The average annual salary in Zurich is 103,118 CHF, according to PayScale.
The Swiss government provides a salary calculator (English, all four Swiss official languages) searchable by town or postal code to get a better idea of the average salaries in a variety of professional categories.
Follow @goinglobal Tweet to @goinglobal
Information on the employment outlook for more countries can be found by
logging into your GoinGlobal account
, as long as your institution has a GoinGlobal subscription. Check with your career center to see if your school provides access to GoinGlobal.