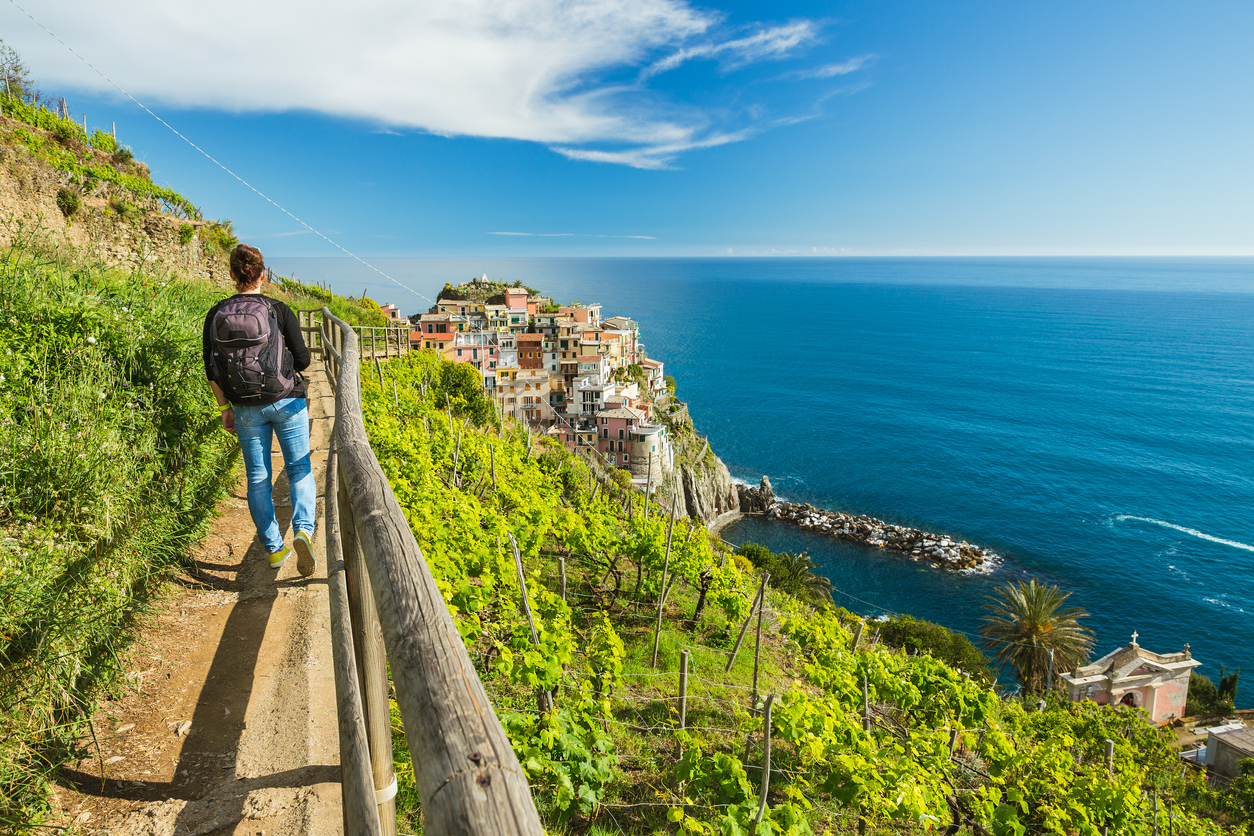 Moving to Italy sounds delightful – the history, the culture, the landscape, the art, the food, the sites. As a country, it's laid-back, and the people are warm, welcoming and stylish. What's not to like? But, to stay longer than your vacation allows, to really immerse yourself in the Italian experience, you'll have to get a job and make a big move. It can be daunting. Where to start? Here are some helpful hints.
In Italy, who you know can help. Italians generally prefer doing business with people they already know. Personal relationships and trust are ingrained in Italian business culture. Thus, networking and personal contacts can be extremely important in the job-seeking process, and it is advised that you seek employment recommendations through friends, colleagues, professional associates, and industry contacts. In fact, a personal recommendation is often the best way to find employment in Italy. For more information about networking, please see Goinglobal's section on Professional and Social Networking.
Applications for jobs in Italy are usually made by resumé (or CV) and cover letter, both of which can be in English. An Italian version, however, is always recommended. Other documentation, including letters of recommendation from previous employers and copies of qualifications, can also be in English. These are normally asked for at the final stage of the recruitment process. Bring a copy of your resumé/CV to the first interview. See the section on Resumé/CV Guidelines for information regarding the recommended content and format of resumés/CVs and cover letters in Italy.
Online applications from the company's website, a headhunter's website or online recruitment firm's website have become increasingly common in recent years in Italy. If a headhunter or recruitment agency organizes the interview, it is advisable to ask exactly what the organization is looking for and to tailor the answers accordingly.
Interview Conduct
Be punctual, even though punctuality is generally not as much of a priority in Italy.
It is customary to shake hands both at the start and completion of the interview.
Positive body language and a smile are very important. Eye contact should be direct and constant.
If you are asked about a previous company or job, never say anything negative. Complaining in the workplace is not viewed in a positive light in Italy.
Italians also place a great deal of importance on social status and etiquette. Titles should be observed and used frequently. Often, when addressing someone they respect, or their supervisor, Italians will use the person's title instead of name.
Business cards are exchanged usually at the first meeting. These should have one side printed in Italian and include any advanced educational degrees.
The Interview
The recruitment process in Italy is mainly based on interviews, usually between two and four. There is no formula for interviewing in Italy. The interview can be anything from extremely casual to formal and intimidating, but it is generally an awkward mix of the two.
The first interview is normally with the HR department and increasingly includes psychometric testing, such as verbal, numerical and language testing, as well as personality profiling. The other interviews are held by the prospective manager/supervisor (sometimes together with someone from human resources) with the specific purpose of testing your knowledge and skills and judging the potential "fit" in terms of personality within the department. In small organizations, the last interview may be with the CEO.
Allow interviewers to lead the conversation. Explain your answers in detail, giving specific examples and facts to provide support. At the beginning of an interview, it is common for the interviewer to ask you to present your professional and educational experience. The interviewer expects you will know about the company and its business.
During the interview, remain relaxed and confident, and listen carefully before responding to questions. Go into the interview being sure of yourself, knowing that you possess the qualities and abilities required for the job. You must display confidence and be able to demonstrate that you are passionate about your work and that you will give 100% to the job. However, don't be humble or arrogant. Simply be yourself with additional confidence to give you an extra edge.
Top 10 Job Interview Questions
Why should we hire you?
Are you overqualified for this job?
Describe a difficult experience at work and how you handled it.
Describe yourself.
Describe your career goals.
Give some examples of teamwork.
How do you handle pressure?
Tell me why you want to work here.
What can you do for this company?
What relevant experience do you have?
Provide a very brief rundown of your experience, including education and previous job titles, demonstrating very specifically how your experience will be useful in the position for which you're applying. Be specific about how your qualities and key skills match the employer's needs and mention strengths that are relevant to the position. This would also be a good opportunity to talk about transferable skills if you have minimal experience in the field to which you're applying.
Salary issues should not be discussed early in the interview process; however, if the interviewer brings up the topic, be prepared to respond. Due to the increasingly high demand for jobs, especially among young professionals, many companies in Italy have strong contractual power and tend to negotiate the salary with the candidate. It is therefore essential to have a salary floor in mind to communicate to the interviewer if asked.
It is very important to ask questions during an interview:
Failure to ask questions may indicate a lack of interest in the company or position or a lack of initiative.
Your success in obtaining a job offer depends significantly on the quality of your questions and how they are asked.
Post Interview
Because the interview process in Italy is lengthy – up to three months – it is uncommon for applicants to be told immediately of their prospects or the outcome, and patience is required. It is always recommended that you follow up with a thank you email after the interview. Although it is not widely used in Italy, it is a winning strategy to make a good impression and stress out once again your interest in the position.
It is not Italian protocol to contact the company or HR office to check on the recruitment process. It takes time to fill a position, and anything that may be perceived as pressure from a candidate is not looked upon in a positive light.
Follow @goinglobal
Tweet to @goinglobal
Information on employment outlook for more countries can be found by logging into your GoinGlobal account!
Don't have an account? Sign up for a free online demo to learn how you can utilize GoinGlobal's employment resources.