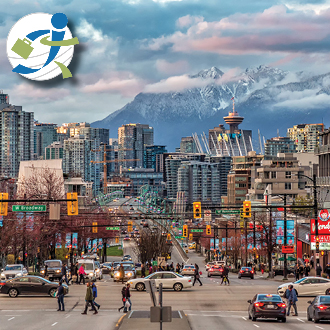 With a population of 2.4 million, Greater Vancouver is Canada's third-largest metropolitan area. The city of Vancouver is the country's most densely populated. It is the largest city in the province of British Columbia (BC). Consistently ranked one of the world's most liveable cities, it aims to become one of the world's greenest.
As the closest major port to Asia, Vancouver is a hub for Pacific trade. The city has a large Asian community; Punjabi, Cantonese, and Mandarin are its major immigrant languages. The city also has significant Filipino, Latin American, Middle Eastern and Korean communities. A glimpse at a list of the city's fastest-growing businesses reveals that its economy is as diverse as its population.
Metro Vancouver's Ten Fastest-Growing Companies
Article: Online Scandinavian-inspired furniture retailer
RecycleSmart Solutions: waste and recycling program management for businesses
Buyatab Online: Online gift card platform
Canada Drives: Online auto financing, personal loans, and credit services
3RA Intercâmblo: Support services for Latin American students
Milo Enterprises: Home and garden product manufacturer
Adroit Overseas Enterprises: Agricultural products exporter
RAM Engineering: Technical consulting services for civil and electrical infrastructure projects
Eco Paving: Recycled rubber paving surfaces manufacturer and installer
Saje Natural Wellness: Essential oils vendor
Over the past several years, Vancouver has been one of Canada's strongest economies. The city accounts for 7% of Canada's population and has added nearly 11% of all new jobs over the past couple of years. Its cooling housing market is expected to dampen its economic expansion over the next several years. After five years of 4% GDP (gross domestic product) growth annually, Vancouver's economy slowed to 3% last year and is expected to average only around 2.3% for the next several years.
The rate of employment is also expected to slow – to .8% this year, compared to last year's 1.6%. The unemployment rate in Vancouver is 4.8%, slightly higher than the provincial rate (4.6%), but much lower than the national rate (5.8%). Employment demand in Greater Vancouver is expected to increase by an average of 1.2% every year over the next decade.
Key Industries
Vancouver's recent economic growth has been driven by its construction, technology, digital entertainment and green sectors.
Largest Sectors by Employment in the Vancouver Region
Wholesale and retail trade
Health care and social assistance
Professional, scientific and technical services
Accommodation and food services
Educational services
Construction
Manufacturing
Transportation and warehousing
Finance and insurance
Areas of Job Promise
The Vancouver region is expected to have more than 588,000 job openings over the next decade. A recent labor market survey found that 85% of employers claim skills shortages as one of their greatest challenges.
Skilled Occupations Most In-Demand Through 2028
Registered nurses and registered psychiatric nurses
Financial auditors and accountants
Information systems analysts and consultants
Computer programmers and interactive media developers
Elementary school and kindergarten teachers
Early childhood educators and assistants
Administrative assistants/officers/receptionists
Social and community service workers
Ten Industries Forecast to Have the Largest Number of Job Openings in the Vancouver Region
| | | |
| --- | --- | --- |
| Industry | Number of Job Openings (2018 to 2028) | Average Annual Employment Growth Rate (2018 to 2028) |
| Retail trade | 36,890 | .5% |
| Construction | 36,500 | .3% |
| Legal, accounting, design, research, and advertising services | 31,040 | 2.0% |
| Food services/drinking establishments | 30,540 | 1.7% |
| Ambulatory health care services | 29,730 | 2.3% |
| Management of companies and enterprises/administrative and support | 28,040 | 1.1% |
| Computer systems design and related services | 24,810 | 3.4% |
| Wholesale trade | 23,820 | .9% |
| Hospitals | 22,190 | 1.2% |
| Repair, personal and non-profit services | 21,160 | 1.8% |
Source: WorkBC
VR (Virtual Reality)
Vancouver's thriving film, animation, video game, and tech sectors are fueling the city's nascent virtual, augmented and mixed-reality (VR/AR/MR) industry. The sector has recently exploded from 15 companies to 230. Major local players include Finger Food Studios, Biba Ventures, and Precision OS, which recently garnered millions in investments for its shoulder surgery software. The city has two dedicated VR/AR/MR incubators — BC Tech Cube and Launch Academy— and hosts one of Canada's largest virtual reality conferences, the VR/AR Global Summit.
Biotech
Vancouver has one of North America's emerging biotech corridors and is home to 70% of BC's life sciences industry, which encompasses biopharmaceuticals (Vancouver's main focus), medical devices, bioproducts, and bioenergy. R&D (research and development) in Vancouver is focused on oncology, infectious diseases (especially HIV, SARS and prions), precision medicine, digital health, genomics, neuroscience, and regenerative medicine.
Salaries
The average weekly wage climbed by 2.7% over the past year to 978 CAD, but it remains lower than the national average of 1,009 CAD. Salaries grew the most in the retail, accommodation and food services, professional, scientific and technical services and construction sectors, while manufacturing and educational services wages saw steep drops of 2.6% and 3.1% respectively.
The average, after-tax annual income for a census family in Vancouver is 79,421 CAD. The provincial minimum wage is currently 13.85 CAD per hour. The living wage in the greater Vancouver area is 19.50 CAD per hour, according to the Canadian Centre for Policy Alternatives.
Average Weekly Earnings in British Columbia by Sector (CAD)
| | |
| --- | --- |
| Sector | Average Weekly Wage (CAD) |
| Finance and insurance | 1,358.35 |
| Business management | 1,488.46 |
| Administrative/support | 905.00 |
| Professional/scientific/technical services | 1,376.18 |
| Health care and social assistance | 905.85 |
| IT and cultural industries | 1,321.07 |
| Manufacturing | 1,086.64 |
| Educational services | 1,045.32 |
| Public administration | 1,324.03 |
| Transportation and warehousing | 1,101.65 |
| Mining, quarrying/oil, and gas extraction | 2,179.15 |
| Construction | 1,183.69 |
| Utilities | 1,830.74 |
Source: Statistics Canada
The median salary for family physicians in British Columbia is 209,000 CAD, and for geriatricians, 282,900 CAD. Psychiatrists earn a median annual salary of 239,700 CAD and dermatologists 320,600 CAD.
Additional Health Care Median Hourly Wages for British Columbia
Health care assistants: 21 CAD/hr.
Physiotherapists: 37 CAD/hr.
Occupational therapists: 38.42 CAD/hr.
Licensed practical nurses: 27 CAD/hr.
Perfusionists: 50.37 CAD/hr.
Specialty registered nurses: 37 CAD/hr.
Sonographers: 37.11 CAD/hr.
Paramedics: 26.78 CAD/hr.
Source: WorkBC
The average clean-tech wage is 84,000 CAD per year. VR developers earn an average annual salary of 81,304 CAD, while animators earn around 53,378 CAD, and film and TV producers earn approximately 137,960 CAD per year.
Follow @goinglobal
Tweet to @goinglobal
Information on employment outlook for more countries can be found by logging into your GoinGlobal account!
Don't have an account? Sign up for a free online demo to learn how you can utilize GoinGlobal's employment resources.