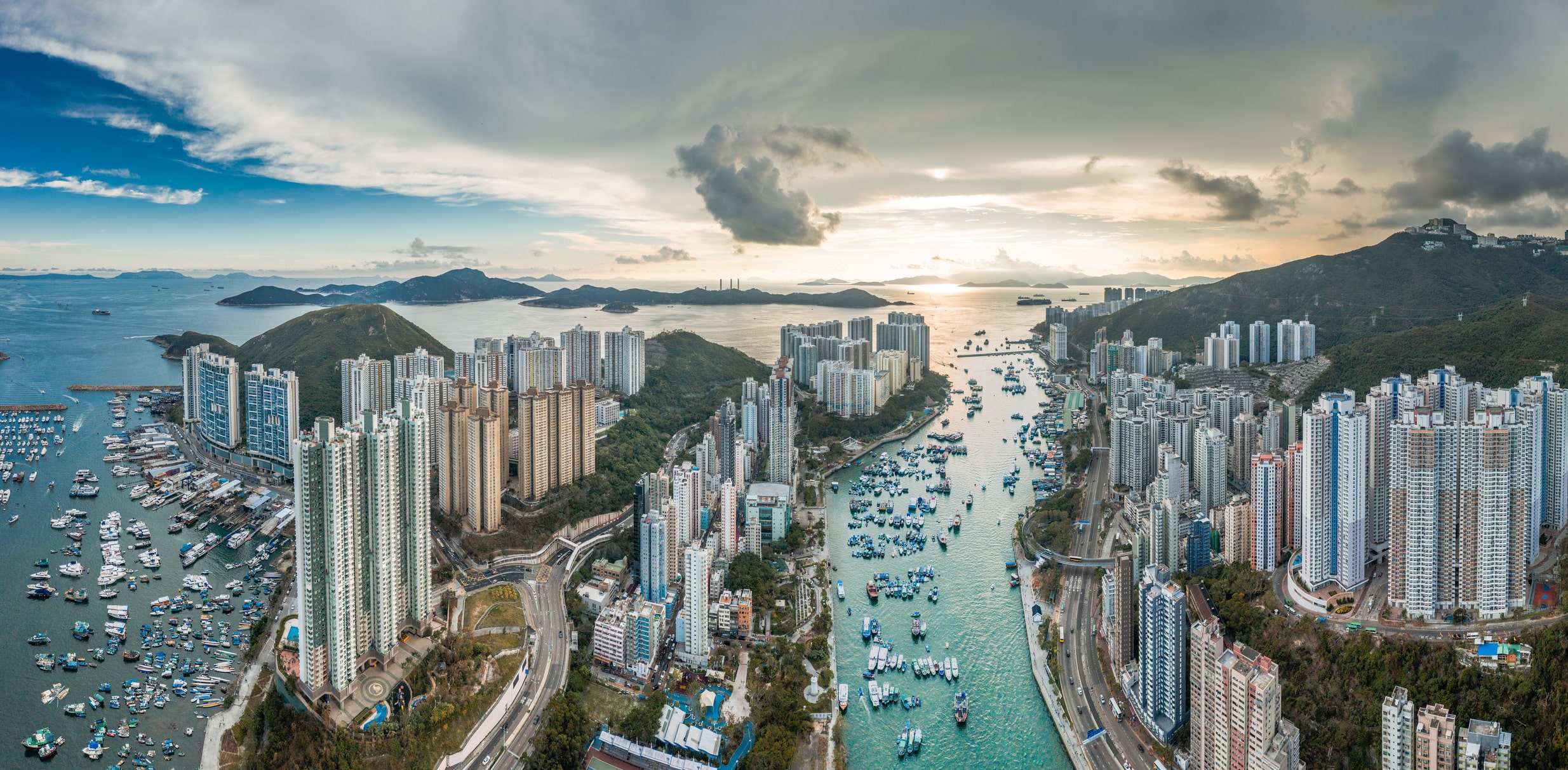 Job opportunities abound as talent shortages persist in prosperous, stable Hong Kong.
By Mary Anne Thompson, founder, and president, GoinGlobal, Inc.
Prosperous Hong Kong boasts high incomes, ranking 11th among the world's richest countries by GDP per capita based on population size. Hong Kong ranks third among the world's top financial centers, according to the Global Financial Centres Index, and the city is home to many of the world's most prominent banks, investment banks, financial firms, insurance agencies, and trading companies. Large Chinese companies are increasing their presence in the city as they seek opportunities to grow internationally.
Currently, about 14% of Hong Kong's employees are foreign nationals. They are needed in the city as skills shortages persist, especially in the business services, digital and finance technology areas but also in the legal and sales and marketing sectors. In fact, 69% of Hong Kong's employers report having difficulty filling open positions. Many employers believe the ongoing skills shortage could severely affect their businesses, according to consulting firm Korn Ferry.
Areas of Job Promise
The services sector is the one expected to hire the most this year. Key growth sectors are also technology, finance technology (fin-tech) and mining and construction. The legal and compliance sector, wholesale and retail trade sector, and the transportation and utilities sectors are also looking for talent.
Most Wanted Positions:
Technology professionals with specializations in Artificial Intelligence (AI), big data, Research and Development (R&D) and the Internet of Things (IoT)
Financial services managers
IT auditors (from junior to senior level)
Fin-tech professionals
Legal professionals with virtual banking, cryptocurrency and mobile payment experience
Salaries
Salary increases will remain stable across all industries. The average salary raise for professionals moving jobs is expected to range from 10 to 15%. Professionals in the financial services sector can expect a salary increment between 15 to 20%. Professionals specialized in AI, blockchain, machine learning, and private banking could command raises as high as 25%. Technology experts with niche skills, however, will be able to command the highest salaries, with premium pay raises amounting to 30% or more when changing job.
Industry Trends
Employers are seeking candidates with niche skills across many industries. The digital and fin-tech sectors are experiencing the most severe talent shortages.
Accounting and Finance
The shortage of talent in the cybersecurity field has companies looking to hire foreign candidates. Hiring contract staff is another solution to the talent shortage.
Roles in Demand
Finance professionals with experience in robotic process automation (RPA) and cloud-based applications
Financial analysts with knowledge of data mining and extraction, financial modeling and data analysis
Accountants
FP&A professionals (especially those with analytical and critical-thinking skills, able to communicate cross-functionally with stakeholders outside finance)
Mid-level analysts with private equity experience
Private banking professionals, investment counselors, and product specialists
External and internal consultants with strong compliance experience
Professionals in the field of asset management able to support strategy, operations and change management
Language skills: Proficiency in Chinese is highly valued.
Sales and Marketing
The digitalization of the society is having a strong influence on sales and marketing professionals and on how much companies need them. Candidates with specific knowledge, who can successfully develop a company's online presence and offerings will be highly sought after. E-commerce is fueling job growth in sales and marketing, particularly in fast-moving consumer goods (FMCG).
Roles Most in Demand
Digital/e-commerce omnichannel experts
Marketing managers, product managers and key account managers in the retail, real estate, hospitality, technology, and life sciences sectors.
Technology roles in FMCG
Internal/corporate communication professionals
Customer analytics managers
Skills in Demand
Experience with big data, AI, data optimization
Experience with e-commerce and mobile payment systems
Knowledge of social media, online content strategies and digital performance marketing, brand management and marketing communication
Language skills: Demand is high for F&B candidates who understand Hong Kong, China, and Macau's markets and with strong Mandarin, Cantonese, and English language skills.
Talent shortage: There is a shortage of marketing professionals with specific skills (such as automation customization) in the financial, IT and professional services sectors. Professionals with strong digital skills are also in short supply.
Contract roles: Last year, the demand for contract roles began to increase and will keep on rising this year. The aim is to support companies in their digital transformation projects.
Legal
Legal positions are becoming more difficult to fill in Hong Kong after several years of talent shortages. Knowledge of the Chinese language remains a necessary skill for many legal openings.
Legal Roles in Demand
Global markets lawyers in the banking/financial services sector
Trust and custody lawyers
Senior litigation and regulatory lawyers
Investigative law positions
Professionals in the insurance, brokerage and private banking sectors
PQE corporate finance lawyers with up to five years' experience
Senior lawyers with strong insurance regulatory experience
Private Commonwealth-qualified lawyers
Corporate TMT professionals with experience in fin-tech
Skills Most in Demand
Strong leadership skills
Knowledge of a Chinese language
ISDA negotiation experience
Financial services regulatory litigation experience
Experience in virtual banking and cryptocurrency
Information Technology
IT is and will remain a key growth sector in Hong Kong. Innovation specialists, digital transformation professionals and experts in data and product development are especially sought after. As telecommunication companies focus more on operational efficiency, talents in the technology field will be needed. E-commerce will continue to drive much of the demand for talent.
Talent Shortages
Employers in Hong Kong's burgeoning high-tech sector are increasingly challenged to fill positions for experienced, qualified IT professionals with specific skills.
Due to the shortage of local talent, companies, especially start-ups, are looking to hire foreign candidates in areas such as blockchain, big data, AI and fin-tech.
Roles in Demand
Specialists in infrastructure, cybercrime, and cybersecurity
Data analysts, data scientists and IT architects to help companies improve their digital presence
Sales and pre-sales professionals
Product manager (technical)
Compensation and benefits specialist
Transformation leaders
Experts in Artificial intelligence, data analytics, blockchain and machine learning across many industries, from supply chain and insurance to property
Professionals with experience in cloud computing, big data, DevOps, analytics
E-commerce project managers
Developers with experience with Java, C# and PHP web development
Skills in Demand
Big data analysis and pricing analysis for managing customers relationships and sales data
Communication skills
Technical knowledge and business savviness to drive Return On Investment
E-commerce and digital marketing
Follow @goinglobal
Tweet to @goinglobal
Information on employment outlook for more countries can be found by logging into your GoinGlobal account!
Don't have an account? Sign up for a free online demo to learn how you can utilize GoinGlobal's employment resources.