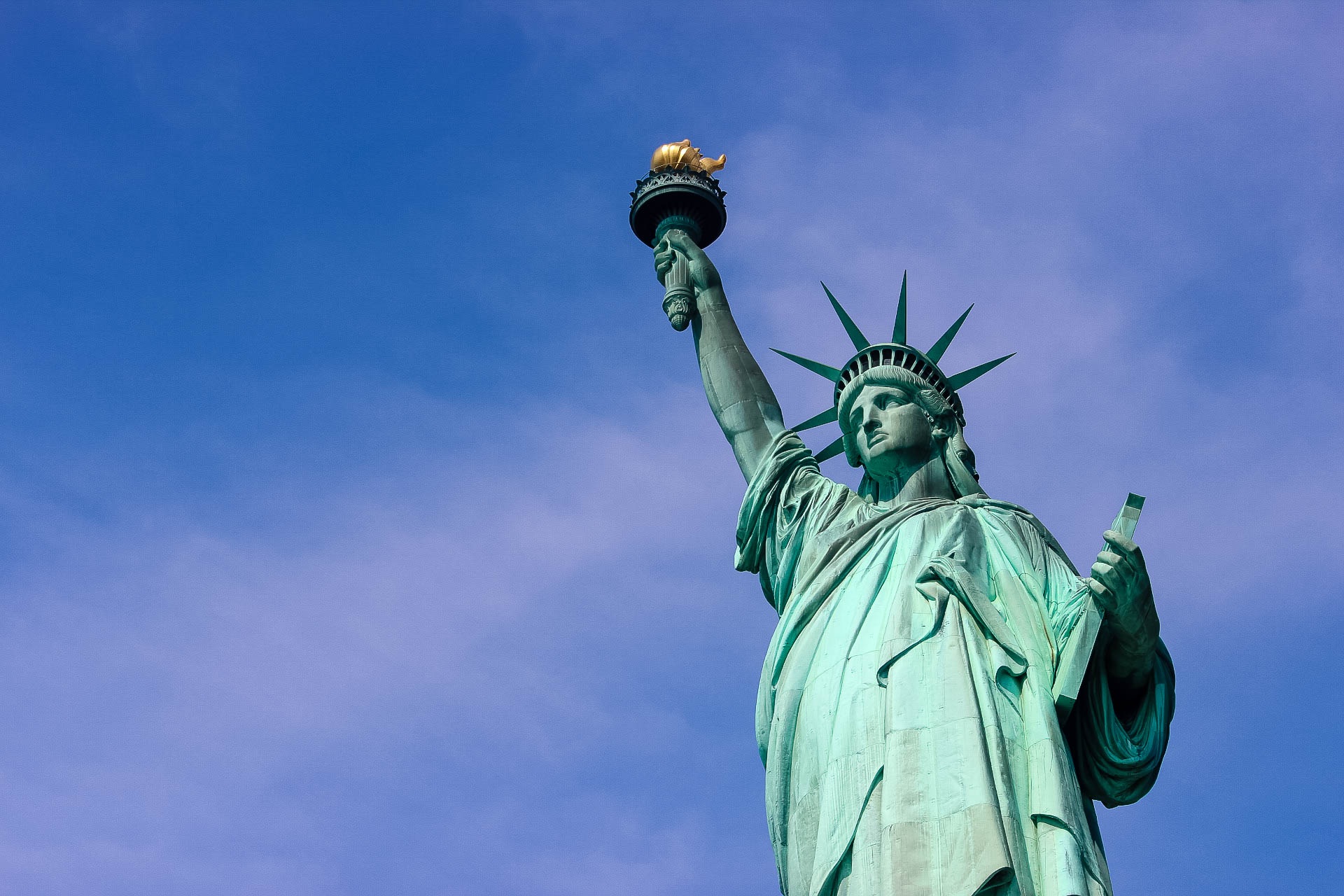 Post-pandemic, the United States' complex economy and jobs market are both projecting growth, though the country may deal with a mild recession first.
The economy of the United States is one of the largest and most complex in the world, driven by technological advances and a robust private sector. Its strong recovery from the pandemic-induced recession has contributed to record-high inflation, which has threatened to plunge the country into another period of economic unrest.
Most economists predict at least a mild recession for this year. Inflation, after peaking at a 40-year high of 8% last fall, is expected to slowly drop, while GDP (gross domestic product) will see little to no growth over the next 12 months. However, the unemployment rate remains low, and the labor market is expected to stay strong. It is important to keep in mind that, due to the size of the US, economic predictions can vary widely from state to state.
Most experts claim that currently there is at least one job opening for every available worker, although some sources state that that ratio is closer to two to one. Unemployment has hovered between 3.5% and 3.7% over the past 12 months – lower than the average rate of 5.3% over the same period the previous year. Employers have added 282,000 new jobs over the last several months. The greatest job gains have been in leisure and hospitality, health care and the public sector.
Long Term
GDP is projected to grow at an annual rate of 2.1% through 2031 and employment by 0.5%. Of the 8 million jobs expected to be added to the economy over the next decade, one-third will be in health care and social services.
By Region
Due to the great size and complexity of the national economy, conditions can vary greatly at the state level. Strong economies often indicate strong job markets. Below are the states that had the strongest and weakest economies over the past year, according to the Bureau of Labor Statistics. The findings were based on a number of metrics, including unemployment rates, earnings, GDP per capita, and poverty levels.
Strongest Economies
Florida
North Dakota
Utah
Nebraska
Minnesota
Colorado
Texas
New Hampshire
South Dakota
Iowa
Weakest Economies
Mississippi
New Mexico
West Virginia
Maryland
Kentucky
Alaska
Michigan
Louisiana
Oklahoma
Ohio
Source: Bureau of Labor Statistics (BLS)/Bureau of Economic Analysis (BEA)
Areas of Job Promise
COVID-19 changed the way we work and, for many, our perceptions of why we work. Flexible schedules, remote workplaces, and a greater emphasis on quality of life all characterize the post-pandemic work culture. Similarly, many of the occupations currently most in demand now reflect the needs of this new landscape.
Hottest Post-Pandemic Careers
Product photographers and graphic designers – needed to provide product images and graphics for the growing number of e-commerce sites
Web designers – are in demand as more companies become solely digital
Data analysts – providers of information companies need to stay abreast of quickly changing trends
Business analysts – needed to manage marketing teams, create lead generation, and to support new marketing strategies to reflect the new normal
Mental health specialists – to help those suffering from pandemic-related anxieties and workplace burnout
Virtual assistants – a wholly remote role that supports clients by providing administrative support, reporting data, researching, and managing social media accounts
Remote Team Manager – a new occupation to manage remote work teams
In these unsettled times, job stability has become an important factor for many. The following is a list compiled by US News of the occupations projected to provide the greatest job security in the coming months.
Careers with the Most Job Security
Respiratory Therapist
Web Developer
Cardiovascular Technologist
Epidemiologist/Medical Scientist
Financial Analyst
Environmental Science and Protection Technician
School Psychologist
Database Administrator
Registered Nurse
Medical and Health Services Manager
Source: US News
Talent Shortages
A recent ManpowerGroup Survey found that talent shortages have nearly tripled in the last decade. About 74% of employers report difficulty filling positions. At the same time, half have plans to hire in the coming months. The fields most affected are IT, operations and logistics, sales and marketing, manufacturing and production, and customer service/front office.
The shortfall of skilled talent has been exacerbated by the pandemic, which is believed to have accelerated retirements and widened skills gaps.
The Bureau of Labor Statistics predicts that the following will be among the fastest-growing occupations over the next decade.
| | | |
| --- | --- | --- |
| Occupation | Percentage Growth (%) | Median Annual Wage (USD) |
| Nurse practitioners | 46 | 120,680 |
| Wind turbine service technicians | 44 | 56,260 |
| Data scientists | 36 | 100,910 |
| Information security analysts | 35 | 102,600 |
| Statisticians | 33 | 95,570 |
| Web developers | 30 | 77,030 |
| Medical and health services managers | 28 | 101,340 |
| Logisticians | 28 | 77,030  |
| Physician assistants | 28 | 121,530 |
| Physical therapist assistants | 26 | 61,180 |
Source: Bureau of Labor Statistics
Skills in Demand
Professionals need to have a balance of both hard and soft skills. Forbes Magazine lists the top ten most important skills to have over the next decade and the list contains a mixture of both.
Top Ten Most In-Demand Skills for the Next Decade
Digital literacy
Data literacy
Critical thinking
Emotional intelligence
Creativity
Collaboration
Flexibility
Leadership skills
Time management
Curiosity and continuous learning
By Mary Anne Thompson, founder, and president, of GoinGlobal, Inc.
Access to GoinGlobal's resource database is provided through subscribing institutions. Contact your school's career center or library for access instructions. Login to your GoinGlobal account here.