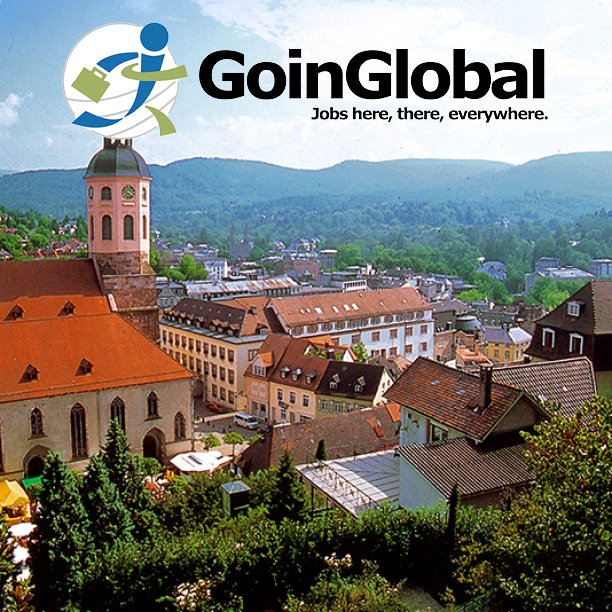 The job market in Switzerland remains one of the world's most attractive to foreign professionals, and it is competitive. The small European country renowned for historical neutrality, peace, and prosperity, along with exquisite chocolate and luxury watches, boasts a labor force of almost five million people, a modern market economy, and a highly skilled, multilingual population. Switzerland has a highly developed services sector, led by financial services and a manufacturing industry with specialization in high technology and knowledge-based production. It is considered one of the top five most cosmopolitan economies in the world.
For the second consecutive year, the Swiss government has confirmed 1,000 additional work permits to qualified specialists from non-EU countries in the coming year. This measure, aimed at giving companies access to a bigger pool of qualified foreign professionals, will raise the limit to 8,000 permits a year.
Some of Switzerland's major services and industries are:
Financial services (mainly banking and insurance)
Food production (e.g., cheese and chocolate)
Life sciences (e.g., pharmaceuticals, chemicals, biotech and med-tech)
Mechanical, electrical engineering and metals industries
Information technologies
Precision instruments (including watches)
Tourism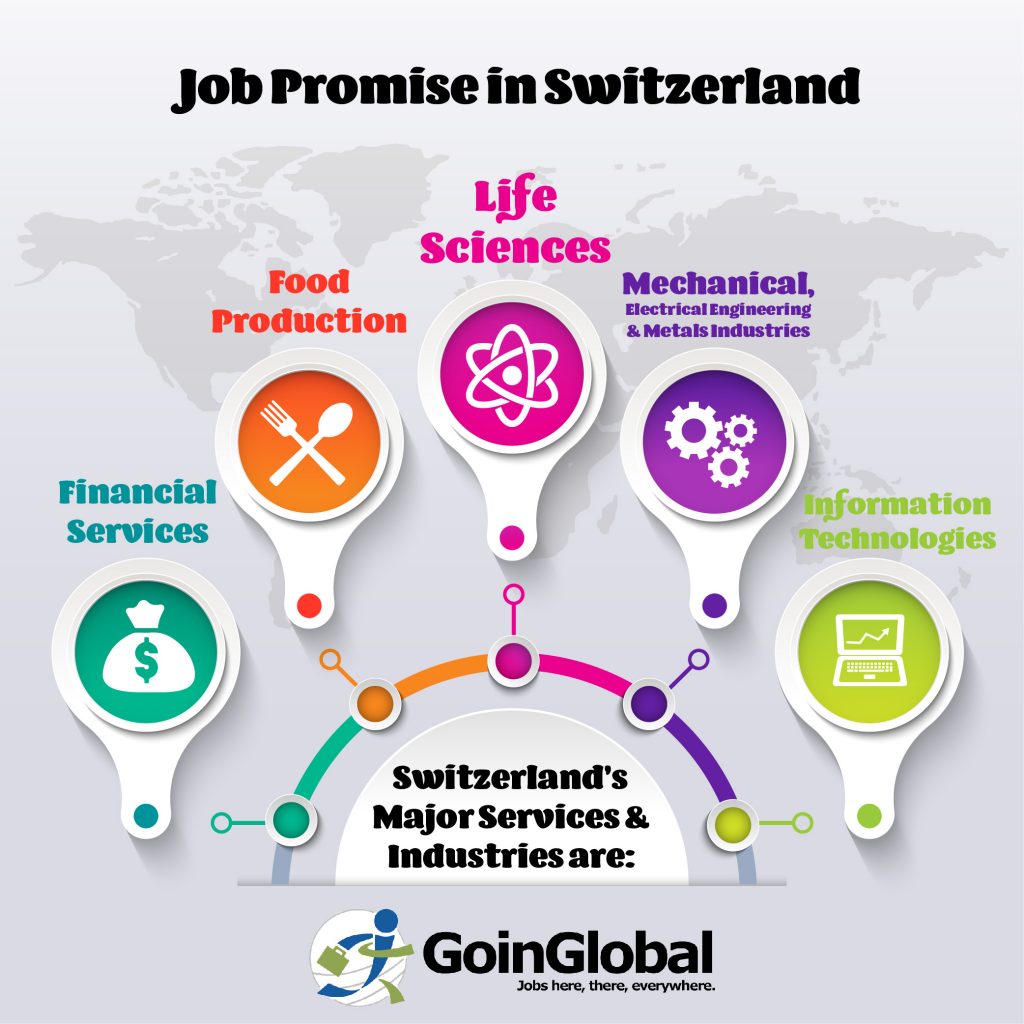 While small and medium-sized enterprises (SMEs) dominate the Swiss business landscape with more than 99% of companies having fewer than 250 employees, multinational companies employ more than 1.2 million people (approximately one in three jobs).
Thanks to its favorable tax conditions and the high quality of the workforce, Switzerland constantly attracts foreign companies. Last year, for example, the country registered the establishment of around 265 new international companies, which brought more than 1,000 new jobs. Zurich and Basel keep attracting most of the new firms, a tendency that is expected to generate at least 600 new positions in the next 24 months.
Jobs for skilled workers in engineering and technology are abundant and competitive, as well as in the pharmaceuticals, consulting, banking, insurance, and IT sectors. However, it is the healthcare industry that brought the highest job increase in the last year.
The top ten hardest jobs to fill in Switzerland, according to the latest Manpower Talent Shortage survey, are:
Skilled trade worker
Management executive
Restaurant and hotel staff
Sales manager
Secretary, PA, administrative assistant and office support staff
Driver
Engineer
Supervisor
Technician
Sales representative
The ten most in-demand occupations in Switzerland, according to the latest European Commission's job mobility information, are:
Nursing associate professionals
Specialist medical practitioners
Plumbers and pipe fitters
Agricultural and industrial machinery mechanics and repairers
Cooks
Waiters
Building and related electricians
Carpenters and joiners
Metalworking machine tool setters and operators
Software developers
Tourism is an important sector that offers several seasonal and part-time jobs to many foreigners in Switzerland. These are the most in-demand jobs during each working season (winter and summer):
Waiter and barman
Cook
Chef de partie
Commis chef
Kitchen help
Reception staff
Night auditor
Chambermaid
Porter
Child nurse
Wellness/spa trainer
Beautician
Ski resorts in the Swiss Alps are also an important destination for professional and qualified ski and snowboard instructors looking for seasonal positions. English-speaking winter sports instructors are in demand.
Skills in Demand
Employers value candidates with excellent language skills in English and at least two of the national languages (French, German, Italian and Romansh). It is essential to know which language is mainly spoken in the area where the job is offered. Being able to speak other foreign languages also makes professionals very attractive for international companies, with Russian and Mandarin in particular demand.
Workers in Switzerland's tourism sector must often meet the following requirements for permanent or seasonal contracts:
Good language skills, especially in English and the main language of each region of the country.
Professional qualifications in hotel and catering sector, together with relevant work experience.
Good reference from a former employer.
Driving license.
IT abilities, especially MS Office tools, and Fidelio.
For such a small country, Switzerland boasts a diverse economy and favorable conditions that have long made it a popular international destination for travel or work. For young adults looking for a foreign adventure and seasoned professionals looking for a lifestyle change, Switzerland offers an abundance of job opportunities. But, be prepared for some competition!
Follow @goinglobal
Tweet to @goinglobal
Information on employment outlook for more countries can be found by logging into your GoinGlobal account!
Don't have an account? Sign up for a free online demo to learn how you can utilize GoinGlobal's employment resources.