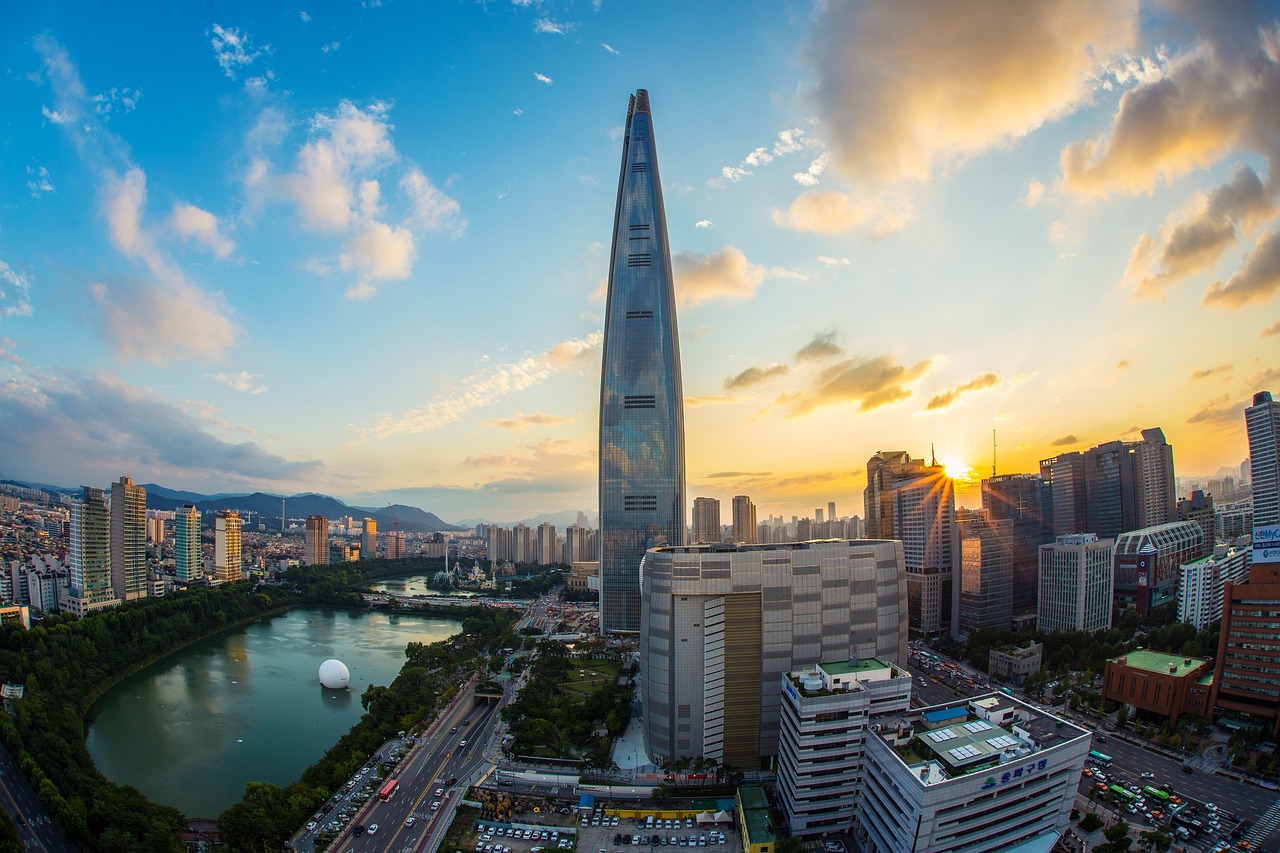 With an aging population and shrinking labor force, South Korea needs enough talented professionals across many job sectors to fulfill its promise.
The world's 12th-largest economy and fourth-largest in Asia, South Korea is a real success story. A poor nation when it emerged from under colonial rule after World War II and from US trusteeship following the conflict with North Korea, the country has achieved a remarkably high level of economic growth and prosperity under an increasingly democratic form of government.
The country's economy is expected to grow 1.4% this year, down from 2.6% last year. The economy is expected to do better next year, with a forecasted growth of 2.1% Unemployment is low, currently standing at 2.8%. For those between the ages of 15 and 24 years, it stands at 6.8%, a decline of nearly 1.2% from 2021.
Key Trends
Shrinking Labor Force: South Korea is expected to reach its peak population next year. The population growth has slowed down remarkably, due to factors that include reluctancy to have children due to high accommodation and education prices and the difficulty for women to go back to work after giving birth.
As a result, the country has the lowest fertility rate in the world (less than one child per woman), which means that by 2065 almost half of the population will be over 65, undermining the country's workforce and its economy.
Women in the Workplace: Although the gender gap in South Korea is narrowing, women are still underrepresented in the country's workforce. Employment of women is increasing, but the rate currently stands at 52.9% (by comparison, the employment rate of men stands at 71.5%). Men are also still much better paid, with women earning 68.9% of what men earn. It is also common in South Korea for women to leave work once they have children and to face difficulties if they want to return to work after maternity leave.
Foreign Workers: The population of foreign nationals has decreased since last year to 1.35 million. To fight talent shortages, especially in the ICT and space industries, the government is working to attract foreign professionals by easing entry procedures.
In addition, South Korea is among the top ten countries in the world to offer the highest remuneration packages to expat professionals.
Areas of Job Promise
Industries expected to grow include e-commerce, healthcare, biotech, ESG-related businesses, semiconductor, mobility and lithium-ion batteries production.
Biotech/Life Sciences
The health care industry is witnessing huge investments in digitalization and the use of new technologies such as artificial intelligence. AI, in particular, is used for various applications. In the medical device sector, for instance, it's been very useful for the development of surgical robots, which are now leading the sector. AI has also been applied to medical imagining diagnosis, monitoring systems, wearable IT applications and other fields such as laboratories and client data analysis.
As a result, AI software engineers are in high demand. Also in demand are digital marketing professionals, clinical sales and clinical research professionals and medical affairs roles.
The government has selected biotechnology as an important industry for the future and is investing over 300 million USD to develop new technologies. Other investments will be made for R&D in brain science within the next ten years.
At the same time, the government, together with biotech and pharmaceutical companies, is heavily investing in a plan to further develop South Korea's biohealth industry.
Green Energy
According to the latest Basic Plan for Long-term Electricity Supply and Demand 2020 – 2034, South Korea aims at becoming carbon neutral by 2050 by increasing gas and renewables and reducing the use of coal and nuclear energy. Currently, coal accounts for about 34% of the total electricity production, while nuclear accounts for 27%.
Key growth areas will be solar, wind and green hydrogen production.
Solar has already become a main energy source in the country, with almost 40% of electricity demand met by solar power energy last April. As for wind energy, the country aims at reaching 16 GW of wind power by 2030, although this target seems a little ambitious.
The country also recently approved the Law for Hydrogen Economic Development and Safety Control to promote hydrogen vehicles, fuel batteries and charging stations. Within the next two years, the country aims at rolling out 200,000 fuel cell electric vehicles (FCEV).
Those with experience in the above-mentioned sectors will be highly sought after in the future.
E-commerce
E-commerce is a key component of the overall consumer market, where the population boasts nearly 100% broadband internet penetration, and e-commerce penetration is expected to reach 85.6% by 2027.
Despite the pandemic, and geopolitical tensions such as the conflict in Ukraine, the e-commerce market continues to grow steadily. It is expected to grow at a compound annual growth rate of 19.92% and reach about 390 billion USD by 2025. Its fastest-growing sector is fashion.
M-commerce is also growing, thanks to an increase in mobile shopping by the MZ (Millennial and Gen Z) generation.
Social commerce and the metaverse are becoming more common among consumer goods businesses trying to attract new clients by enhancing customers' experience.
Startups
South Korea rates sixth in the world and first in the Asia Pacific region in the latest UN's Global Innovation Index. The country invests heavily in innovation. Just recently, the government announced a new 1.5 billion USD investment within the next four years to support startups whose focus is deep tech and high technology in engineering or scientific advances.
The startup environment is strong and vibrant and ranks 20th worldwide and third in East Asia. It has grown rapidly in recent years, to the point that, a few years ago, a Ministry of SMEs and Startups was instituted.
Daegu, the fourth-largest city in the country, has created the nation's first Smart City Data Hub Center. In Busan, South Korea's second-largest city, the government, in collaboration with Samsung, has launched a smart city pilot project called Eco Delta in which 54 families are volunteering to live and share their daily life data (from trash volume, to eating and sleeping habits to their fitness levels). By using new technologies such as artificial intelligence and augmented reality, the aim is to build a new smart city from scratch, capable of offering a more comfortable and sustainable life to its inhabitants.  
Manufacturing
The industry is changing rapidly, with automation, smart factories and robotics being the key drivers. The goal is to have basic tasks automated. South Korea is already the country with the highest robot density in manufacturing in the world. There are 1,000 robots for every 10,000 manufacturing employees.
Talent Shortage
Due to the country's low birth rate and an aging population, skill shortages are a major challenge. Professionals are sought after in four main technology fields:
AI
Big data
Nanotechnology
Cloud computing  
Within cloud computing, professionals with experience in operational and system development roles are especially sought after.
Among professionals that are going to be in high demand in the future are nanotechnology professionals, especially those with experience in energy, environment, biotechnology, display technology and materials.
By Mary Anne Thompson, founder and president of Goinlobal, Inc.
Access to GoinGlobal's resource database is provided through subscribing institutions. Contact your school's career center or library for access instructions. 
Follow @goinglobalTweet to @goinglobal