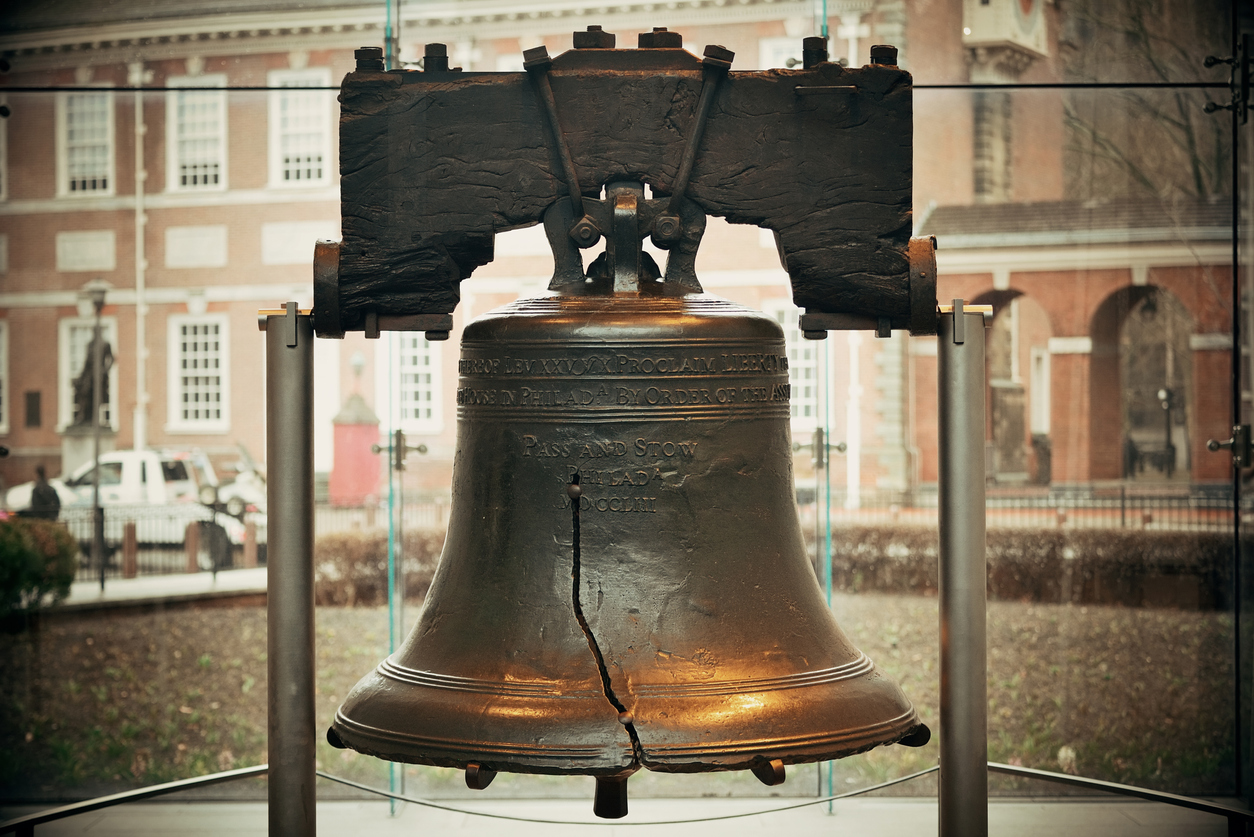 By Mary Anne Thompson, founder and president, Goinglobal, Inc.
Philadelphia, Pennsylvania, is a city of firsts. Benjamin Franklin founded the nation's first library here. The Pennsylvania Academy of Fine Arts was the nation's first art museum and art school, and The Philadelphia Packet and Daily Advertiser, founded in 1784, was the country's first newspaper.
Philly is also home to the first US university – the University of Pennsylvania – and the first hospital, Pennsylvania Hospital. Education and health care, known as "eds and meds," remain two of the strongest local industries, employing 639,500 people in the region. Several medical schools, a strong hospital network, and numerous biomedical and pharmaceutical companies also make it a center for bioscience.
The pandemic shutdown led to a loss of 214,600 jobs in the region, but job prospects continue to remain best in education and health care, with several other job sectors hiring in good numbers, as well; those sectors include durable and nondurable goods manufacturing, transportation and utilities, and wholesale and retail trade. Hiring in construction, information, financial activities, professional and business services, leisure and hospitality, other services and government is expected to remain unchanged.
Areas of Job Promise
Corporate staffing firm Manpower predicts a favorable pace of growth for Greater Philadelphia's job market.
About 18% of local employers expect to hire over the next several months
2% plan to decrease staff
75% expect to maintain staffing levels
5% are uncertain of their plans
Occupations expected to see above-average employment growth through 2028 in Metro Philadelphia:
Statisticians
Physician assistants
Mathematical scientists
Operations research analysts
Occupational therapy assistants
Information security analysts
Hearing aid specialists
Nurse practitioners
Physical therapists
Actuaries
Occupational and physical therapist assistants and aides
Nursing instructors and teachers, post-secondary
Software developers, applications
Health specialties teachers, post-secondary
Physical therapist assistants
Massage therapists
Physical therapist aides
Respiratory therapists
Nursing, psychiatric and home health aides
Occupational therapists
Speech-language pathologists
Medical and health services managers
Genetic counselors
Salaries
Wages for private industry workers in the metro area rose by 2.8% over the last year. The city's median salary range tends to be above the national average, based on comparable levels of experience.
Annual Average Wage by Industry in Philadelphia County (in USD)
Architecture and engineering: 92,740
Business and financial operations: 85,280
Computer and mathematical: 96,660
Educational instruction and library occupations: 64,250
Health care practitioners and technical occupations: 88,830
Management occupations: 144,230
Office and administrative support: 45,170
Transportation and material moving: 38,420
Industry Trends
Accounting and Finance
Employment projections through 2028 for financial occupations in the metro region are well above average. Employment opportunities for financial managers are expected to increase by more than 16%.
Nearly 216,000 people work in the financial activities sector, a decrease of 1.1% over the last year. Jobs in the professional, scientific and technical services sector were in great demand in the first quarter of the year, according to Philadelphia Works.
Health Care
Greater Philadelphia's health care and social assistance sector is the leading industry in the region, accounting for nearly 19% of regional employment. A recent study ranked Philadelphia sixth among the cities best poised to make a strong return after the pandemic. The city's reputation as a center for "eds and meds" will put it in a strong position to rebound from the crisis, according to the analysis.
The following health-related occupations have been listed as high-priority occupations for Philadelphia County:
Emergency medical technicians and paramedics
Licensed practical and vocational nurses
Medical assistants
Medical and clinical laboratory technicians
Nursing assistants
Pharmacy technicians
Phlebotomists
Radiologic technologists
Registered nurses
Respiratory therapists
Biotech
Bioscience, which encompasses pharmaceuticals, biotechnology, life sciences research and development, medical devices, health care services and supporting industries, is a prominent umbrella industry cluster for the area.
Before the onset of the pandemic, the region was poised to become of the nation's leading life sciences hubs with more than 745 million USD in venture capital investment, and the life sciences sector accounted for more than 45,000 jobs.
The following biotech/life science occupations in Greater Philly are expected to have above–average employment growth through 2028:
Agricultural and food science technicians
Biological technicians
Biomedical engineers
Geological and petroleum technicians
Medical and clinical laboratory technicians and technologists
Information and Communication Technology
Philadelphia's technology industry is one of the fastest growing in the region, fueled by a recent influx of new graduates to the city and the presence of strong academic institutions. Since 2013, the tech industry has added more than 8,000 jobs to the region, about 5% of the area's net job growth during that time. As part of its efforts to stimulate post-pandemic recovery, the city recently launched the Most Diverse Tech Hub initiative to position the city as one of the top, and most diverse, tech hubs in the nation.
The following are listed as in-demand IT occupations for Philadelphia County:
Computer network support specialists
Computer systems analysts
Computer user support specialists
Software developers, applications
Web developers
Conclusion
Many job sectors have bounced back from losses sustained due to the pandemic. Hiring, especially in Philly's key jobs sectors, is happening across the board, and will continue for the foreseeable future in Philadelphia and its surrounding areas.
Access to GoinGlobal's resource database is provided through subscribing institutions. Contact your school's career center or library for access instructions. Login to your GoinGlobal account here.