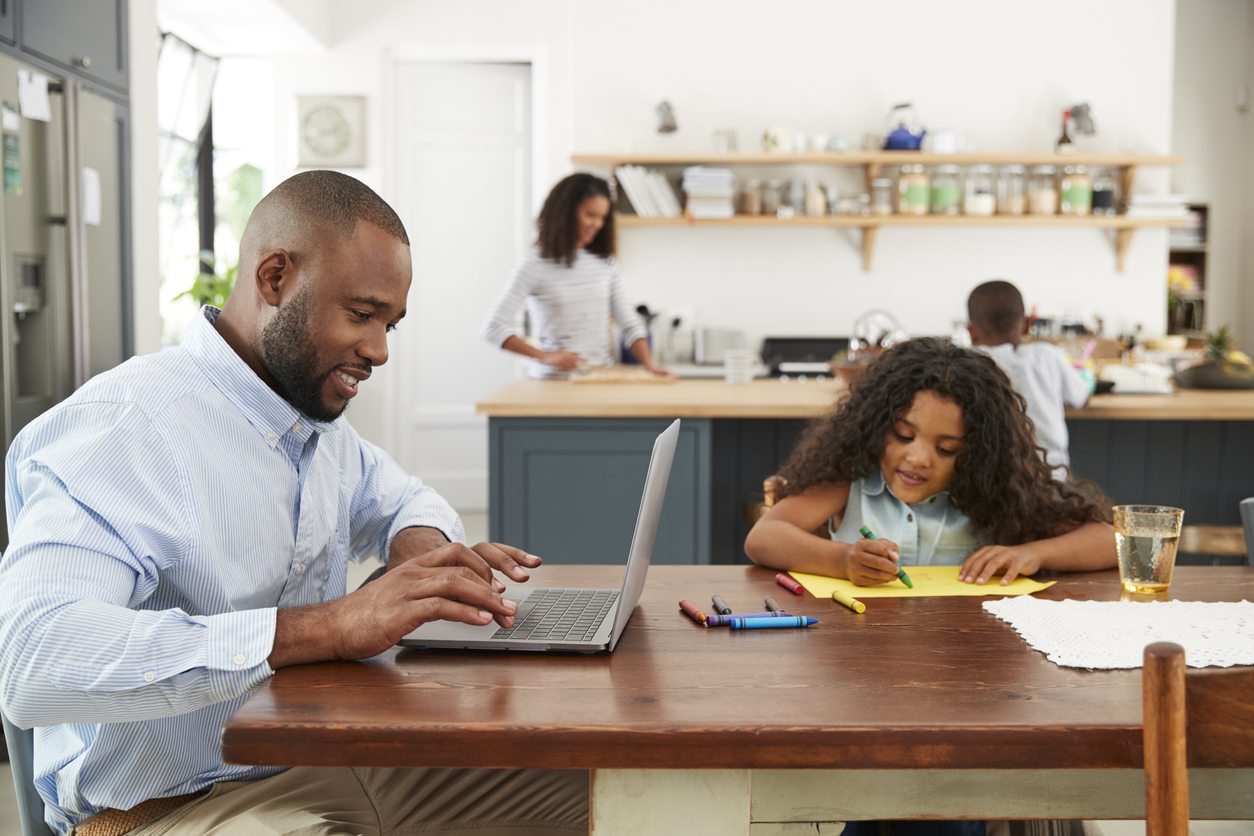 The Pros of Working Remotely
The number of employees working remotely is likely to keep growing post-COVID-19 and probably here to stay show most studies being conducted in companies around the globe. Born out of necessity, the trend has shown many pros for workers and companies, including the absence of a commute and more work life balance for employees and low overhead for companies. There are cons, too, of course, as some people and jobs are not as conducive to working from home. But, overall, it seems we are living in a world where working remotely, at least for some percentage of the global workforce, will become the norm going forward. Here are some of the considerations by employers and employees as they continue to explore the "new normal" of remote work.
Talent Mobility
Remote work allows employers to find the talent they need without being limited to their local talent pool. When the constraints of a physical office disappear, employers can widen their search and find that perfect employee who embodies all the skills they need, regardless of that employee's home base. Remote work can help eliminate talent shortages and allow those with the skills needed to find gainful employment more easily.
Safe Working Environment
Over the past year, employers have had to take the health and safety of their employees into consideration as never before. For work and productivity to continue, employees have had to remain healthy and away from the risk of COVID-19; that has meant working remotely for many. The threat of contracting the virus isn't gone, even as vaccinations rise, and the best situation is one where everyone remains in their home offices. For the next year at least, studies show many employees feel most comfortable with remote work or a shortened in-person work week, with the rest of the time spent working from home.
Relocation
For those who have established a long-term virtual working environment, there is relocation happening or being considered. No longer constrained by geography, employees can live anywhere they desire. Some are making moves to big cities, while others are leaving the big city for more rural settings. Either way, this new way of working is allowing people to explore new environments and find out what really suits them, location-wise.
Management Strategies
Managing a virtual workforce is different than managing in-person teams. The walk-around style of some managers doesn't quite work the same way in a virtual world. Clear direction is important, as is clear feedback once the work is complete. A daily check-in and/or team meeting can keep tasks on schedule and moving forward, and may help team member stay more connected to one another, as opposed to feeling they work in a vacuum. Ultimately, autonomy and accountability are the key elements of a successful virtual working relationship between manager and employee, and that is the goal most managers are working toward this year.
Benefits Packages
In the virtual work world, benefits packages have to be considered slightly differently. Does the same emphasis need to be placed on flexibility and personal time off? What about sick time and vacation time? What about mileage and per diems? What about reimbursement for office supplies bought by the employee? How many breaks does one need in a day when one is at home and enjoying more freedom than ever? These are considerations for HR teams navigating in a new world. Studies show that with many employers no longer able to offer office perks or things like gym memberships, they are looking at other benefits and incentives that meet the needs of a remote workforce.
Access to GoinGlobal's resource database is provided through subscribing institutions. Contact your school's career center or library for access instructions. Login to your GoinGlobal account here.
Follow @goinglobalTweet to @goinglobal