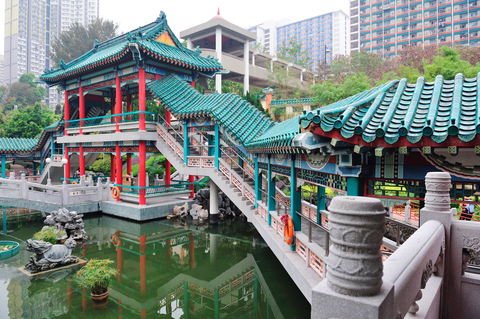 The fact that you are invited to attend an interview shows your qualifications meet the basic requirements of the company, but gaining in-person access is only half of the battle. Making a good impression during the interview is vital, so you must be well prepared. This preparation should start with thorough research into the prospective employer and its business. The company's website, annual reports, company brochures and other literature are great sources of information relating to the company's business nature, recent developments and future direction. A good grasp of the traditions and culture of the company, as well as a good grasp of Hong Kong in general, are important for a successful interview.
You should view an interview both as an opportunity to showcase your experience and training, and as an opportunity to gain more knowledge about the company and position. This will allow you to determine if the position is a good fit, and if the company facilitates long-term career development. Bottom line, the interviewing process is a great way for you and the employer to assess each other's suitability.
You should plan to take an identity card, several copies of your résumé, documentation of academic qualifications, letters of reference, a passport-sized photograph, and pen and paper to the interview.
Interview Conduct
 Dress: Appropriate dress is considered a sign of respect in Hong Kong. Therefore, appearance is extremely important, especially at an interview. Dress should be simple but appropriate for the position being sought and for the culture of the company. The standard interview dress for both men and women is a formal, well-tailored, dark-colored suit. The overall look must be neat, clean and professional.
 Punctuality: Punctuality is essential. It is unacceptable to arrive late for an interview; you should, in fact, arrive ten minutes early. When at the interview, turn off cell phones. Knock on the door before entering the interview room. Wait to sit until invited to do so by the interviewer.
Greetings: The usual greeting is a firm handshake, but it is best to take the host's lead.
The Interview
When interviewing for a job in Hong Kong, you may meet alone with the hiring managers or you may be among a group of applicants who are being interviewed together. An individual interview is most common, with one or more interviewers present. Occasionally, especially in interviews with sizable companies, interviewees will be asked to meet the human resources manager, team manager and section head, all on the same day. In such cases, the interview could last several hours.
During a typical interview, an employer will focus on and evaluate the candidate's analytical ability, personality, presentation skills and ability to handle pressure. Many companies use psychometric testing, including verbal, numerical and language testing and personality profiling, as well as skills testing, to examine whether the candidate has the knowledge and skills required for the position.
It is important to show stability, commitment to the job and a genuine interest in long-term career development with the company. Reliability and trustworthiness are greatly valued in Chinese business cultures; permanent relationships are extremely important.
Questions may not be limited to the position; some interviewers may ask you about current events, for example. Personal questions about lifestyle, habits, and family situation are to be expected. You should keep your answers short, precise and to the point — usually two sentences will be plenty, but be ready to elaborate if you are asked to do so by the interviewers. Prepare examples of how you handled situations from previous jobs, and be prepared for the questions to be asked in English, Cantonese, and Putonghua (Mandarin Chinese).
Additional important tips:
Remain calm and relaxed.
Smile, and do not be too reserved.
Be friendly and polite, but not fawning.
The tone, volume, and pace of your speech are all important. Pronunciation should be clear and your tone needs to be affirmative.
Do not cross your arms in front of your chest; it may cause you to appear defensive and protective.
Maintain appropriate eye contact with the interviewers.
Avoid actions such as playing with your fingers, rubbing your hands together or patting your hair; this can give the impression that you are immature and lacking in patience or confidence.
Listen to the interviewers' questions carefully. Answer questions precisely and clearly. Do not answer too simply by just saying 'yes' or 'no.' Present key points clearly.
Nod where appropriate to show interest in the topic and agreement with the interviewers.
When introducing your abilities and experiences, use concrete examples to strengthen your persuasiveness and credibility.
At the end of the interview, you should be prepared to ask several questions about job duties, company culture, or training and promotion, which shows interest in the company and position. A candidate may use this opportunity to provide more information based on the replies from the interviewers.
Post Interview
It is permissible to contact the potential employer after the interview to inquire as to the outcome. You should, however, wait a reasonable amount of time — usually one week after the interview — and should not call too frequently. For public entities, it may be two weeks after the interview before an offer is extended.
A handwritten thank you note or thank you email is appropriate. Even though you may not have been selected, you should take the opportunity to show gratitude to the employer for granting an interview.
Regardless of whether you are chosen for the position, every interview is a good opportunity to develop and sharpen job-seeking skills.