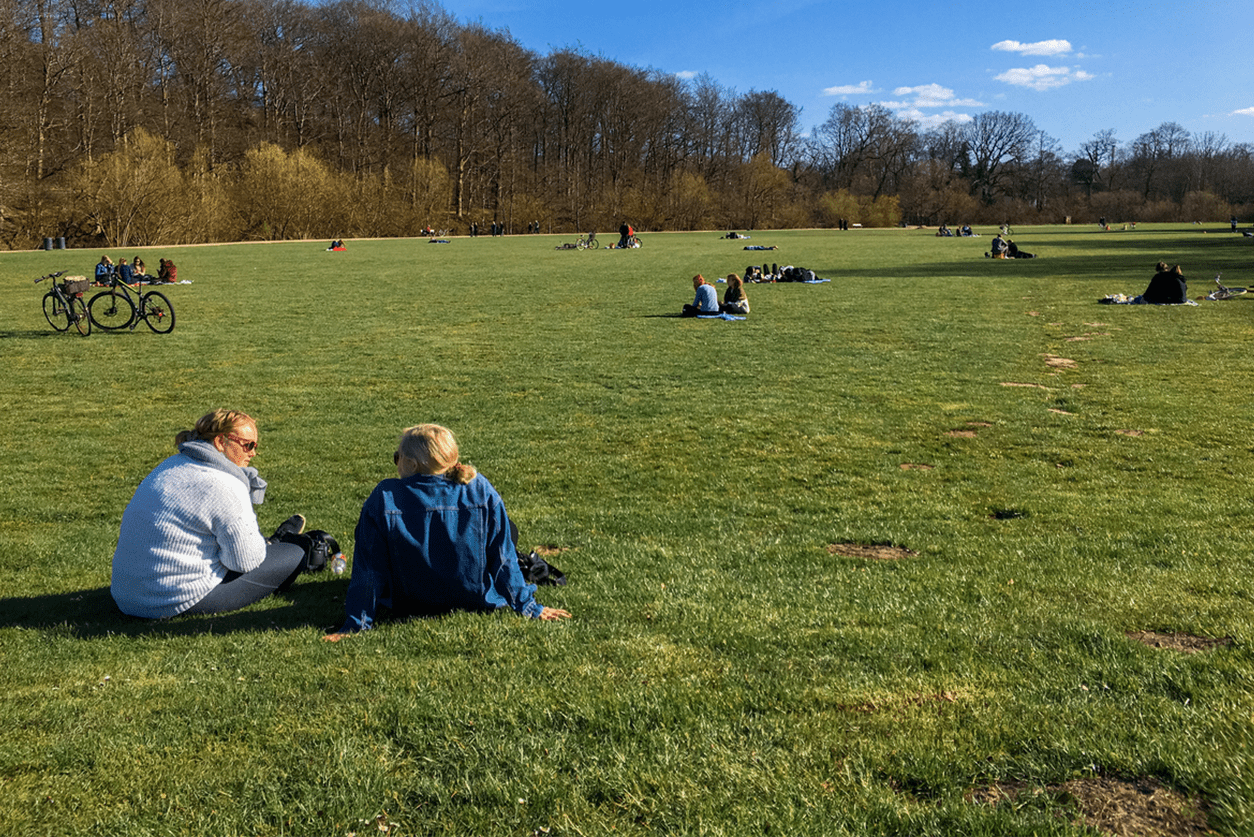 An Economic and Employment Snapshot
Denmark's economy weathered the global pandemic better than those of many other countries. A strong government welfare system and high level of digitization kept workers employed and businesses running. However, Denmark's GDP (gross domestic product – a measure of a country's wealth), did contract by 3.3% over the past year, in main part because the Danish economy is highly dependent on foreign trade. As world markets slowly normalize, the country is expected to experience strong economic growth of around 3% both this year and next.
Denmark's industrial sector weathered the pandemic relatively intact and has begun to expand once again. Industrial production increased by 6% in the first quarter of this year. Main subsectors include chemicals, pharmaceuticals, clean technologies (clean-tech) and biotechnology.
Key services industries are information and communications technology (ICT), financial and business services, health care and transportation.
As in many other parts of the world, the sectors most negatively affected by COVID-19 were the culture and recreation, and accommodation and food services industries. However, employment in construction and public administration continued to expand. Denmark's strong pharmaceutical and clean-tech sectors are expected to lead the way to future economic growth.
Employment Outlook
Employment is not expected to reach pre-pandemic levels until next year. Denmark's unemployment rate is currently 6%, lower than the 8% unemployment rate for the euro area as a whole. However, youth unemployment is much higher, at around 12%. Overall, the unemployment rate is estimated to average around 5.6% this year and next. Nevertheless, the situation is slowly improving; the number of job postings is currently at the highest level in 14 years. Public sector employment growth is at its highest level in ten years, mainly due to the need for more health care workers. Highly qualified specialists in the ICT, engineering and health care sectors remain in demand in most regions.
By Region
Copenhagen, Denmark's capital, is home to 33% of the employed population and generates 41% of national GDP. The capital region (or Hovedstaden) consists of the provinces of Byen København (Copenhagen City), Københavns omegn (Copenhagen surroundings), Nordsjælland (North Zealand) and Bornholm. The main industries include ICT, the public sector, trade and transportation and business services. Despite the pandemic, job postings in the Copenhagen metro area increased more last year than in each of the previous five years. The unemployment rate for the city of Copenhagen is currently 4.8%, however, the area surrounding the capital city is higher at 5.6%.
The region of Syddanmark (South Denmark) near the border with Germany is a center for industry and health care. Large companies in the area include Danfoss Group, Legoland, Gumlink Confectionary Company and Ecco Shoes. The local cities of Odense, Kolding, Esbjerg and Vejle all have major hospitals. Job openings in the region's two provinces, Fyn (Funen) and Sydjylland (South Jutland), increased over the past year by 14% and 12%, respectively, despite the pandemic. The unemployment rate for South Denmark is a low 3.9%.
Job postings in the Sjælland (Zealand) region adjacent to the capital region have climbed by over 16% over the past year, and its unemployment rate is 4%. The most new vacancies are in health care, education, and sales and marketing.
The region of Midtjylland's (Central Denmark or Jutland) largest city is Aarhus, and its unemployment rate is 3.8%. Its main sectors are public administration, teaching and health care; trade and transport; industry, mining/quarrying and utilities; business services; and building and construction.
The unemployment rate in Nordjylland (North Denmark) is 5.2%. The best employment opportunities in the region are for professionals in health services, business services and IT.
Areas of Job Promise
Nationally, the most job vacancies are in ICT, business services and construction. In the capital region, the health care and public administration sectors are among those with the most job postings.
The European Job Mobility Portal lists the following as being among the most in-demand occupations in Denmark:
Most In-Demand Occupations
Engineers
Doctors
IT specialists
Biotechnology professionals
Finance professionals
Pharmaceutical professionals
The government's most recent budget bill expanding certain social welfare programs and green technology investments is expected to create 55,000 jobs this year and another 45,000 next year.
Talent Shortages
There are talent shortages in many sectors. The Danish Agency for Labor Market and Recruitment (SIRI) recently stated that employers in IT, trade, construction and manufacturing are reporting worker shortages. According to a Statistics Denmark survey, the number of manufacturing and construction companies claiming that labor shortages were limiting growth is at the highest level in three years.
By Sector/Industry
A recent survey by SIRI found employers in the following sectors were among those reporting the most difficulty finding workers:
Construction
Hospitality
Public administration, defense, police
ICT
Transportation
Manufacturing
By Occupation
SIRI maintains a list of occupations experiencing labor shortages called the Positive List. The following occupations are represented on the list:
Managers (sales, account, general, education, services)
Engineers (mechanical, civil, medical technology, electrical, design)
Designers
Doctors and dentists
Researchers
Legal officers
Journalists
Teachers (primary, vocational, secondary, graduate-level)
Programmers and developers
Knowledge of Danish is most important for positions requiring a great deal of client contact.
Access to GoinGlobal's resource database is provided through subscribing institutions. Contact your school's career center or library for access instructions. Login to your GoinGlobal account here.