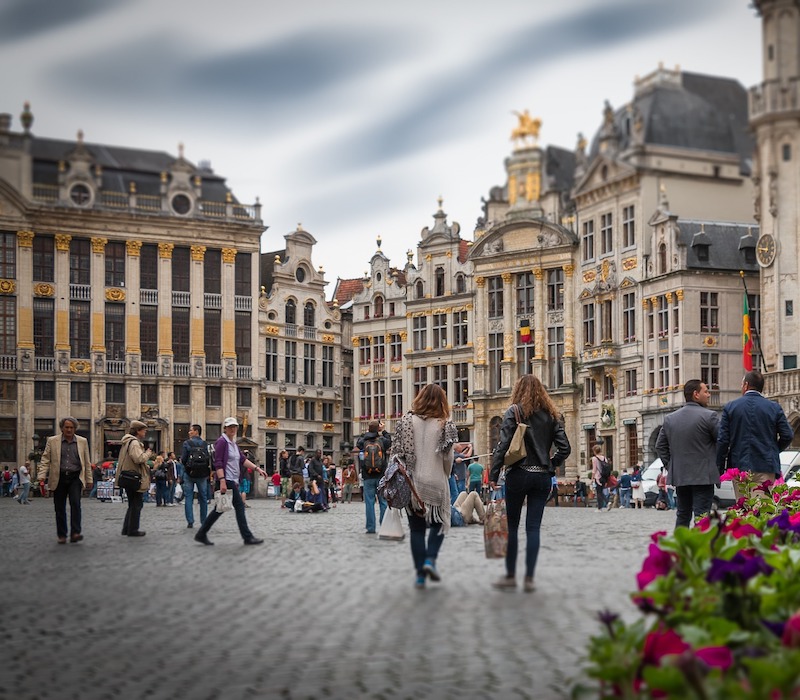 Belgium has a modern, diverse and high-tech economy. It is home to more than 1,000 international organizations. The job market is good in health, education, commerce and finance and insurance. Good levels of job creation are forecast in the coming two years.
Overview
Belgium is located in the heart of Europe, astride the Latin and Germanic worlds, and in the most densely populated and wealthiest region. The main regions of Belgium are the Flanders region in the north (where Dutch is the primary language), the central Brussels-Capital Region (where Dutch, French, and German are spoken) and Wallonia in the south (which is primarily French-speaking). Dutch, French, and German are Belgium's official languages.
Thanks to its geographic location, Belgium has a modern, diverse and high-tech economy based on SMEs and a well-developed transportation network. Because of its limited natural resources, Belgium imports raw materials and exports manufactured goods, which makes its economy sensitive to global market fluctuations. Belgium's primary European trading partner is Germany, and approximately 75 percent of Belgium's trade is conducted within the European Union.
Several key European business hubs are located within a 300 km/186 mile radius, including Paris, Amsterdam, Frankfurt, and London.
Brussels
The Brussels-Capital Region is home to more than 1,000 international organizations, including the European Union, the European Commission and the North Atlantic Treaty Organization (NATO). As a result, the city has one of the world's largest communities of diplomats and journalists. Brussels is also a hub for the information technology and life sciences industries.
Due to the presence of many multinational headquarters and global organizations, Brussels boasts a diverse, multicultural population, with 30 percent originating from other countries. Brussels' workers possess a high level of education and training, and many workers are multilingual, speaking French, Dutch, German, and English fluently.
Economic Snapshot

Key Industries
Belgium is a leading exporter of diamonds, carpet, textiles, automobiles, chocolate, margarine, glass, industrial machinery, chemicals, and pharmaceuticals. The Port of Antwerp is Europe's second largest and has Europe's largest petrochemical complex.
Much like other European countries, Belgium's economy is driven by SMEs. Nearly all of the country's enterprises – 99.8 percent – are SMEs, employing about 70 percent of the population.
Most Belgians are employed in services, mainly as teachers, sales workers and shop assistants, clerical support workers and health care professionals. Manufacturing jobs are on the decline.
Check out the full article for a list of Belgium's largest employers.
More information on employment and industry trends for other countries can be found by logging into your GoinGlobal account!
Don't have an account? Sign up for a free online demo to learn how you can utilize GoinGlobal's employment resources.