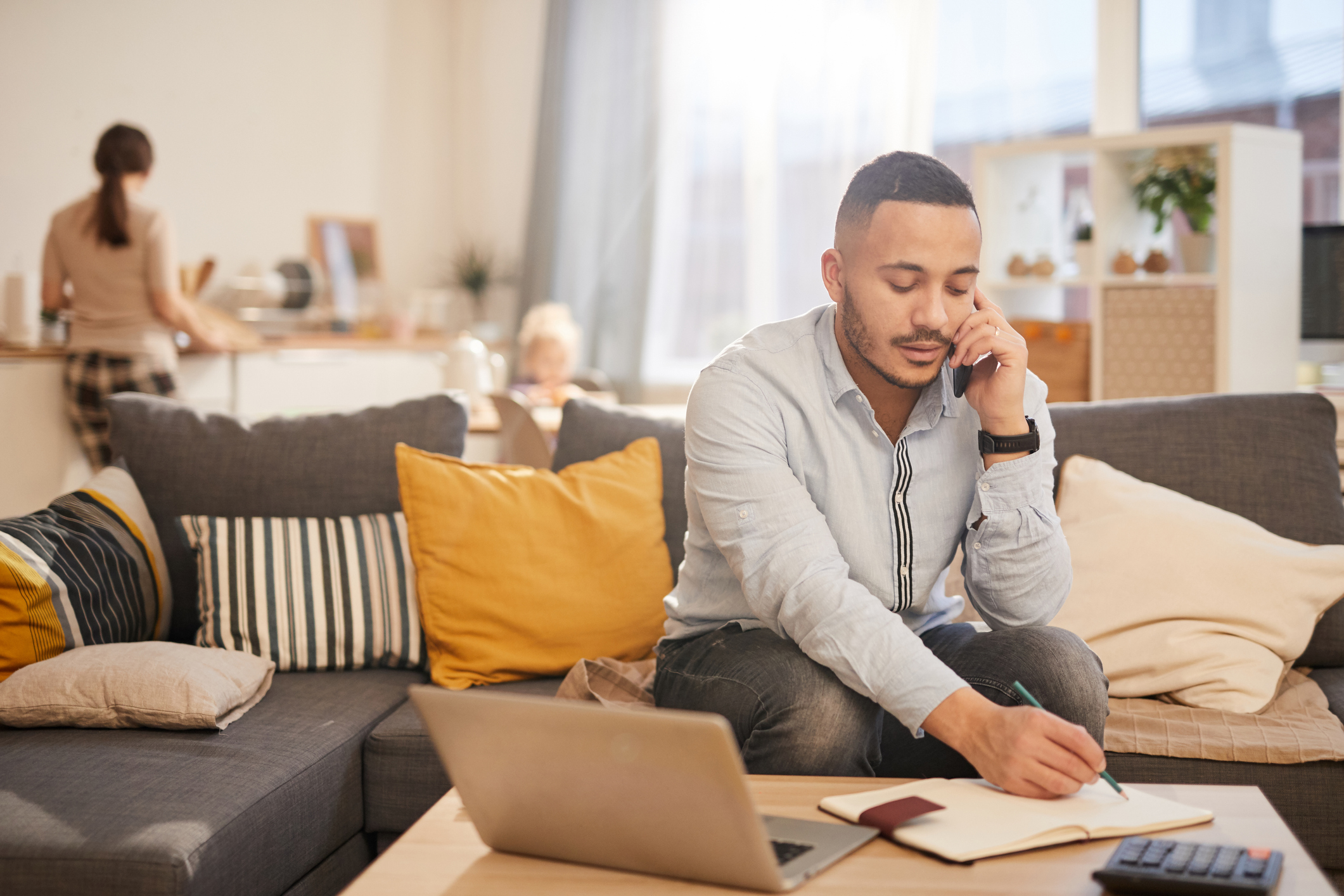 Five tips to better your home office environment.
By Mary Anne Thompson, founder, and president, GoinGlobal, Inc.
Working from home. It used to be something few did and the rest of us, sort of, envied. When the coronavirus took hold in early 2020, the way many of us worked changed quickly and drastically. The makeshift home office appeared on Zoom and GoToMeeting, and we all got little glimpses into each other's worlds in a way we never had before. Platforms like Slack and Microsoft Teams got more use than ever. Facetiming your boss was, all of a sudden, not something unusual.
Though it may not be the ideal way to work for some companies and individuals, the remote office has had a massive trial run, and we found we can manage to carry on this way when the need arises. Because of the uncertain health situation of the near future, it is important to remember this moment and explore how we can improve upon it moving forward. Here are five ways to create a more successful remote office environment.
Maintain a structured workday. Your workday should start and end at roughly the same time every day. You should take a lunch hour, as you would in a traditional office environment. This structure helps with productivity and can prevent undue frustration and stress.
Create a quiet space. Whether you have a whole room as dedicated office space or space at the kitchen counter, make sure it is conducive to productivity. For that to happen, it needs to be a quiet space, at least much of the time. Make sure others in the home know when it is time for a meeting, so quiet can reign and no interruptions take place. The quiet also helps you think more clearly and focus better.
Organization is key. Along with quiet spaces, organized ones are important to productivity. If you are new to working at home, make sure you create a system for storing your important paper files. Also, make sure you have a system for prioritizing your work. Keeping a checklist of the work that needs accomplishing each day is helpful. Also, keep household clutter away from your workspace. It can clutter the mind, too.
Resist the urge to do household chores during the workday. Though you are at home, it is not free time. Don't get up from your work to move the clothes from the washing machine to the dryer until it is time for a scheduled break. That kind of interruption can break your flow and slow down your progress. It is indeed tempting to unload the dishwasher when you are frustrated with writing a report or begin dinner early when you feel you can no longer look at that spreadsheet. But, remember, it is a slippery slope, and it is best to divide your time with intent.
Leave the work behind at the end of the day. It's hard to work where you live. If you have a separate office, leave it and close the door behind you at the end of the workday. It will still be there the next morning. If your workspace is the kitchen counter, close the laptop and put it out of sight until tomorrow. For your peace of mind, there needs to be clear delineation between work time and home time. Make the effort to keep those boundaries. Everyone will benefit from it.
Follow @goinglobal Tweet to @goinglobal
Access to GoinGlobal's resource database is provided through subscribing institutions. Contact your school's career center or library for access instructions.