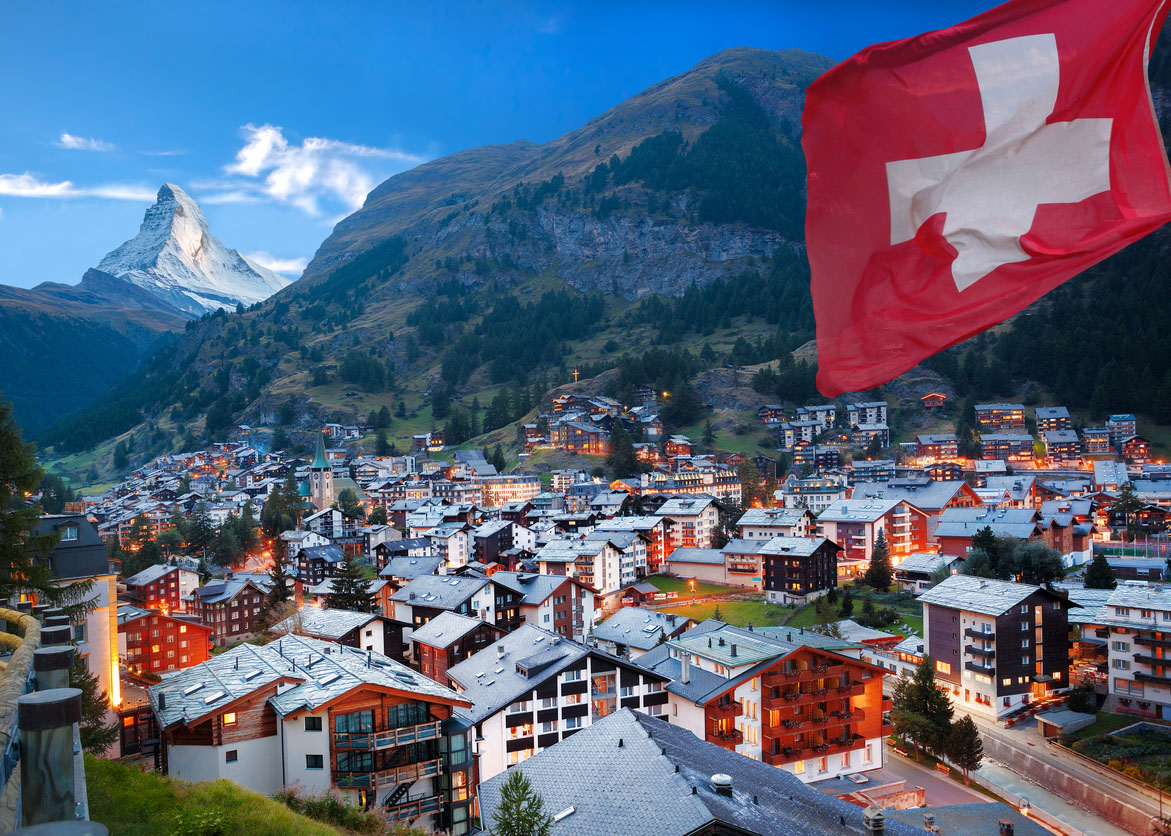 The coronavirus pandemic has affected many aspects of life in the world's wealthiest nation, but there is hope for a better new year in Switzerland.
By Mary Anne Thompson, founder, and president, GoinGlobal, Inc.
Switzerland enjoys a modern, diverse, solid economy with low unemployment. It is one of the world's wealthiest nations but also the world's most expensive, though salaries are correspondingly high.
The COVID-19 public health crisis has generated disruption in many industries, and though the nation is plunging into a historic recession this year, experts confirm that the country has the most resilient economy in the world. Experts foresee that, if the evolution of the pandemic manages to remain contained in the country and in Europe, Switzerland's economy will start growing again in 2021.
Cost of Living in Switzerland
Despite the problems of 2020, Switzerland's general cost of living remains high, but quality of life is among the best in the world. The country ranks first in the latest HSBC Bank's Expat Explorer Survey. The country scores particularly high for wage growth, disposable income, and economic and political stability, as well as learning and schooling opportunities for foreign children living in the country.
In general, living costs in the Alpine nation, including rent, are almost 64% higher than in the US.
On average, Swiss food prices are 2.1 times more expensive than in Australia.
Transportation costs in the country are generally 45.5% higher than in the UK.
Consumer prices in Zurich are, on average, almost 50% more expensive than in Paris.
The average cost of living in Geneva (excluding rent) is approximately 30% higher than in New York.
High salaries balance the high cost of living. On average, foreign residents earn less than local professionals. Foreign professionals with high positions and responsibilities, however, earn more than their Swiss counterparts.
Salaries also vary according to the region. Professionals are paid the highest salaries in the Zurich region, followed by the Lake Geneva region and the northwestern area. The lowest salaries are paid in the Ticino region. Newcomers should calculate the cost of living, particularly housing, before negotiating compensation and benefits.
When comparing prices in different countries, keep in mind that cost of living statistics generally reflects national averages and pricing in major cities. Prices can vary between rural and urban regions and from city to city. Rural regions often offer less expensive rent and food, but transportation can be more expensive.
Housing
The country's mountainous topography means it has little habitable surface area. More than two-thirds of the population lives in urban areas on the Swiss plateau. About one-third of the population lives in and around the country's five biggest cities: Zurich, Geneva, Basel, Bern, and Lausanne. As a result, although housing is comfortable, space is limited and rentals, particularly in Geneva and Zurich, are costly and in short supply. High property prices mean that 60% of Swiss are tenants rather than owners. Start looking for accommodations immediately, because housing is difficult to find.
While some local newspapers still advertise properties, the preferred way of finding accommodations is online. Most rental properties are also listed through real estate agencies. The website of the Swiss Real Estate Association or SVIT (German, French) provides a searchable membership directory of agents. Some large Swiss real estate agencies include Barras & Scheuchzer (English, German, French), Moser Vernet & CIE (French, English), and Wincasa (English, French, German, Italian).
Websites listing available properties to rent or buy include Homegate (English, French, German, Italian), ImmoStreet (various languages), and ImmoScout24 (English, French, German, Italian). UMS Temporary Housing (English, French, German) can help with temporary furnished rentals. A popular classified website to find available rooms in shared apartments is WGZimmer (English, French, German, Dutch, Italian).
Transportation
Switzerland has a high-quality, extensive, and efficient public transportation system consisting primarily of an integrated network of buses and trains but also trams, lake steamers, gondolas, and cable cars. The country has one public transport stop roughly every kilometer. Bus stations are located next to train stations, and bus and train timetables are coordinated to make connections easier. Single tickets can cover both modes of travel.
While roads and air travel are also well developed in all regions, public transportation services offer one of the best ways to tour the country. Many visitors even choose them as a way to explore the country's unique landscapes and scenic routes. The Swiss Travel System (English) is a useful website that allows you to find the best travel options by interconnecting the most convenient trains, boats, cable cars, and buses. This webpage (English and German) offers useful updated summaries of all the latest information regarding protective measures and restrictions that the national and local authorities have established in the country to prevent the coronavirus from spreading.
Conclusion
The residents of Switzerland, like those in most countries around the world in 2020, have had to adjust to living during the coronavirus pandemic, with all its limitations and accompanying fears and unknowns. There is hope for a return to a more normal life in 2021. With vaccines on the horizon, many aspects of life may adjust again after some time. GoinGlobal will continue to update you about living and working in Switzerland and around the world in the new year.
Access to GoinGlobal's resource database is provided through subscribing institutions. Contact your school's career center or library for access instructions. Login to your GoinGlobal account here.