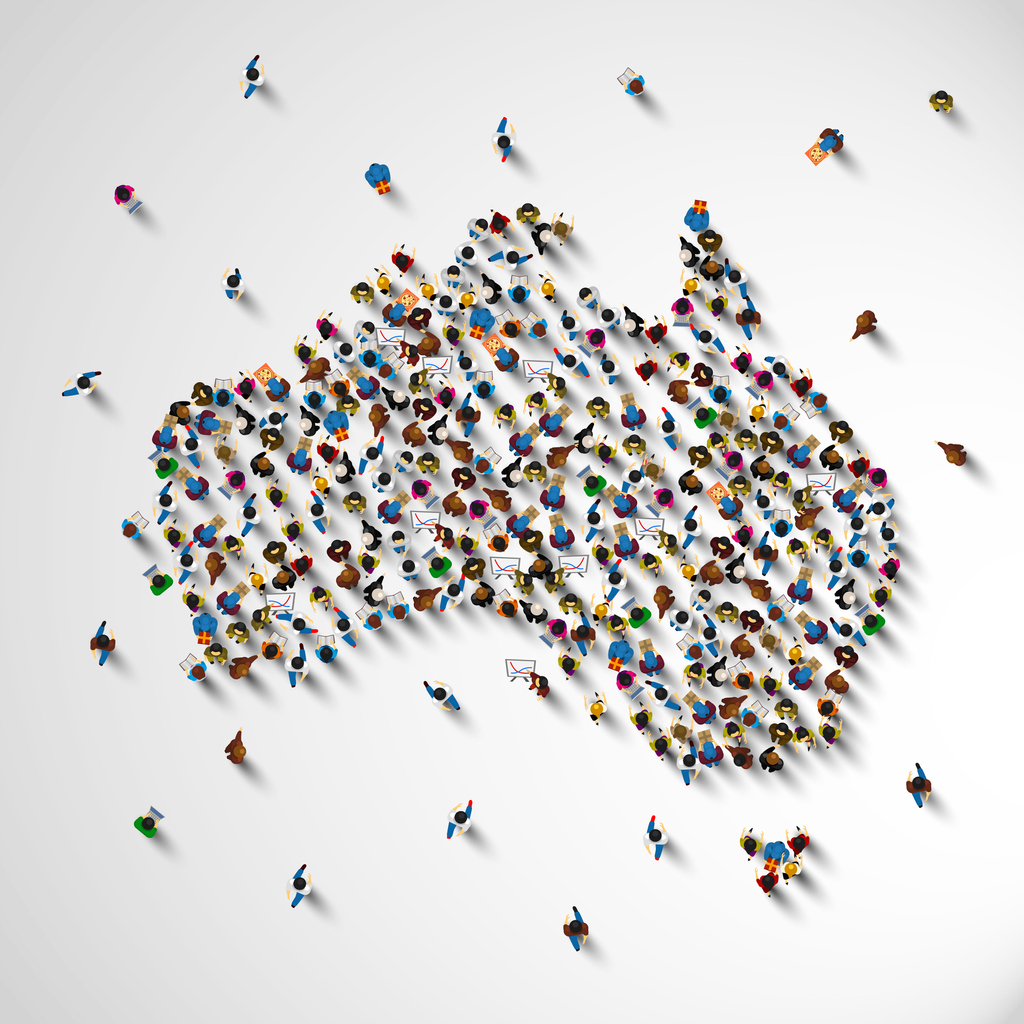 Australia occupies the world's largest island and has a population of more than 23 million. It's long been a popular tourist and expat destination, thanks to its friendly people, many attractions, good climate, and stable government. The good news for expats thinking about job hunting down under is the country's decreasing unemployment rate, which now hovers at 5%, the lowest it's been in more than seven years, and increasing job opportunities.
Job ads recently increased in five of the eight occupational groups, with the strongest gains in professionals, and community and personal service workers. A recent survey by Hays recruitment found that 47% of employers intended to increase permanent staff levels and 22% plan to hire more contract and temporary staff.
Over the past year, the number of job vacancies has increased in five states and the Australian Capital Territory (ACT). Tasmania experienced the strongest growth rate of over 35%, followed by Victoria and Western Australia with increases of 7.8% and 5.3%, respectively.
Major Employment Sectors
| | |
| --- | --- |
| Sector/Industry | Overall Employment (%) |
| Health care and social assistance | 13.3 |
| Retail trade | 10.0 |
| Construction | 9.4 |
| Professional, scientific and technical services | 8.5 |
| Education and training | 7.9 |
| Other services* | 7.6 |
| Manufacturing | 7.7 |
| Accommodation and food services | 7.0 |
| Public administration and safety | 6.4 |
| Transport, postal and warehousing | 5.1 |
| Financial and insurance services | 3.6 |
| Administrative and support services | 3.1 |
| Wholesale trade | 2.9 |
| Agriculture, forestry, and fishing | 2.6 |
| Mining | 1.9 |
| Information, media, and telecom | 1.8 |
Source: Australian Bureau of Statistics
* Rental, Hiring and Real Estate Services (1.8%), Arts and Recreation Services (2.0%) and Other Services (3.8%).
The remaining 1.2% of employed Australians fall under sectors not mentioned in the Bureau's report.
By Sector
Staffing increases are forecast for all seven of Australia's industry sectors, with the best prospects coming from the public administration and education sector.
| | |
| --- | --- |
| Industry Sector | Net Employment Outlook (%) |
| Public administration/education | 16 |
| Services | 12 |
| Mining and construction | 11 |
| Transportation and utilities | 9 |
| Finance, real estate, and insurance | 9 |
| Wholesale and retail trade | 8 |
| Manufacturing | 6 |
Source: Manpower
Recently, job gains have been in business and household services and in natural resource production.
Long Term
By Sector
Employment over the next five years is expected to increase by more than 880,000 (7.1%) and in the majority of industries.
Leading Growth Industries to 2023
| | |
| --- | --- |
| Leading Growth Industries | Anticipated Growth (in %) |
| Health care and social assistance | 14.9 |
| Education and training | 11.2 |
| Professional, scientific and technical services | 10.2 |
| Construction | 10 |
Source: Australian Government, Department of Jobs and Small Business
Within these high-growth industries, certain subsectors will experience the most robust growth:
Health care and social assistance: Allied health services, hospitals, residential care services, medical services, and child care
Construction: Building installation services, heavy and civil engineering construction
Education and training: Adult education
Professional, scientific and technical services: computer-system design and related services
Major metro areas: Sydney, Melbourne, and Brisbane are projected to see the largest increases in employment. These areas are home to leading growth industries and have seen rapid growth in population.
Talent Shortages
Approximately 34% of Australia's employers report talent shortages, which is below the global average of 45%. Skilled trade vacancies continue to be the hardest to fill, largely because of a lack of available candidates, according to Manpower.
Most Difficult to Fill Positions
Skilled trades (welders, mechanics, electricians)
Sales representatives
Engineers
Management/executive (management/corporate)
Doctors and other non-nursing health professionals
Accounting and finance staff
Professionals (project managers, lawyers, researchers)
Technicians
Teachers
IT personnel
Australia's Skill Shortage List, which posts the occupations Australian employers are having the most difficulty filling, contains the following occupations:
Accountants
Actuaries
Architects
Building and engineering technicians
Chefs, bakers, pastry cooks
Construction trades workers: bricklayers; stone masons; fibrous and solid plasterers; roof, wall and flooring installers; plumbers; electricians; cabinet makers
Engineers
Environmental consultants/managers
Hairdressers
Information and Communication Technologies (ICT) professionals
Life scientists
Management consultants
Medical professionals
Solicitors
Veterinarians
By Sector
Over the next five years, health care and social assistance; professional, scientific and technical services; construction; and education and training are the four sectors expected to provide two-thirds of all new jobs, according to the Australian government.
Health Care: Australia's health care sector is the largest employing industry in the country and is expected to get even bigger, fueled, in part, by an aging population, the implementation of the National Disability Insurance Scheme (NDIS) and an increase in chronic diseases. There is great demand for occupations across the board, but especially for roles in geriatric nursing, physiotherapy, and occupational therapy and rehabilitation.
Construction: Large infrastructure projects in every state, as well as a high degree of both residential and non-residential building activity, will drive job growth for engineers, architects and construction professionals. Employment in construction is expected to increase by 10% over the next five years.
Mining: The mining and resources sector is experiencing a resurgence that is driving demand for professionals in engineering, commercial management, project delivery and controls, and quality and safety. Shortages in these areas will be felt most acutely in Queensland and Western Australia.
Technology: Recent data breaches are fueling demand for cybersecurity professionals. In addition, ongoing digital transformation projects across all industry sectors are creating a need for professionals in data analytics, DevOps, business intelligence, automation, and robotics.
Skills in Demand
Australia's talent shortage is driven primarily by a lack of applicants for needed positions, followed by applicants lacking the required hard skills and experience.
Most In-Demand Occupations through 2023
| | | |
| --- | --- | --- |
| Occupation | Number of New Jobs | % Job Growth |
| Carers for the aged and disabled | 69,200 | 39.3 |
| Registered nurses | 51,400 | 18.4 |
| Child Care | 27,600 | 15.6 |
| Software and applications programmers | 25,500 | 21.0 |
| Waiters | 21,800 | 15.8 |
| Education Aides | 18,800 | 20.8 |
Source: Australian Government, Department of Jobs and Small Business
Hard skills:
Coding
Commercial/business development
Computer system design
Management
Project management
STEM skills
Vocational skills
Soft skills: In today's jobs market, and to be ready for tomorrow's, successful candidates must possess not only technical skills but also skills/abilities in:
Adaptability
Communication
Customer service
Customer focus
Leadership
Problem-solving
Time management
Follow @goinglobal
Tweet to @goinglobal
Information on employment outlook for more countries can be found by logging into your GoinGlobal account!
Don't have an account? Sign up for a free online demo to learn how you can utilize GoinGlobal's employment resources.