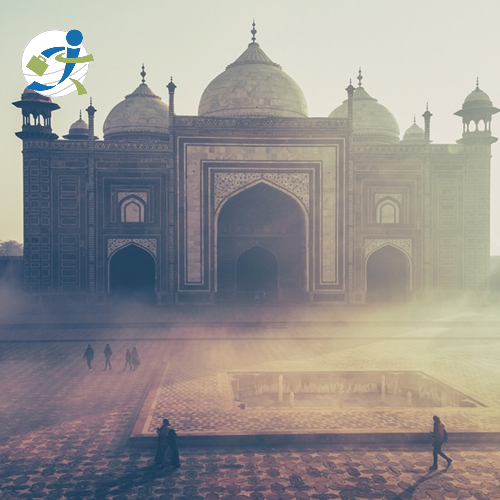 On the whole, foreigners like India. Expats report the country is a good place to advance their careers and develop new skills, according to the Expat Explorer Survey. Foreign residents also find that their living expenses are lower than in their home country, and they are able to save more money.
Even in Mumbai and Delhi, India's costliest cities, living is still cheaper than in most other cities in the world, according to Mercer's latest Cost of Living rankings of 209 cities.
Nonetheless, relocating to India can be challenging for foreign nationals. Living conditions, culture, and lifestyles are different from those in Western countries. Finding appropriate housing can be difficult, as demand often exceeds supply, and travel within the country can be challenging.
General Expenses
The cost of living in India is far lower than in Western countries, and the cities are less expensive than many major cities in other Asian countries. Basic living costs for a family of four (rent, food, clothing, personal care, household items) in Mumbai average about 1,098 USD per month. Expat extras (e.g., a two-bedroom furnished apartment, tuition at an international school, household help) add another 1,240 USD to monthly costs, according to global financial services firm, UBS. However, that's less than half the cost of living in Hong Kong (5,306) or Geneva (6,327).
As is true in many places, living costs in India are heavily influenced by lifestyle choices. Typically, local goods are far less expensive than imported ones. Services, such as domestic help, haircuts, dining out and other entertainment, are cheap by Western standards. In contrast, electronics and household appliances are relatively expensive. For example, a 40-inch flat screen TV actually costs more in Delhi than in New York.
Simply put, the more you live like a local, the more affordable India becomes. The cost of food in local markets is reasonable. Imported beers cost at least double the price of domestic ones.
Housing
The demand for suitable, affordable housing for foreign residents in India consistently outweighs supply. And finding the right accommodation can be a challenge, especially in large cities like Mumbai and Bengaluru, where housing is largely limited to apartments.
However, more housing designed especially for foreigners is becoming available in large metro areas.
In smaller Tier 2 cities (e.g., Jaipur, Pune, and Gurgaon) where the real estate markets are growing rapidly, housing quality is inconsistent and high-end neighborhoods can be right beside squalid settlements.
Housing costs in India vary widely from city to city and depend on location, size, and type. Demand for premium property and the limited supply have caused housing costs to remain high in many areas.
Housing in Mumbai is the costliest in the country and is limited to apartments. Rent for a 900-square-foot, furnished apartment in an expensive area costs 70,438 INR. But, in Bengaluru, a similar apartment rents for 27,569 INR a month, and in Pune for 24,586 INR a month.
Most foreign residents are renters. Rental properties include fully furnished, semi-furnished and unfurnished apartments, serviced apartments and even shared accommodations.
Serviced apartments are popular among singles and young professionals, and are convenient for people on short assignments or those who do not want to get involved with the official formalities of renting an apartment. They offer the amenities of a hotel, but they are expensive.
Frequently, foreign nationals' employers offer a list of possible accommodations. Without such a list, consult an estate agent. You may need to provide character references to landlords. Also, some landlords, largely in the South of India, prohibit cooking of meat or fish in their properties.
Also, note that unfurnished apartments usually do not have basic appliances such as a stove or refrigerator.
Transportation
Airplanes are the best way to travel between cities in India. Flying is faster and more dependable than other modes of transportation. Traveling by train is an excellent way to see the country. Long-distance trains are comfortable and affordable, although safety can be an issue. Sometimes traveling by train is faster travel than by air.
India's rail system is one of the largest and busiest in the world. There are multiple classes of rail travel. Air-conditioned sleeper cars are available for overnight trips. However, there are many delays, travel can be hectic during festivals and booking can be complicated.
While trains are safer than buses, train accidents do occur, some with fatalities. There are eight classes of trains in India, but AC1 (first class with air conditioning) travel is not available on all trains, and it can be expensive.
India boasts an extensive network of bus services throughout the country. Buses are a major mode of travel and the least expensive way to reach smaller cities and towns. However, buses may be over-crowded and uncomfortable, and the quality of service varies widely. Luggage is usually stored on top of the vehicles. State-run buses are more reliable than private ones. Drivers may ignore traffic laws, and roads may not be well maintained and can be treacherous in the mountains. Accidents are common.
The quality of municipal public transportation in India varies from city to city, but it is universally inexpensive. In addition to government buses, local city trains, taxis and auto-rickshaws, 10 cities – Kolkata, Delhi, Bengaluru, Gurugram, Mumbai, Chennai, Jaipur, Kochi, Hyderabad, and Lucknow – have metro systems. Metros are under construction in several other cities.
However, traveling via public transportation can be very crowded and is sometimes discouraged for foreigners. Some multinational companies provide their assignees with a car and driver.
Road travel is difficult and can be dangerous for those interested in driving. In fact, India is the global leader in traffic-related deaths. Traffic is heavy and chaotic. Trucks and buses are overloaded.
Roads are often poorly maintained and lack signage. Travel at night is particularly hazardous. High-speed vehicles share the road with vulnerable walkers and free-roaming animals. The road structure is unsafe, vehicles are often in poor condition and some drivers ignore traffic regulations.
In cities, traffic is also congested, and it's slow. The lack of lanes creates traffic jams, confusion, chaos, and accidents. Extreme caution is advised when crossing streets.
Overall, expats find a lot to like in India. It is inexpensive and provides a unique experience, only enhanced by a little knowledge of its attributes ahead of time.
Follow @goinglobal
Tweet to @goinglobal
Information on employment outlook for more countries can be found by logging into your GoinGlobal account!
Don't have an account? Sign up for a free online demo to learn how you can utilize GoinGlobal's employment resources.