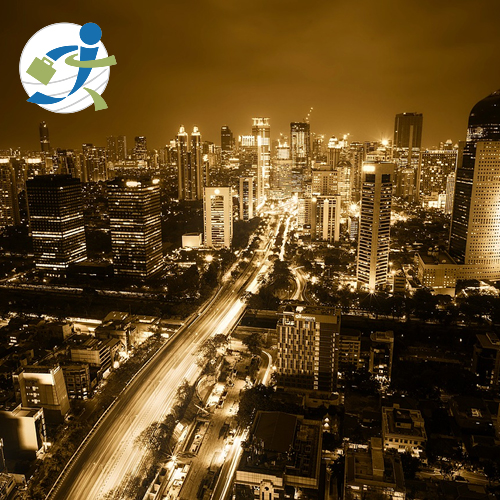 Indonesia is an increasingly popular destination for young, adventurous expatriates who appreciate the country's low cost of living.
The Southeast Asia nation's cost of living does vary considerably, depending on lifestyle and location. Imported goods, Western supermarkets, and stores can be expensive, but local products and markets are very affordable. Expatriates living in Jakarta with children may find the cost of schooling to be their greatest expense.
Basic expenses in Jakarta are about 1,121 USD per month. "Expat extras", such as rent for a two-bedroom furnished apartment and tuition at an international school for children, add about 1,865 USD per month, according to global financial services firm UBS. When you compare that to 2,099 USD for basics and an additional 4,227 USD for extras in Geneva, or in Hong Kong, where basic costs are 1,451 USD and extras amount to 3,854 USD, Jakarta is much more affordable and appealing to expats looking for an affordable option for their time abroad.
The cost of living in Jakarta, including rent, is about half of that in New York City. But that's only part of the story: the purchasing power of the average worker in Jakarta is less than 20% of a New Yorker's. It takes an employee in Jakarta almost 652 hours of work to purchase an iPhone, while in New York, it takes just over 54 hours of work.
Health care costs are high, as is tuition at international schools. Alcohol is especially expensive. And an iPad costs more in Jakarta than it does in London. But a furnished apartment in an expat neighborhood may be a single expat's highest expense.
Housing: In the cities, many foreigners choose to live in secure expat neighborhoods. Options include serviced apartments, which often have many amenities such as swimming pools and tennis courts. Other types of apartments are available furnished or unfurnished. Expat communities in suburban areas offer houses or townhouses with security guards on the property. These houses are usually large. With both safety and transportation important considerations, be sure to explore any neighborhoods you're considering.
Transportation: Getting around in Indonesia can be a challenge. Traffic in Jakarta can be nightmarishly congested – traffic jams abound and drivers ignore regulations.
Although no subway or streetcar systems exist in the country, public transportation is improving in the cities, with infrastructure, mass transit, and light rail construction underway. In rural areas, however, transportation is not well developed, with poor maintenance and infrequent service.
The country's railroads are operated by the government-run PT Kereta Api Indonesia. Several rail lines connect the country's main cities. However, cars can be very crowded, and some of the lines are old, with poor maintenance and occasional derailments. The best rail network is in Java, with trains connecting Jakarta, Surabaya, Semarang, Yogyakarta, Solo, and Bandung. There are no rail lines in Bali.
Indonesians mainly travel by buses, which connect the major cities and are very affordable. However, drivers are reputed to be reckless, and pickpockets are frequent travelers.
Car ownership is not as widespread in Indonesia as in some other countries, e.g., Malaysia. Drivers often disregard traffic laws and violate speed limits, and police do not enforce the laws. Toll roads are well maintained but crowded. Elsewhere, road conditions and maintenance are poor, especially outside the cities.
Driving in Jakarta is especially challenging because of the extreme congestion. The number of vehicles – cars plus motorcycles – far exceeds the roads' capacity. In fact, accidents of motorcycles are the leading cause of expatriates' deaths, especially on Bali.
A common mode of transportation in many cities is the becak (pronounced beh-chuck), a three-wheeled pedicab. Be sure to know the price before getting into one. There are no becak in Jakarta
The bajaj (pronounced bah jai) is similar to the tuk-tuk, a covered motorcycle with multiple seating options. Many are owned by locals instead of cars. They're not safe in heavy traffic, such as in Jakarta.
Ferries are popular and widespread in this island nation, in spite of their lack of creature comforts, including overcrowding.  In addition, schedules are irregular and safety records poor.
Medical Care: Expatriates are not covered by the Indonesian government health care system and are urged to obtain comprehensive medical insurance that is valid in Indonesia before moving to the country. Health care is expensive for foreign nationals, and the level of care is not up to Western standards, especially in rural regions.
Although private medical care is available in the cities, many expatriates prefer to travel to Singapore or Australia for any serious illness.
Follow @goinglobal
Tweet to @goinglobal
Information on employment outlook for more countries can be found by logging into your GoinGlobal account!
Don't have an account? Sign up for a free online demo to learn how you can utilize GoinGlobal's employment resources.