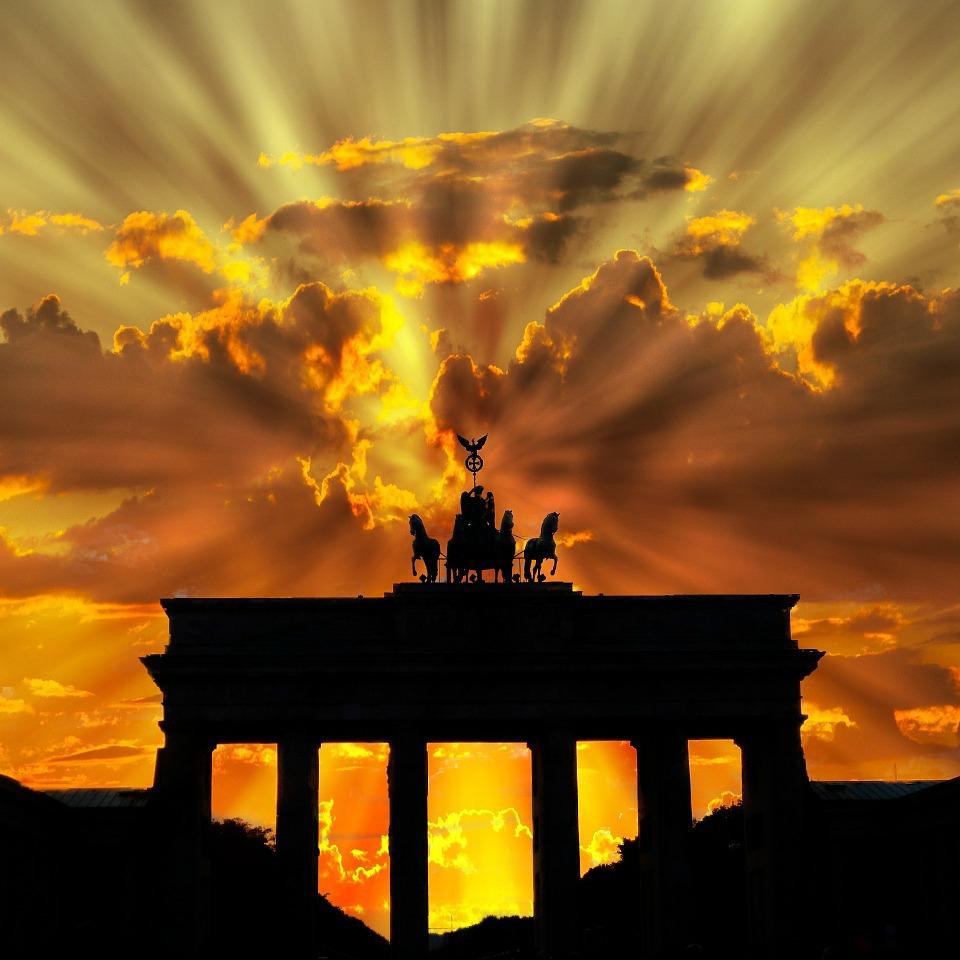 The EU's most populous country, Germany maintains a strong economy and a bright employment outlook.
Despite the crisis caused by the coronavirus in the past few years, Germany remains Europe's largest and strongest economy. The country has escaped recession by modestly growing in the first quarter, with forecasts foreseeing a 0.2% growth this year. To experience stronger growth, Germany will have to wait until next year, with forecasts predicting a 1.4% GDP increase.
Overall, the employment outlook is bright this year, however, with more than 2 million job openings throughout the country. According to the ifo Institute (Leibniz Institute for Economic Research at the University of Munich), the employment barometer recently reached 99.9 points, showing a solid labor market. Recruitment firm Robert Half reports that more than 50% of businesses plan to hire more temporary workers. The percentage of permanent staff is also expected to increase. In addition, around two-thirds of businesses plan to employ freelancers to help with projects.
The already-low unemployment rate decreased from 3% at the end of last year to 2.9% at the beginning of this year. By comparison, the EU unemployment rate at the beginning of this year was around 6%.
Growth expectations by sectors:
ICT: +4.5%
Social services: +1.8%
Building management/gardening/landscaping: +2.1%
Business administration/management consulting: +2.5%
Health care: +1.3%
Retail:  +0.4%
Construction: +1.1%
Wholesale trade: +0.5%
Education: 1.4%
Among the industries with the biggest drops are staffing services (-1.2%) and metal production and processing (-0.6%).
By Region
According to the latest IW regional ranking, these are the most economically powerful cities in Germany:
Munich is the city with the strongest economy and the lowest unemployment rate in the country. Its economy is based on high tech, biotechnology, engineering, automobiles and electronics.
Erlangen is an innovative, business-friendly and sustainable center. It is also one of the cities with the highest quality of life in the country.
Stuttgart is known for its automotive and electronics industries, and it is home to many MNCs including Mercedes-Benz and Porsche.
Ingolstadt is a large city in Upper Bavaria known for its academic institutes such as the Ingolstadt School of Management and its educational services.
Frankfurt is the country's leading financial center and the largest city in the Hessen region. It is home to the Deutsche Borse, European Central Bank, German Bundesbank and more than 200 other banks.
An important city in the West part of the country that did not make it among the top financial cities but ranked first for its economic dynamism is Mainz, the capital of the Rhineland-Palatinate, mainly thanks to the BioNTech pharmaceutical company, which was responsible for creating the first COVID-19 vaccine.
Areas of Job Promise
According to the ifo Institute, the manufacturing sector shows positive hiring intentions, as does the service sector. The construction sector shows a balance between the number of employees hired and laid off, while the trade sector is more cautious, as consumers seem resistant to spending. On the other hand, industries with the highest concentration of energy use such as chemicals, iron and steel, food and beverages are less willing to hire new employees.
Aviation: Foreign workers with the right skills are needed in Germany to fill position in the aviation sector. Roles like electronics technicians, aircraft mechanics and technicians, aircraft maintenance engineers are in high demand.
Business analytics and account management: Across the country, businesses are looking for data analysts and account managers. Professionals with additional experience in finance and business will be rewarded with better packages.
Engineering: Engineers are highly sought after in the country, in particular roles like electronic, project, research and mechanical engineers. Skilled professionals are also in demand in the construction sector.
Finance and insurance: Foreign workers with the right skills, background and qualifications are sought after in the finance and insurance sector.
Health care: There is a shortage of medical professionals in the country, in particular of trained or practicing nurses who can take care of senior citizens. To work in this sector, foreign professionals need to speak German and meet the requirements outlined by the Ministry of Health.
ICT: Germany is home to many IT businesses that are looking for skilled talents with the right background and degrees for roles that include: security analyst, web developer, software developer or software engineer.
According to the government, the following professions are in demand across the country:
Nursing professionals
Physicians
Engineers
IT specialists
Scientists
Craftspeople
"Green Jobs"
Talent Shortages
Last year, more than 1.7 million positions went unfilled in the country due to talent shortages. In order to tackle the severe shortage of skilled staff, the new Skilled Workers Immigration Act is making it easier for foreign skilled workers to live and work in the country, by issuing an Opportunity Card Program or Chancenkarte. This program allows workers with required skills to become permanent residents more easily.
Sectors and professions that need skilled workers in Germany:
Health and social care
Nursing
Education
Accounting and management
Construction
Architecture
Surveying and building technology
Manufacturing
Production and raw material extraction
Engineering
Transport and logistics
IT
Science
Tourism and hospitality
Legal sector
By Mary Anne Thompson, Founder and President, GoinGlobal, Inc.