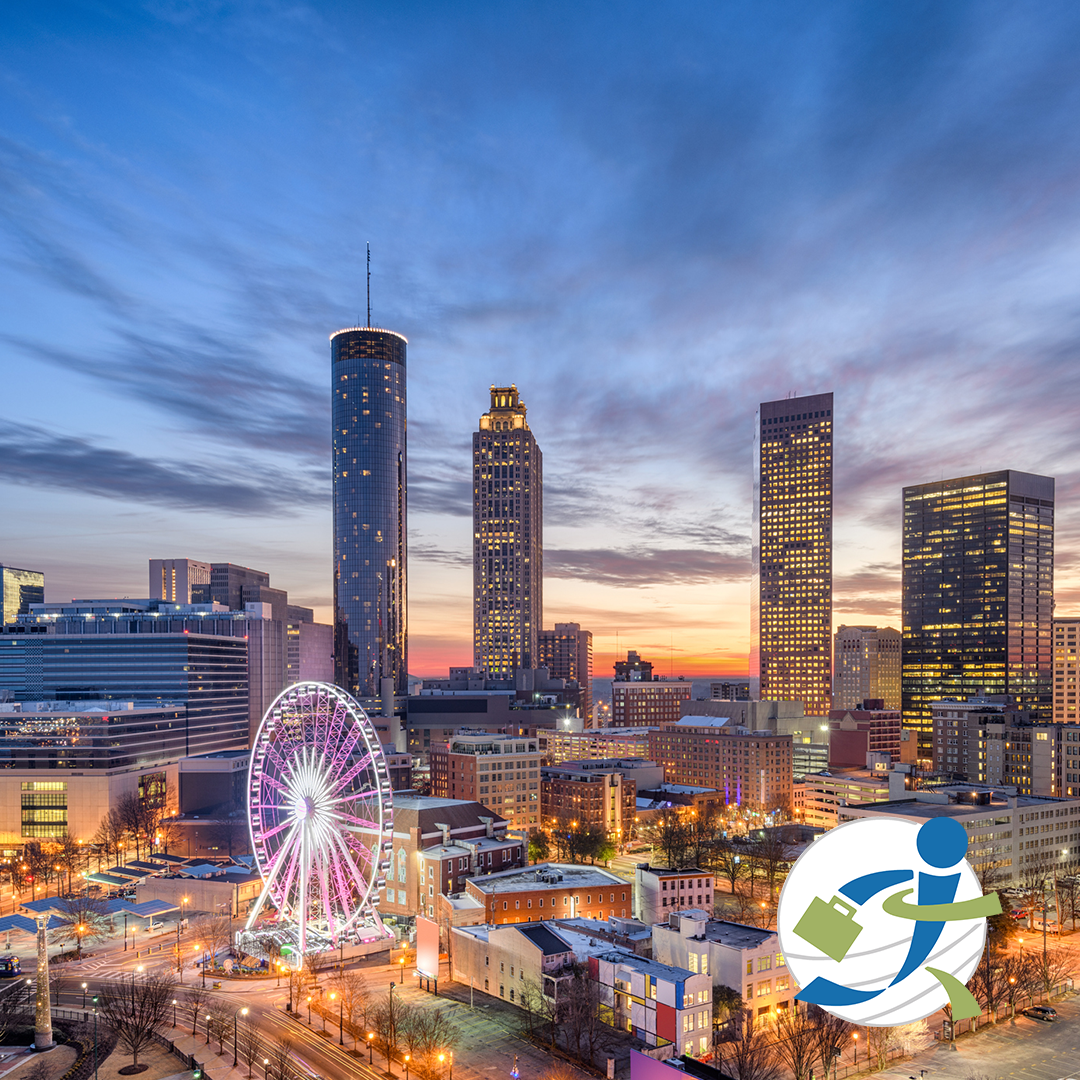 The diverse, thriving U.S. city of Atlanta, Georgia, seems poised to take on the challenges of the future.
Despite its U.S. Southern flair, Atlanta, Georgia, has always been more of a commercial city than an antebellum monument. Its diverse economy, top-notch educational institutions, and young, educated workforce provide an inviting venue for both multinational corporations and entrepreneurial start-ups.
The economy has recovered well from the COVID-19 pandemic. Atlanta accounted for 93% of job losses in Georgia during the pandemic, but the region currently has an unemployment rate of 2.8%, better than the national rate of 3.7%.
The key to Atlanta's economy is its diversity. Key industries include:
Manufacturing and transportation
Finance and business
Healthcare and biotech
Technology
The region's extensive air, rail, and truck connections have given Atlanta a robust trade and shipping industry. The metro is also a leading center of national and international business and trade.
Areas of Job Promise
Before the COVID-19 crisis, more than 3 million were employed in the region; during the crisis, about 41,000 jobs were lost. Now, in the post-pandemic era, the numbers are at an all-time high at 3.1 million, and the unemployment rate has dropped to 2.8%, the same as the statewide rate. By comparison, the national rate is 3.7%.
With the exception of construction, every sector has added jobs during the post-pandemic recovery. The sectors that have fared the best include:
Information: +12.1%
Leisure and hospitality: +7.8%
Professional and business services: +6.7%
Trade, transportation and utilities: +6.1%
Financial activities: +5.9%
Education and health services: +4.8%
Manufacturing: +4.6%
Here is a sampling of the jobs that are currently in high demand, according to Workforce Atlanta:
Business services: Advertising sales, bookkeepers, claims adjusters, office managers, project managers, property managers, administrative assistants, tax preparers
Transportation, distribution, and logistics: Aircraft mechanics, automotive technicians, business operations specialists
Health sciences: Dental assistants and hygienists, EMTs, and paramedics, medical and clinical laboratory technicians, nursing assistants, registered nurses
Hospitality and tourism: Chefs, food services managers
Information technology: Computer support specialists, web developers
Salaries
Salaries in Atlanta have not kept up with the national average. Wages in the metro area increased by 4.4% last year, while the national average was 5.5%.
Here is a sampling of some of the highest-paying positions in Atlanta (with average annual wage):
Radiologists: $330,350 USD
Family medicine physicians: $218,200 USD
Airline pilots, copilots, and flight engineers: $207,460 USD
Nurse anesthetists: $170,870 USD
Computer and information systems managers: $162,470 USD
Architectural and engineering managers: $152,440 USD
Marketing managers: $146,740 USD
Education administrators, postsecondary: $135,580 USD
The following are average hourly wages for some selected occupations:
| | | |
| --- | --- | --- |
| Occupation | Average Hourly Wage, Atlanta (USD) | Average Hourly Wage, National (USD) |
| Customer service representatives | $18.33 | $18.79 |
| Computer systems analysts | $49.21 | $49.14 |
| Financial managers | $74.05 | $73.78 |
| General and operations managers | $52.93 | $55.41 |
| Retail salespersons | $14.14 | $15.35 |
Source: U.S. Bureau of Labor Statistics
Conclusion
Atlanta has managed to overcome many of the job losses and economic challenges associated with COVID-19. It once again offers thriving business sectors, ranging from entertainment and engineering to finance and marketing, and many in between. It is a young and vibrant city with a diverse and well-educated workforce that seems as ready to meet the challenges that lie ahead, as it did those of the recent past.
By Mary Anne Thompson, founder, and president, GoinGlobal, Inc.
Access to GoinGlobal's resource database is provided through subscribing institutions. Contact your school's career center or library for access instructions. Login to your GoinGlobal account here.
Follow @goinglobalTweet to @goinglobal