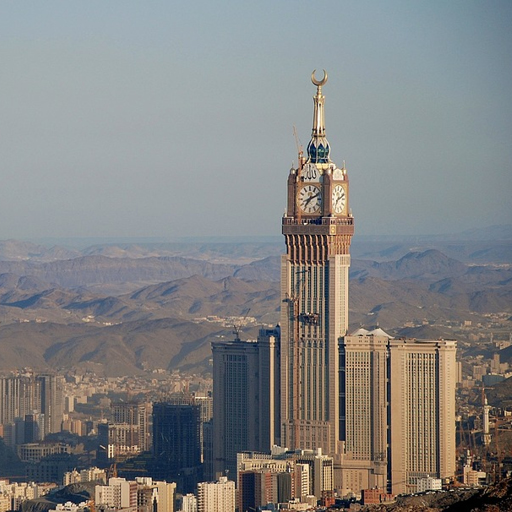 If you are looking for work in Saudi Arabia, the country offers a wealth of opportunities and income not taxed by the local government. If your eye-catching cover letter and CV custom-tailored to a specific job have attracted the attention of a recruiter or an employer, congratulations – you've cleared the first hurdle, and now it's time to prepare for the interview.
This section outlines suggestions on how to prepare for the interview and how to behave during this important meeting. It also describes the different types of interviews and offers advice on how to follow up with a potential employer. For more information on how to apply for jobs in Saudi Arabia, please visit GoinGlobal's Saudi Arabia Resumés and Cover Letters section.
Interview Preparation
Because foreigners are not able to travel to Saudi Arabia to find a job, it is most likely that the interview will take place over the phone or via video conferencing, such as through Skype. Depending on your location, a face-to-face interview with a recruiting agent or representative of a large multinational company may be possible.
Take the time to learn about Saudi Arabia, its customs and regions, and its major economic sectors and employers. When you show understanding, sensitivity, and readiness to adjust to Saudi societal norms, you increase the likelihood of receiving an offer of employment.
Another important part of getting ready for your interview is to prepare questions that you will ask the employer – having questions signals your interest in the job, the company and the country. For more information about Saudi Arabia's culture and communication style, please see Goinglobal's Saudi Arabia guide on Cultural Advice.
Preparing for the interview with a company operating in Saudi Arabia includes taking the following steps:
Thoroughly research the company – know the goods and services it provides, its history, business culture (internal and external), market share and competitors, and the salaries and benefits it offers.
Depending on the position and specialization, you must understand not only the sector in general but the sector in Saudi Arabia specifically.
Ensure that you have a solid understanding of the position, responsibilities, and potential for personal growth.
Be prepared to talk about skills that are specific to the job and industry. Some successful applicants have found it helpful to prepare short vignettes about professional experiences.
If you have overseas experience, focus on that and on your ability to effectively communicate and work with people from different cultures.
If you do not have overseas experience, tailor your answers to highlight instances when you overcame challenges or worked effectively with others.
A CV is sufficient for the initial interview. Given that most overseas applicants will have to organize a visa if accepted, materials such as academic or professional certifications should be at hand in case the sponsor needs them to facilitate preparing the visa.
Dress and demeanor matter, regardless of whether the interview is conducted in person or over Skype. Saudi employers prefer candidates who dress modestly; for women, this includes covering the ankles and wrists, wearing demure makeup and no form-fitting clothes, while for men this means a nice suit, pressed shirt and no jewelry. You should always exhibit good manners and, if the interview is face-to-face, refrain from strong perfume or aftershave.
Interview Conduct
Dress formally, neatly and modestly. Be well groomed and refrain from wearing strong fragrances and jewelry, especially religious symbols. In a face-to-face interview, avoid showing the soles of your feet, as this is considered very rude. Refrain from gesturing with your hands, as this also is considered rude.
Maintaining eye contact with the person(s) conducting the interview indicates openness and honesty. As a sign of respect, feel free to add 'Mr. or Ms.' before saying someone's given (first) name; for example, 'Mr. Mohammed.' It is acceptable to slightly raise your voice because to Saudis this indicates interest and engagement. At the beginning and end of the face-to-face interview, follow the lead of the Saudi businesspeople with respect to shaking hands or other physical contact.
While your overall conduct should be modest, it is important to balance modesty with confidence when talking about your skills, experiences, and accomplishments. Besides speaking about your skills, you also should mention any university degrees or certifications you hold.
While Saudi employers appreciate greetings in Arabic, take care to represent your language skills accurately. If you do not speak much Arabic, make sure that the interviewer knows this. If you are interested in learning more Arabic, ask about opportunities to learn. During the interview, use formal language and avoid slang.
The Interview
Depending on the company, you may be asked to participate in a telephone, Skype or face-to-face interview, or some combination of these.
Telephone interview
When scheduling a telephone interview, consider where to conduct the interview, differences in time zones and which days of the week are most appropriate. Try to settle on a time when you will be alert and energetic and can find a quiet place to speak. Typically, telephone interviews do not last more than 30 minutes.
Some tips for a telephone interview:
Do all the preparation, research and coming up with questions for the employer in advance of the call.
Have a pad and pen to take notes.
Write down the names of the interviewers.
Speak clearly and slowly, using simple and short sentence structure.
If the telephone connection is unclear, speak up or offer to call again for an improvement in call clarity.
Skype interview
The Skype (or video conference) interview may be either your first or second interview with the company. Because the chances of a physical face-to-face meeting are low, you should think of the Skype interview as a substitute for the face-to-face meeting, and prepare and conduct yourself accordingly. Below are additional tips:
Test the Skype video to make sure everything works right before the interview.
Dress for the interview; please see previous sections for information on dress.
'Dress' the space as well, and make sure that everything that will be on camera is tidy.
Angle the camera in a way that you can make eye contact with the interviewers.
Microphones pick up ambient noise, so pick a quiet place for the interview and avoid shuffling papers and tapping fingers, feet, and pens.
Face-to-face interview
Some large multinational companies recruit outside of Saudi Arabia by conducting face-to-face interviews in large cities, such as London or New York. A face-to-face interview will be with a recruitment specialist or an expat who worked in Saudi Arabia, and in some cases, the Saudi hiring manager as well. Tips for a face-to-face interview include:
Arrive early.
Dress modestly and formally.
Bring extra copies of your CV, work samples, and business cards, as applicable.
Allow the interviewers to take the lead in terms of greetings and handshakes.
Make eye contact.
Be prepared to answer personal questions before the technical phase of the interview.
Emphasize education, skills and international experience, if applicable, in order of importance: Saudi Arabia, Gulf, MENA region and developing world.
Convey excitement about the opportunity verbally, not with hand gestures.
Research the company and ask informed questions.
Brush up on knowledge about the sector, region, and profession-specific vocabulary.
Show cultural sensitivity and the ability to adapt to local customs.
Pay attention to the person who is not asking a large number of questions or who remains a silent observer; that person is likely the hiring decision maker.
Concluding the interview, thank everyone for their time and follow the lead of the host(s) in terms of shaking hands.
Interview Questions
In general, you should expect questions about your skills and educational background. To ensure cultural adaptability, employers often will lean toward candidates with Saudi, Gulf or Middle East region experience. If you lack such experience, it may prove helpful to discuss challenging assignments you undertook with a diverse group of people.
Most interview questions will be about your background, professional experiences, and skills, with a special focus on overseas experience (if applicable). Below are sample questions an employer may ask:
How does the management style in the Middle East differ from elsewhere?
In what countries have you worked? How were they different?
What is your greatest strength/weakness?
Why should I hire you?
How have you managed a difficult situation and achieved a positive outcome?
How would you earn your colleagues'/team's trust?
Where do you see yourself in five years?
How long do you think you will want to live here?
If you were asked by your company to do something you know would break the law, what would you do?
During this interview, what questions should I have asked, but did not?
Please describe a time when your work was criticized.
Were you ever on a team where one colleague was not fulfilling their duties or meeting deadlines? How did you handle the situation?
If your supervisor asked you to do something you disagreed with, what would you do?
Describe how you would handle a situation if you were asked to complete multiple tasks by the end of the day, and there was no possible way for you to finish everything.
How would you characterize your work style?
Keeping your eyes closed, tell me how to tie my shoes, step-by-step.
Post Interview
Follow up the interview with a thank-you email. Thank the interviewer(s) for their time, mention something from the interview, and use this message as an extra opportunity to market yourself and your skills.
Like other Gulf Arab countries, Saudi Arabians normally take a very relaxed approach to time and to standard Western business protocol. Candidates should not expect that the employer will necessarily remember to respond or that they will respond in a timely manner, even if a date for a response was indicated in the interview. Take it upon yourself to politely inquire after a week's time to ascertain the status of your candidacy.
Follow @goinglobal
Tweet to @goinglobal
Information on employment outlook for more countries can be found by logging into your GoinGlobal account!
Don't have an account? Sign up for a free online demo to learn how you can utilize GoinGlobal's employment resources.