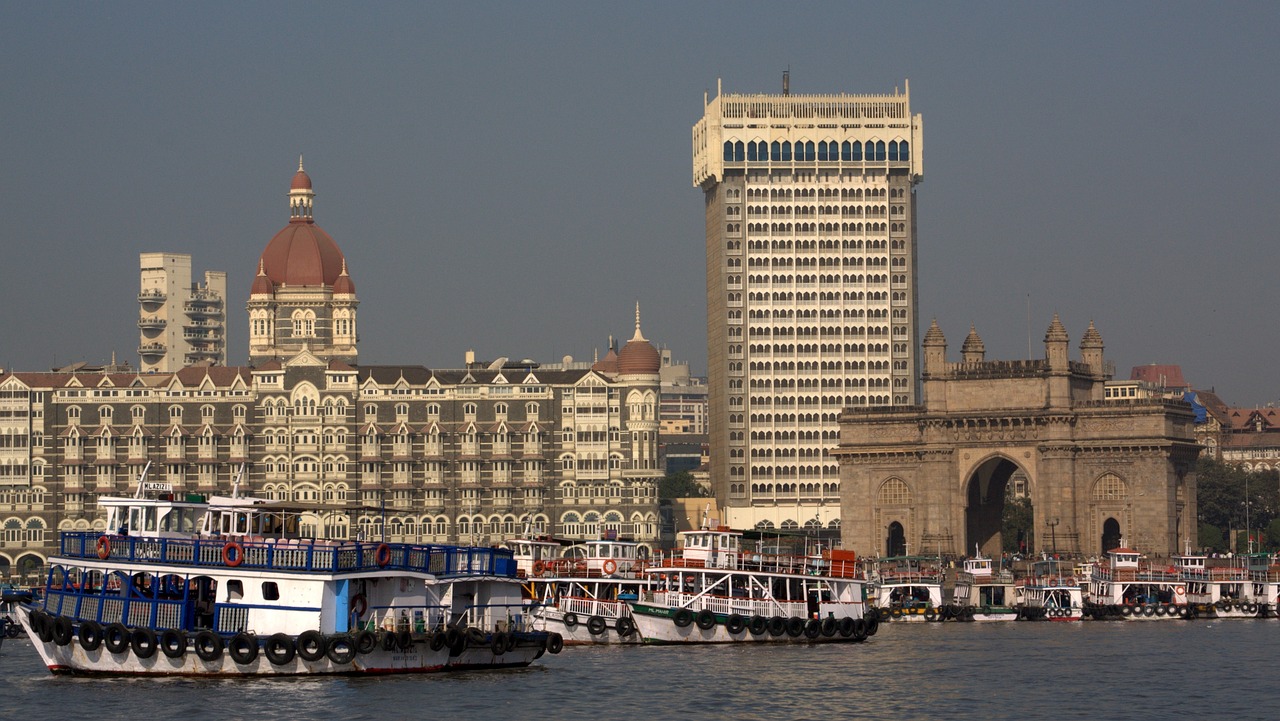 One of the world's largest economies, India is working to overcome its talent shortages and hire qualified professionals across many job sectors.
India is the world's largest democracy and fifth-largest economy. Despite the COVID-19 pandemic, it remains the fastest-growing economy in the world. Its GDP is experiencing a solid recovery since the pandemic and is forecast to reach 5.9% this year and 6.3% next year. The unemployment rate is currently around 7.7%, like last year but much lower if compared to the 23.5% rate at the beginning of the pandemic.
India reports one of the strongest hiring intentions in Asia. The third quarter of this year showed a +36% net employment outlook with almost half of employers reporting increased hiring intentions compared to the previous quarter. Since the pandemic, it has followed the global trend of adopting hybrid work. Many large businesses continue to hire permanent workers and attract them by offering hybrid work models.
The industries that are hiring the most are:
Health care and life sciences
The industries that are hiring the least are communication services, energy and utilities, consumer goods and services.
As many as 84% of businesses are hiring renewable energy professionals or talents with green skills.
By size: Companies with over 250 employees plan to hire twice as much (46%) as businesses with fewer than 10 employees (23%).
By region: The regions that plan to hire the most are West India (+42%) and North India (+39%), while South India (+33%) and East India (+29%) have lower hiring intentions.
Areas of Job Promise
Several sectors are experiencing strong growth and expected to provide plenty of job opportunities for skilled talents this year. Among them are digital services and new technologies, e-commerce, fintech, health care (including e-health, life sciences and pharmaceuticals), infrastructure and logistics, and renewable energy.
E-commerce: E-commerce is expected to grow from 55 billion USD to 350 billion USD within the next seven years. The number of internet users is expected to reach more than 907 million by the end of this year. The number of smartphone users is currently over 800 million. This growth is expected to bring plenty of new job opportunities.
E-health: the government, together with other stakeholders, is investing heavily in the health care sector, which is expected to witness strong growth this year.
As a result, plenty of job opportunities will arise for skilled professionals in a wide range of roles, particularly in the e-health sector.
Fintech: India is a particularly fertile place for fintech companies. It has a favorable regulatory environment, an increasing demand for financial services by the population and an always more accessible technology infrastructure. The sector is one of the fastest growing, with a rising number of fintech businesses in the country and as a result, more job opportunities. The majority of fintech startups are in Mumbai, Delhi and Bengaluru.
Infrastructure is driving much of India's economic growth. Since the government unveiled the 'Make in India' program almost a decade ago, construction projects have blossomed. The Smart Cities Mission aimed at building more efficient, affordable, sustainable and digitally connected cities across the country is also requiring new infrastructure developments such as airports, hospitals, schools and better transport systems.  
Life sciences: Together with the pharmaceuticals, health care and e-health sectors, life sciences is flourishing and in need of talents like never before. With the pandemic, investments in R&D have increased and R&D professionals with specific skills are highly sought after.
New technologies: Companies are investing in new technologies such as artificial intelligence (AI), robotics, machine learning and internet of things (IoT). Professionals with expertise in these fields will be sought after.
Pharmaceuticals: The country is the third-biggest producer of generic medicines in the world, exporting to more than 200 countries worldwide, in particular to the US. There are over 3,000 pharma companies in the country. The hiring prospects in this sector are bright, for both medical and non-medical positions.
Renewable energy: India is trying to reduce its carbon footprint and investing in green energies, with solar playing a large role. This year, the government invested nearly 20,000 crores INR in the manufacturing of efficient solar panels.
As much as 84% of businesses are hiring renewable energy professionals or talents with green skills. In particular, green sector companies are looking for talents specialized in renewable energy (such as engineers, technicians, project managers) who also have specific technical skills in the latest technologies such as machine learning, artificial intelligence and data analytics. Foreign talents and Indians based abroad are especially sought after. Professionals with solar and wind power knowledge and expertise are also in demand.
Talent Shortages
There are talent shortages in India in some sectors including health care, life sciences, electronics manufacturing and technology where the demand for skilled talents is at its highest. In these sectors, the demand is not expected to match the domestic supply for years to come.
In particular, the most difficult positions to fill are in AI, cybersecurity and blockchain. This year, more than 2 million jobs in these sectors are forecasted to remain unfilled.
Within the next three years, 50% of the workforce will need reskilling in new technologies as the country will need 30 million digitally skilled talents.
Skills in Demand
In addition to technical skills, soft skills are becoming more important in the country's engineering industry. Companies are requiring engineers to deal with customers, investors and become team players. As a result, they are looking for effective communication abilities, interpersonal skill and project management skills.
Also, companies hiring digital talents are starting to consider soft skills as valuable as technical skills. In particular, IT professionals will need to show great teamwork abilities, as well as problem-solving and excellent communication skills.
By Mary Anne Thompson, founder and president, GoinGlobal, Inc.
Look for more information on India, Mumbai, Chennai, and Delhi in GoinGlobal's Country & City Guides. Access to GoinGlobal's resource database is provided through subscribing institutions. Contact your college/university's career center or library for access instructions.