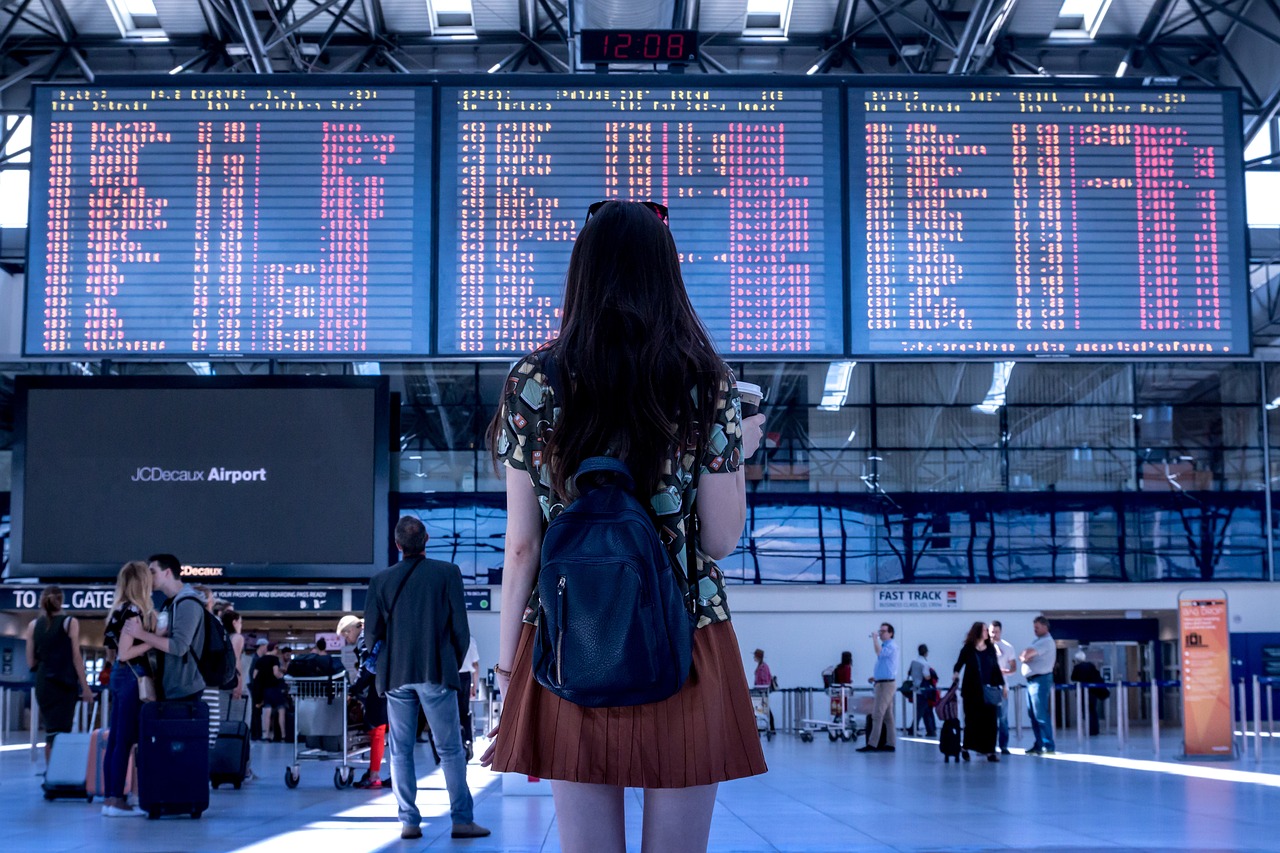 The holiday season often equals holiday travel, something many anticipate all year – maybe none more than those far from home. The holidays present a chance to take a break from work and your typical day-to-day existence. It allows you the time to take that much-needed trip back home to visit and reconnect with family and friends. Or, it allows you to take that much-needed vacation – away from it all. It's one thing to brave the busy roads and highways, another to face the long lines at airport check-in lines, and still another to be traveling from country to country at a time of year when scrutiny will be higher than usual. Things can get a little more complicated, time-consuming and exhausting if you are not prepared. Here are a few tips for the foreign national who is considering traveling during the holiday season.
Make sure you have a valid passport and an appropriate visa for where you are headed. Typically, passports need at least six months' validity remaining to be accepted at a port of entry. Also, make sure you obtain the correct visa for your visit, whether it be a tourist visa or a business visa or another type, it matters that you request the correct one for your particular visit.
It may take longer to get your visa around the holidays, as consulates are especially busy. Keep this in mind and try to get yours sooner than later.
If you are planning to travel under a visa waiver program, make sure to do your research to confirm whether you are eligible to do this.
Also, make sure you can reenter the country in which you are currently residing without any problems. Due to the holiday season, you may have to undergo additional screening upon entering a new country, as well as to re-enter the country where you currently reside, so be prepared. This is true in the United States, for instance.
Check to see if circumstances have changed regarding citizens from your home country and their ability to travel throughout the world. Some countries, like the United States, have dedicated  emergency information and resources for travelers. It is best to research before you make travel plans to see if the trip you wish to make is possible.
If you are in the midst of an adjustment of status, you may need special permission to travel outside of the country where you are residing. If you have applied for and are awaiting a new status, for instance, a permanent resident status, in a country, it is best to find out what travel restrictions apply to you. This may be a year where your family and friends need to come to visit you.
Be prepared for delays, long lines, and additional screenings. Remember to be patient and understand that your safety and the safety of other travelers are most important.